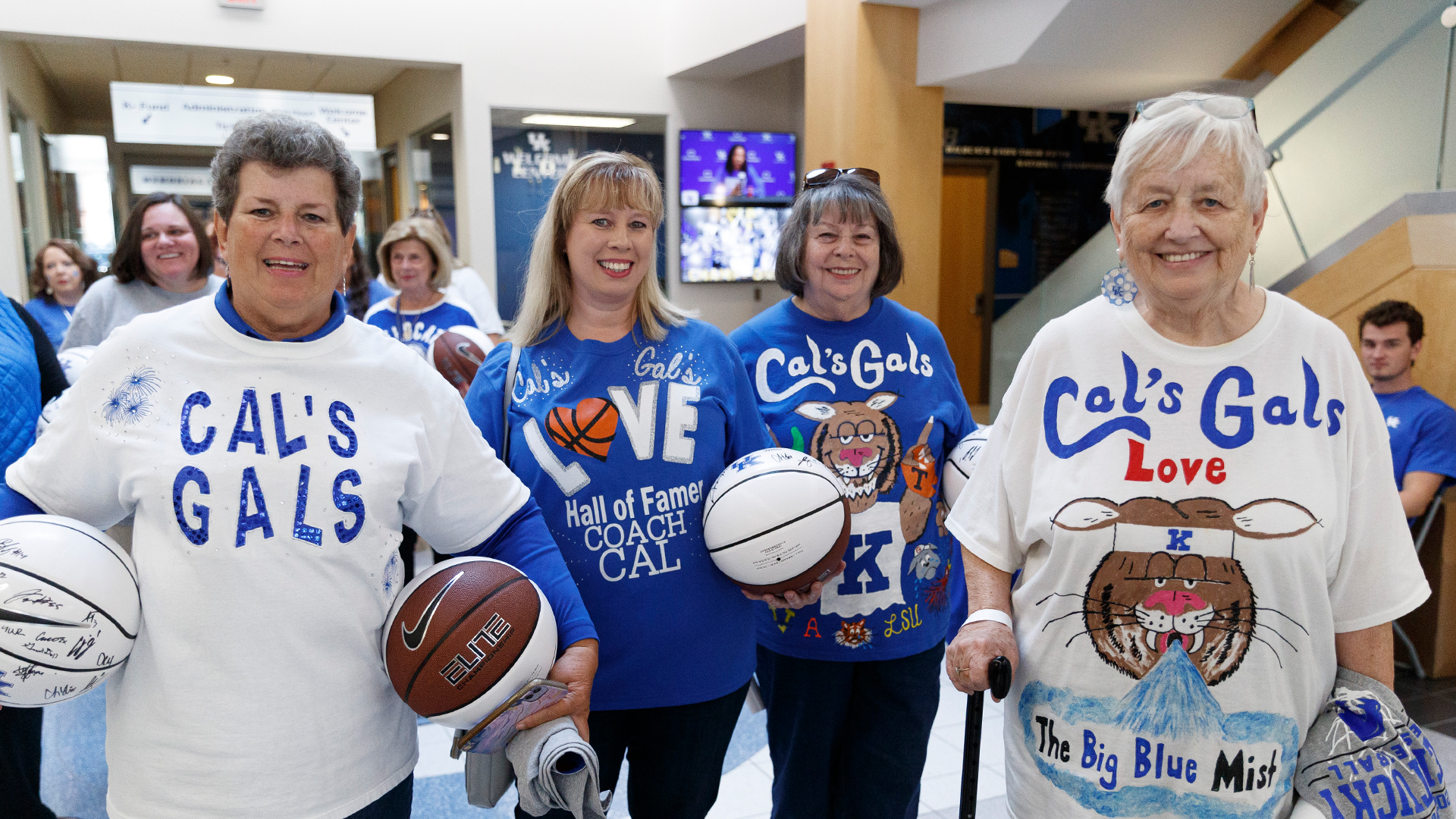 October 6, 2023 - 03:55 PM
John Calipari Women's Clinic Returns on Oct. 22
LEXINGTON, Ky. – The John Calipari Women's Clinic is back for another year.
This year's Women's Clinic will take place inside of Rupp Arena at Central Bank Center and will take place from 5-8 p.m. on Oct. 22.
Registration is now open and the cost of the clinic will be $75. The first 250 participants to sign-up for the camp will receive two free Big Blue Madness tickets.
The Women's Clinic is designed for females with all levels of basketball knowledge and experience and offers an exclusive inside look at the Kentucky men's basketball program.
Each participant will be guaranteed a small group picture with the entire team as well as an opportunity to take a photo with Coach Calipari and Ellen Calipari. Participants will be able to download their picture with the team for free for digital or print use after the clinic. Always a highlight at this event, basketballs will be for sale during registration.
Registration will be from 4-5 p.m. Participants should enter the main gates of Rupp Arena off High Street for check-in.
Parking will be available in the High Street lot. Entrance to the parking lot is through gate 1. Attendees must park in a legal parking spot.
Throughout the designated check-in time, attendees can enjoy a self-guided tour of Rupp Arena, including the UK men's basketball locker room. Men's basketball staff members will be stationed throughout the facility for directions and questions. Food will be available during the clinic.
Following check-in, the clinic will begin at 5 p.m. Programming this season will include the introduction of the 2023-24 Kentucky men's basketball team, a panel with the assistant coaching staff – including new assistants Chuck Martin and John Welch –, a Q & A with Coach Calipari, light calisthenics with strength and conditioning coach Brady Welsh and more.
Attendees are encouraged to wear comfortable attire (athletic shoes) and participate in activities and presentations at their own risk.
This clinic is open to women only. Prospect-age females (currently in grades 7-12, junior college or prep school) are not permitted to register for or attend the clinic, per NCAA rules.
Once you have completed the registration process, you will receive a confirmation email with an itinerary. You will receive reminder emails with additional details of the event.
Any clinic-related questions can be answered by calling into the men's basketball camp line at 859.257.9457 or 859.257.1916.
For the latest on the Kentucky men's basketball team, follow @KentuckyMBB on Twitter, Facebook, Instagram and TikTok, and on the web at UKathletics.com.