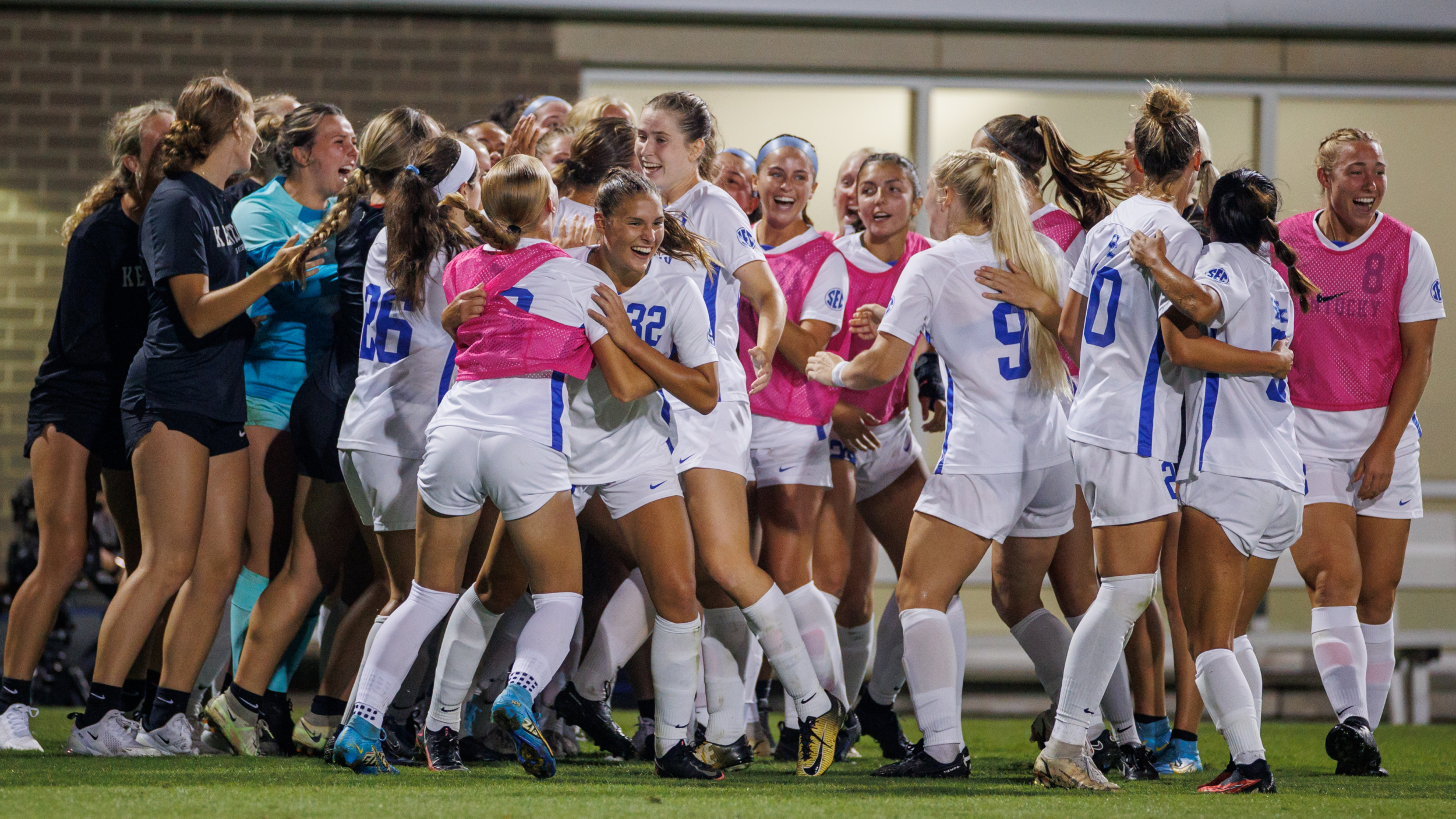 October 3, 2023 - 05:31 PM
Women's Soccer Named NCAA Team of the Week, Earns USC Ranking
LEXINGTON, Ky. – The accolades continued to pour in for the Kentucky women's soccer program on Tuesday as the Wildcats were selected as NCAA Soccer's "Team of the Week" while also garnering a top-25 ranking from United Soccer Coaches for the first time since 2015.
The NCAA named the Kentucky women as their Team of the Week following the Cats' 2-1 upset over No. 9 Alabama last Friday. The victory was the first SEC win for the Wildcats since 2021, their first over a ranked opponent since defeating No. 15 Arkansas in 2016, and their first over a top-10 team since taking down No. 5 Florida in 2014.
The Wildcats found themselves at No. 18 in this week's United Soccer Coaches Poll, the first time the Cats have been ranked in the top-25 since they appeared at No. 20 in the USC rankings on Oct. 6, 2015. In other national rankings this week, Kentucky came in at No. 23 (Top Drawer Soccer) and No. 16 (College Soccer News).
Kentucky faces its next test this Thursday on the road at Tennessee. Match time is set for 7 p.m. with live streaming available on SECN+.
For the latest on UK Women's Soccer, follow the Wildcats on X and Instagram at @UKWomensSoccer, on Facebook and on the web at UKathletics.com.