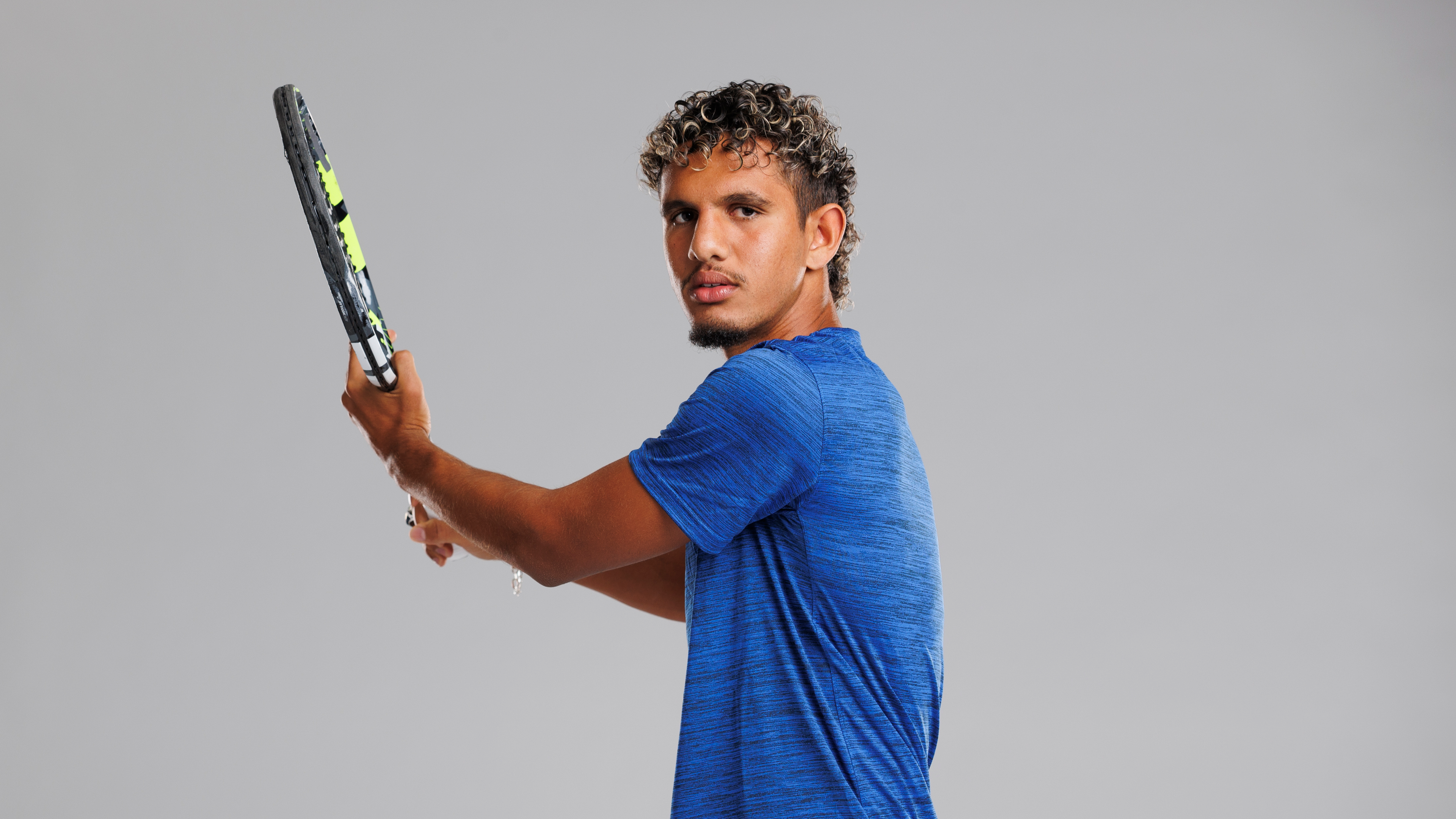 September 29, 2023 - 02:25 PM
Men's Tennis in Tulsa, Okla. for ITA All-American Championships
LEXINGTON, Ky. – Four representatives from Kentucky men's tennis will compete in the ITA Men's All-American Singles Championships, Sept. 30 – Oct. 8, in Tulsa, Okla. at the Michael D. Case Tennis Center and LaFortune Park.
The tournament will begin with the pre-qualifying draw this Saturday and Sunday. The qualifying draw will start on Monday Oct. 2 and run through Tuesday, Oct. 3, before the main draw takes place Oct. 4-8.
The Wildcats' Taha Baadi and Jack Loutit will begin their week in the singles qualifying bracket, while Charlelie Cosnet and Matt Rankin are slated to compete in pre-qualifying.
Fans can watch the main draw action on the Cracked Racquets on YouTube page, while pre-qualifying and qualifying matches can be seen via Track Tennis. Admission to the Championships is free of charge for those wishing to attend in person.
Competitors will vie for All-American National Titles while also trying to punch their tickets to the 2023 ITA National Fall Championships, which will take place in San Diego, Nov. 1-5.
Kentucky Matches:
Charlelie Cosnet (UK) vs. William Nolan (AUB) – Saturday, Sept. 30 @ 9 a.m. (EST)
Matthew Rankin (UK) vs. Quinn Snyder (Hawaii) – Saturday, Sept. 30 @ 2 p.m. (EST)
For the latest on UK Men's Tennis, follow the Wildcats on X and Instagram at @UKMensTennis.