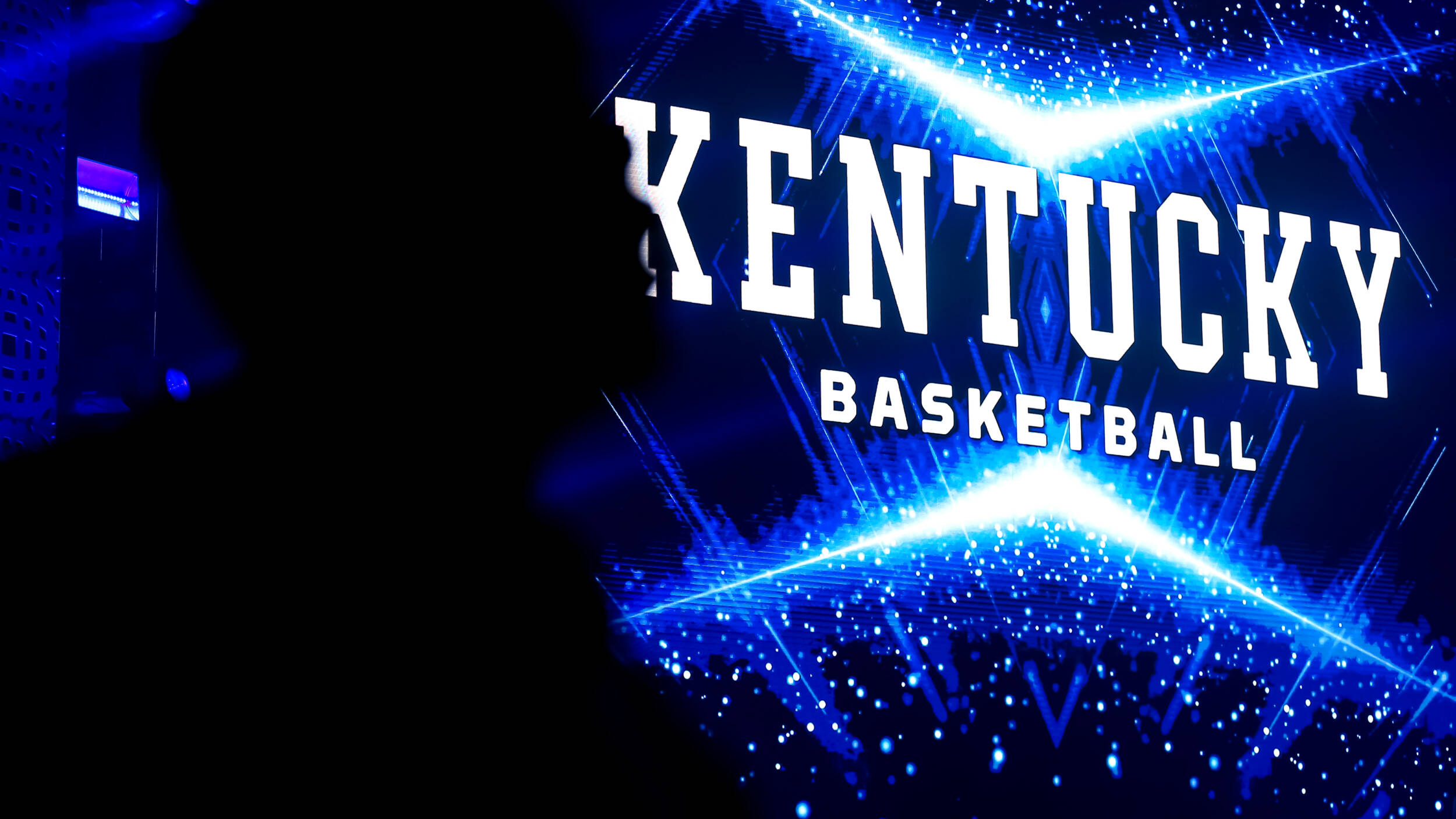 LEXINGTON, Ky. –Big Blue Nation wasted little time in snatching up all tickets for this season's Big Blue Madness Presented by Kinetic by Windstream.
In just 38 minutes, Big Blue Nation claimed all available tickets online, setting up for a sold-out and highly anticipated tipoff to the 2023-24 Kentucky men's and women's basketball seasons. The event will take place Oct. 13 inside of Rupp Arena at Central Bank Center at 7 p.m.
For fans who were unable to claim tickets, SEC Network will televise the two-hour event live.
UK Athletics strongly discourages fans from buying or selling their Big Blue Madness tickets. Additionally, ticket holders should be aware of the potential risks of posting pictures of their tickets, specifically the barcode, on the internet in any way. For more information about ticket security, visit UKathletics.com/ticketing/ticket-security.
SafeTix returns this season as an additional feature on mobile tickets. To fight fraud, Ticketmaster launched SafeTix, which uses an encrypted barcode that automatically refreshes every 15 seconds, or a tap-and-go ticket stored in a fan's digital wallet. The process for accessing mobile tickets has not changed; however, with SafeTix, screenshots or recordings of tickets will no longer work for entry. Fans may still transfer tickets through their accounts and the UK Athletics App.
All patrons require a ticket to Big Blue Madness, regardless of age.
Big Blue Madness Presented by Kinetic by Windstream will feature introductions of both the men's and women's basketball teams, practice drills, videos and more. This will be the 18th time Madness has been held in Rupp Arena.
For fans attending Big Blue Madness and all 2023-24 events at Rupp Arena this season, all items are subject to search due to security reasons and the Southeastern Conference clear bag policy is in place.  Backpacks and large bags are prohibited. Guests may enter Rupp Arena with one clear bag no larger than 12" x 6" x 12" plus a small clutch that does not exceed 4.5" x 6.5". A clear bag shall be clear from top-to-bottom and a 2' trim/border is generally acceptable. To expedite entry into Rupp Arena, fans are encouraged not to a bring bag to sporting events at Rupp Arena.
Winner of the 2023 GLOBL JAM, Kentucky men's basketball boasts the nation's No. 1 recruiting class with seven first-year signees, including five top-25 prospects in Aaron Bradshaw, Rob Dillingham, Justin Edwards, Reed Sheppard and D.J. Wagner. Jordan Burks, who led OTE in points per game, and Joey Hart, who captured a state high school crown, were spring additions, while Zvonimir Ivišić, a native of Croatia, was added in August.
Additionally, Kentucky signed one of the top graduate transfers in Tre Mitchell, who has played in 102 collegiate games, making 92 starts, and has scored 1,398 career points.
The Cats will also return Antonio Reeves, who averaged 14.4 points per game a season ago and was named the SEC's Sixth Man of the Year. Sophomores Ugonna Onyenso and Adou Thiero also return. Onyenso had a per-40-minute average of 5.7 blocks per game, while Thiero played nearly 10 minutes a game and was a spark off the bench. 
Fans interested in purchasing new season tickets for the upcoming year are encouraged to sign up now for the men's basketball season ticket lottery. Season ticket pricing information is available here.
Fans interested in new lower-level season tickets that are available with a capital pledge commitment may contact the K Fund at (859) 257-6300 or KFund@uky.edu to learn more. 
In 2023-24, the UK women's basketball program will be celebrating 50 seasons of varsity status. 
In celebration of the 50th jubilee, Big Blue Nation can expect in-game elements such as guest appearances and on-court recognitions, recap videos and feature story videos, trivia games, decade-themed giveaways and more. Throughout the season, fans can also enjoy "where are they now" updates, interviews and Q&As, a printable and digital timeline experience and more. 
The Wildcats boast a 12-person roster in 2023-24, including five Kentucky natives and three Miss Kentucky Basketball recipients. One of those Cats includes combo guard Maddie Scherr. 
The Florence, Kentucky, native averaged 11.6 points per game and 5.1 rebounds per game in 2022-23. She concluded the regular season ranked as the Southeastern Conference leader in free-throw percentage (91.8). The rising senior also concluded the regular season ranked fourth in the SEC with 4.2 assists per game and 55 steals, fifth in the SEC with 110 assists and sixth in the SEC with 2.1 steals per game. 
Fans interested in women's basketball season tickets should visit ukathletics.com/takeover. 
For the latest on the Kentucky men's basketball team, follow @KentuckyMBB on Twitter, Facebook and Instagram, and on the web at UKathletics.com. For information regarding the @KentuckyWBB squad, follow on Twitter, Facebook and Instagram.