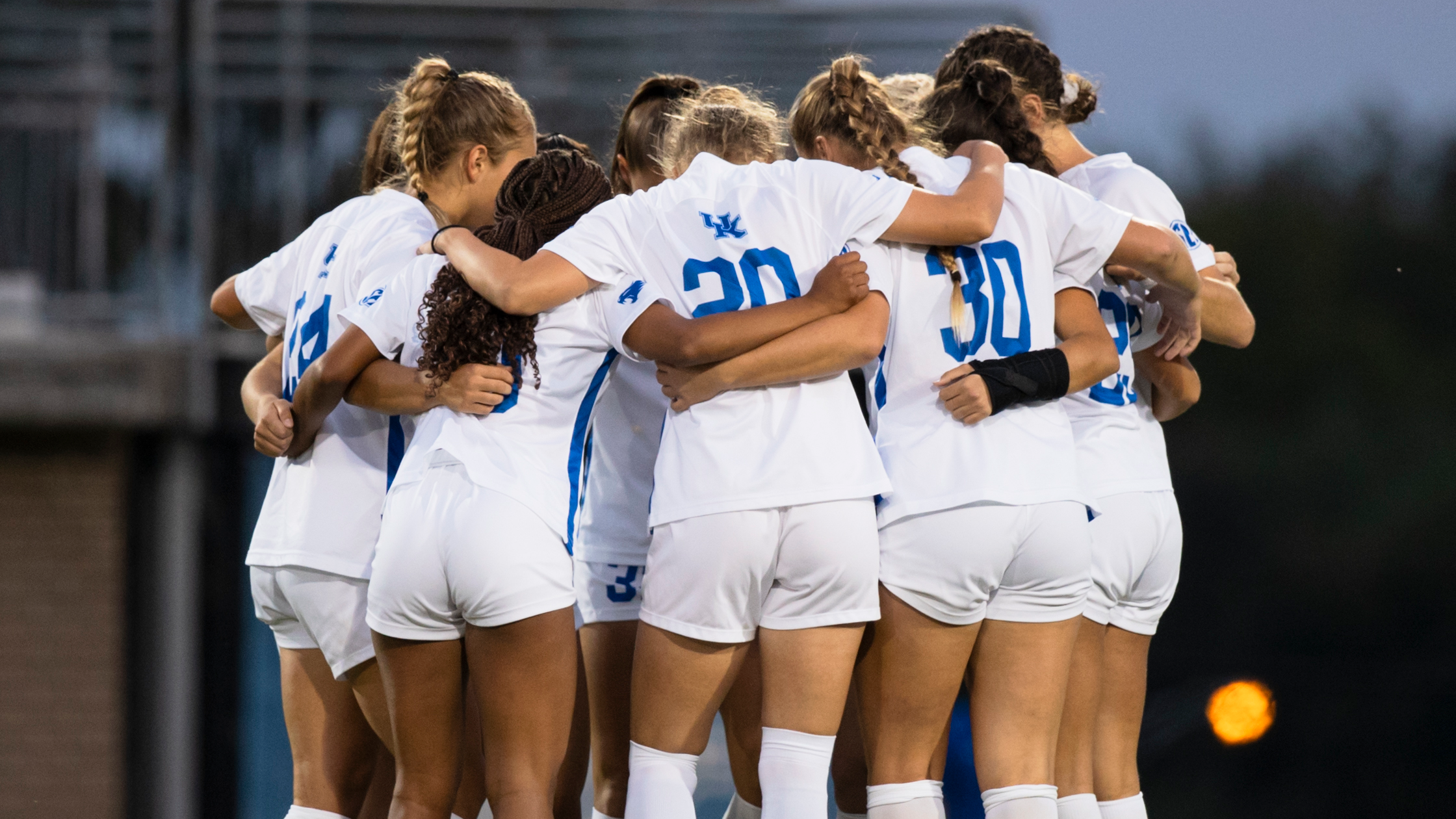 September 28, 2023 - 11:13 AM
Women's Soccer Set to Battle No. 9/13 Alabama on Friday
LEXINGTON, Ky. – Kentucky women's soccer (6-0-4, 0-0-3) takes its unbeaten record into a Friday night clash with the defending SEC Champions, No. 9/13 Alabama (7-1-4, 1-1-1 SEC) at the Wendell & Vickie Bell Soccer Complex beginning at 8 p.m.
The game will serve as the second leg of a doubleheader with Kentucky men's soccer, who will face UCF in the opening match of the night at 5 p.m.
Friday night will be "Bark at the Bell" and feature a paired sock giveaway for fans. Single game or season tickets for the 2023 season are available. The match will also be streamed live on SECN+.
The Wildcats are in the midst of their longest unbeaten streak to begin a season since they got results in 11-straight matches to start 2005. With draws against Texas A&M, South Carolina and Florida, the Cats have earned at least a point in their first three SEC matches for the first time since the 2004 season. UK is the only team in the SEC without a loss this season and one of just 13 unbeaten sides in Division I.
Fifth-year Jordyn Rhodes continues her pursuit of the program's all-time goals record. With seven goals this season, Rhodes is up to 43 goals on her UK career, just one shy of Kim LaBelle's mark. Freshman Tanner Strickland is tied for the most assists in the SEC with five this season and leads all SEC freshman in the category. It is the most assists by a Kentucky freshman since Marissa Bosco had five in 2016. The last UK freshman to have more than five assists was Kathy Fulk, who had seven in 2001.
Alabama is coming off an SEC Regular Season Championship and a run to the national semifinals at the 2022 College Cup. The Crimson Tide have lost just once this season, with notable results including a 2-1 win over No. 17 Memphis and a 1-1 draw vs. No. 3 UNC. Sophomore forward Gianna Paul leads the team with seven goals this season. She is joined by a pair of MAC Herman Watch List members, Felicia Knox and Itala Gemelli. The Tide are led by 2022 SEC Coach of the Year, Wes Hart, who is in his ninth season with the program.
Bark at the Bell Guidelines
Dogs will be permitted through the berm side gate. All dogs must be kept on a leash while in Wendell & Vickie Bell Soccer Complex.
A maximum of (1) dog per person is permitted. Dogs must stay on the grass berm and are not permitted in the seating bowl at any time (this includes using the restrooms, concessions, or bookstore). Owners are permitted to bring a water bowl for their dog, but dog food is prohibited. Kentucky Athletics reserves the right to refuse entry to any dog or require a dog to exit the stadium.
Bring your dog to Bark at the Park if he/she:
Does well on-leash and is not aggressive toward people or other dogs
Is friendly toward humans and not excessively fearful
Is on a leash and supervised by an adult at all times
Participants are expected to practice responsible pet ownership. If your dog is an aggressive breed or has aggressive tendencies, do not bring him/her to this event. Do not bring your dog if is is unpredictable in crowds, with other dogs, and/or with strangers.
For the latest on UK Women's Soccer, follow the Wildcats on Twitter and Instagram at @UKWomensSoccer, on Facebook and on the web at UKathletics.com.