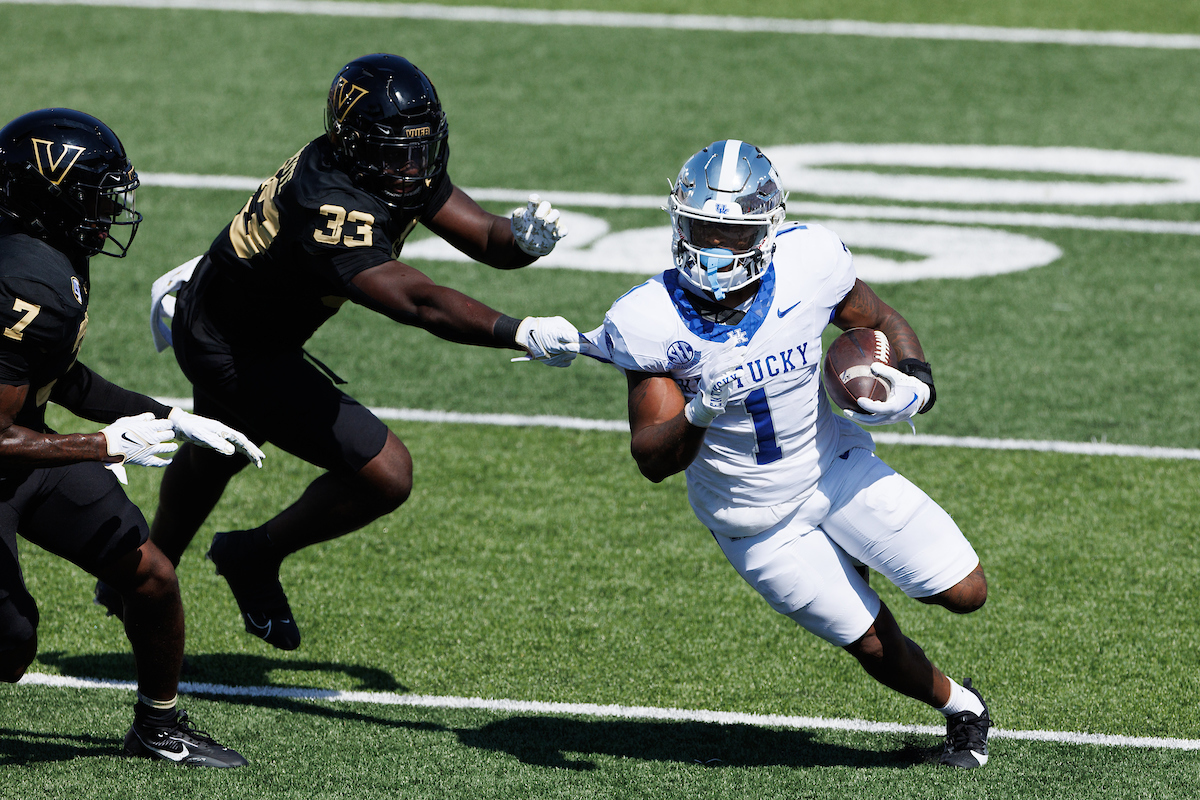 There is a different feeling around the Kentucky football team this week. The Cats face their first ranked opponent of the season when No. 22/23 Florida visits Kroger Field on Saturday (noon ET, ESPN). Kentucky is not shying away from the fact that this is a big game. Instead, the Cats are embracing it.
Offensive coordinator Liam Coen met the media following Tuesday's practice. Coen said that UK head coach Mark Stoops laid the groundwork for the week on Monday.
"I think, it started with the attitude on Monday in our team meeting," Coen said. "Coach Stoops set the tone and we came out and had a good Monday practice. I thought today was solid. Their tempo, their demeanor, the mentality out in practice today was mostly the right one."
There's a different feel to practice this week and Coen likes how the Cats have gotten the week started as they prepare for the Gators.
"I think our guys have started off on the right foot today and yesterday were a great start," Coen said. "But we have to match that intensity and play to the standard at which we played in the Vanderbilt game more consistently."
Coen has been impressed with what he has seen from the Florida defense so far this season.
"They fly around to the football," Coen said. "They're extremely well coached. They have a demeanor, they have a mentality. They do a lot of good things."
One of the things that makes Florida's defense so tough is the movement the use in the front seven. Coen knows that, no matter how much the Cats work on that in practice, it's still hard to replicate the Gators' movement.
"You get so much time to practice it," Coen said. "That's why we call it terrible Tuesday and wicked Wednesday because we're giving them as much crap that we can throw at them. Maybe even overload. It's frustrating on Tuesday, it's a little bit more frustrating on Wednesday but we're hoping that at this thing, you're getting better at blocking movement."
Coen does know that his team needs to focus on some of the basics this week to have success on Saturday.
"This week truly is all about demeanor, mentality, fundamentals and technique," Coen said.
One of the things that Coen, Stoops and the Cats are counting on this weekend is the Big Blue Nation. Coen remembers what Kroger Field was like two years ago when the Cats faced the Gators.
"Two years ago, the Florida atmosphere was electric," Coen said. "The whole experience was electric. I fully expect it will be the same way."
For now, the Cats are focused on themselves and making sure they take care of their demeanor, mentality and fundamentals. That recipe has been a success for the Cats in the past and could be again on Saturday.