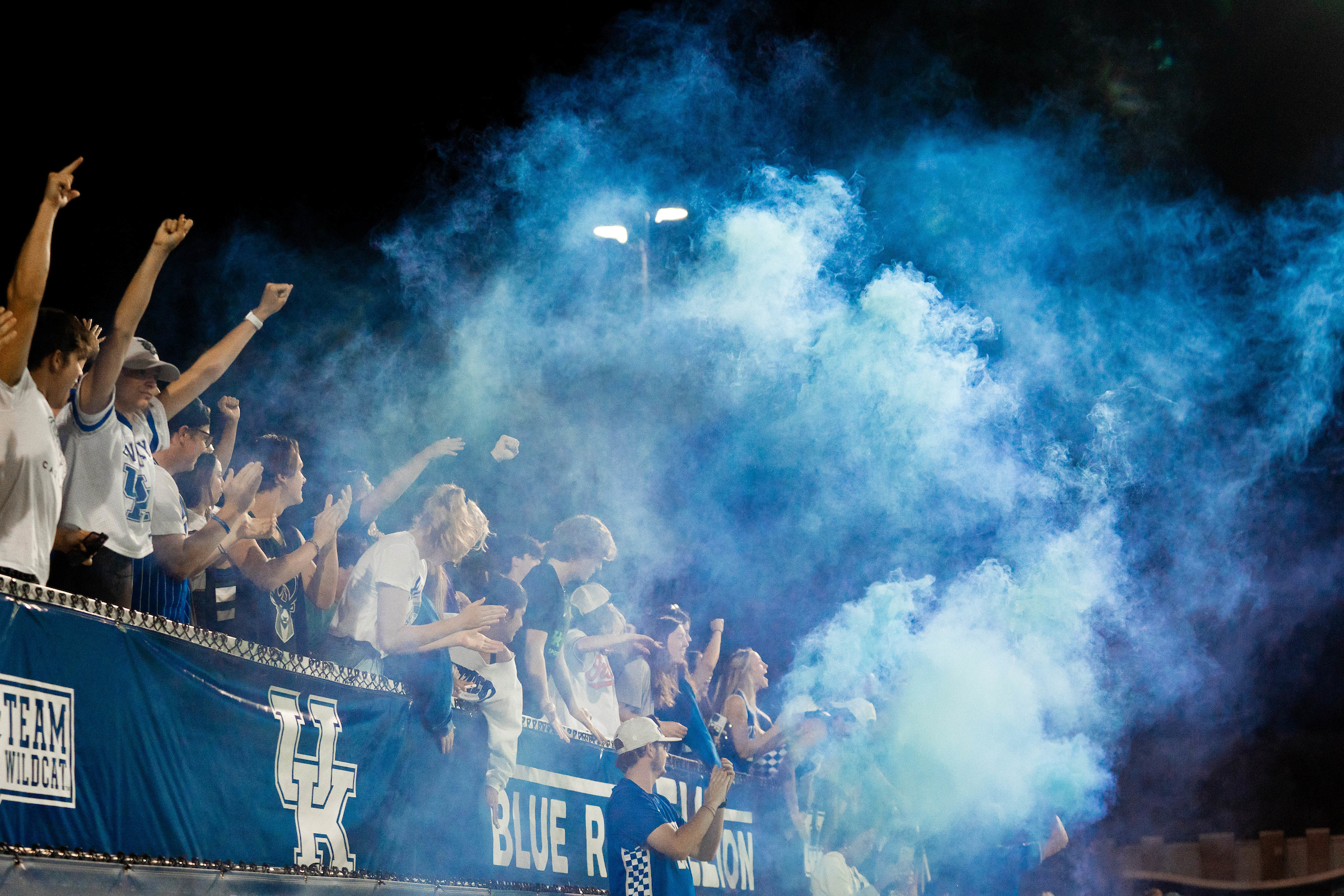 September 23, 2023 - 12:15 PM
Men's Soccer Continues Sun Belt Play at Old Dominion
LEXINGTON, Ky. – Kentucky men's soccer (3-4-0, 0-1-0 Sun Belt) will travel to Norfolk, Va. to take on Sun Belt Conference opponent Old Dominion (2-0-5, 0-0-1 Sun Belt) for a 6 p.m. EST contest on Sunday.
The Wildcats and Monarchs last faced off in 2022 in Lexington which resulted in a 2-0 victory for UK. The 2021 season was the last time Kentucky played at the ODU Soccer Complex which also resulted in a 2-0 UK victory.
The two programs first faced off in October 2013 which resulted in a 2-1 overtime win for the Cats. Since then, the two programs have developed an 8-1-2 UK all-time series record. The two programs were formerly together in Conference USA before making the transition to the Sun Belt.
The Wildcats come into Friday's contest after a tough 0-3 loss on the road at Ohio State while the Monarchs are coming off a 1-1 draw versus Virginia Commonwealth.
In conference play so far this season, Kentucky has recorded one loss to South Carolina while Old Dominion tied with Georgia State.
The Wildcats will return to the Wendell & Vickie Bell Soccer Complex next Friday to take on new Sun Belt affiliate No. 3 Central Florida.
Big Blue Nation can purchase single match or season tickets for the 2023 homestand by clicking here. Tickets will also be available for purchase upon arrival to The Bell.
Live stats will be available for the match at Old Dominion by clicking here. Fans can also stream the contest on ESPN+.
For the latest on Kentucky Men's Soccer, follow @UKMensSoccer on Twitter, Facebook and Instagram, as well as on the web at UKAthletics.com.