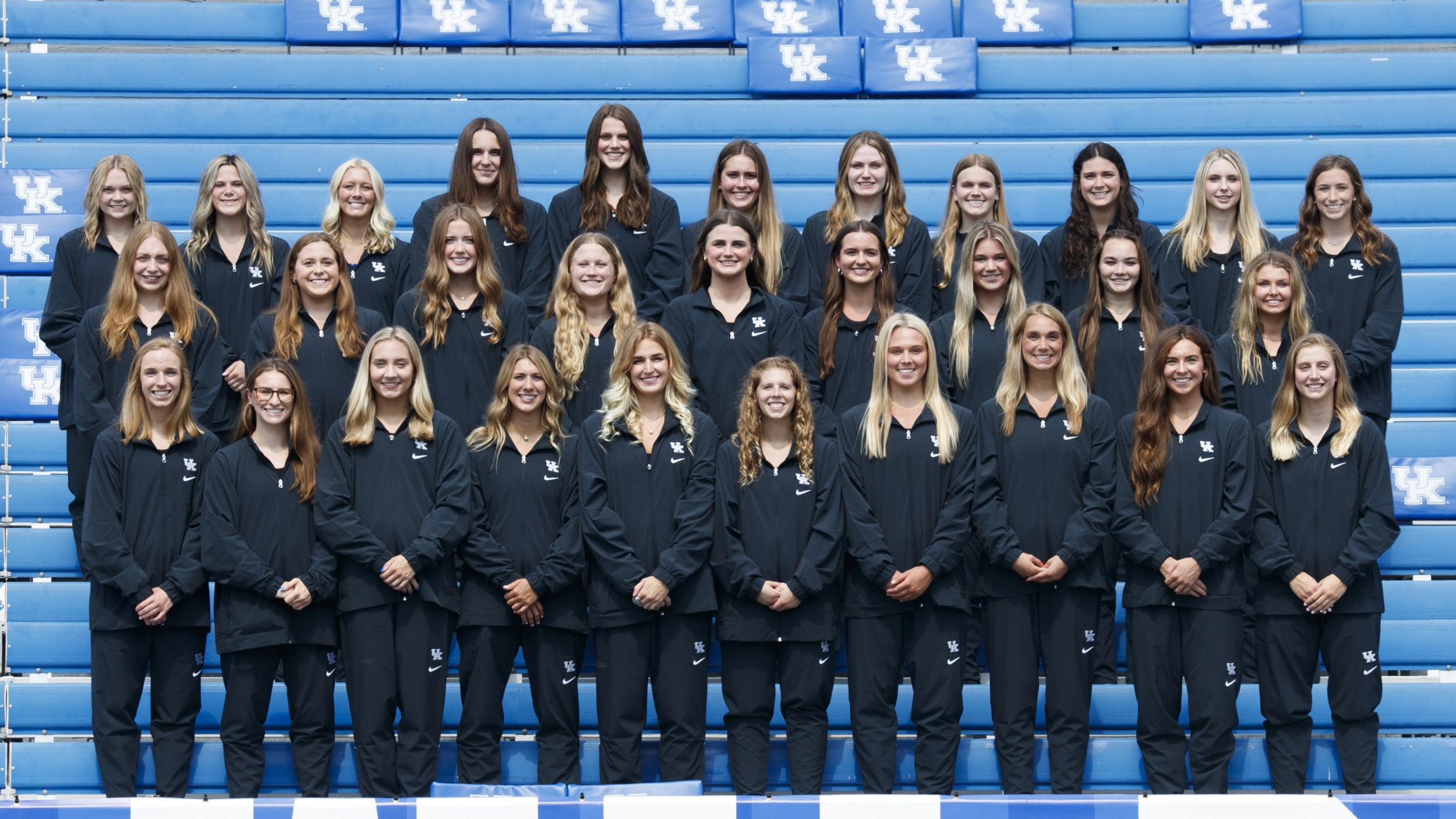 September 21, 2023 - 11:10 AM
Women's Swimming & Diving Visits Arkansas to Open Season
LEXINGTON, Ky. – The 2023-24 season begins for Kentucky swimming & diving this Friday as the UK women travel for a dual meet with SEC foe, Arkansas, in Fayetteville. The action will commence at 1 p.m. from the Arkansas Natatorium with free admission available to the public.
The Kentucky women finished third at the 2023 SEC Championships and 19th at NCAAs. The Wildcats were 3-3 in dual meets a year ago with wins over Georgia, Louisville and Cincinnati.
This year's squad features 20 returners, including eight past NCAA individual qualifiers: Paige Taber, Denise Phelan, Olivia Mendenhall, Lydia Hanlon, Grace Frericks, Bridget Engel, Megan Drumm and Abby Devereaux. Those eight Wildcats combined for 18 entries at the 2023 NCAA Championships, with Frericks earning All-American status as a part of the 10th place, 800 freestyle relay. Frericks, Hanlon and Phelan were all honored as a part of the 2023 SEC All-Freshmen team.
A total of 12 freshmen are also set to debut for the Cats this season.
Arkansas enters the 2023-24 season after finishing 28th at last year's NCAA Championships. The Razorbacks were 10th at the 2023 SEC Championships, scoring 530 points. All-SEC Second Team selections Isabella Cotheran and Alessia Ferraguti both return for the Hogs, as does All-Freshman Team honoree, Betsy Wizard. Cotheran and Ferraguti were All-American Honorable Mention awardees on three Arkansas' relays last season.
Live results for Friday's meet can be found on the Meet Mobile App.
For the latest on UK Swim & Dive, follow the Wildcats on X and Instagram at @UKSwimDive, and on Facebook at Kentucky Swimming and Diving.