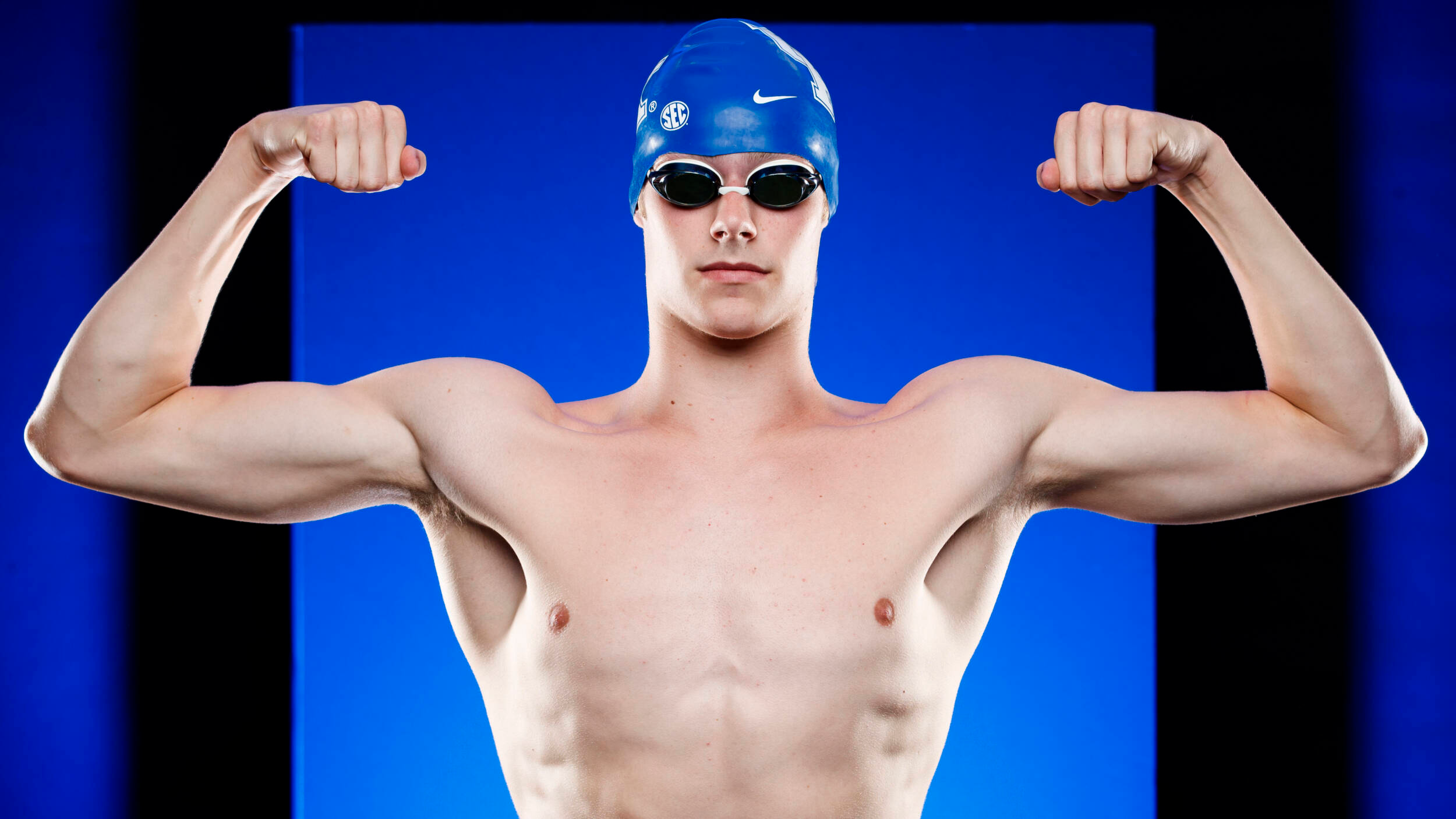 September 12, 2023 - 04:31 PM
Kentucky's Levi Sandidge Named to 2023-24 U.S. National Team
LEXINGTON, Ky. – Kentucky sophomore Levi Sandidge was one of 94 athletes named to the 2023-24 U.S. National Team by USA Swimming on Tuesday, the first Kentucky male swimmer ever to be picked to a U.S. National Team roster.
Sandidge, a native of Richardson, Texas, is one of 27 athletes making their debut on the team. The 19-year-old earned his spot among the acclaimed group by virtue of holding one of the country's top six times in the 1500M freestyle from Jan. 1, 2023 through Sept. 9, 2023.
Benefits offered to members of the USA Swimming National Team include funding and training camp opportunities in the run up to the U.S. Olympic Team Trails next summer. The complete roster can be viewed here.
Sandidge is coming off one of the most impressive freshman seasons in program history last year. He won the SEC Championship in the 1650 freestyle, the first Kentucky male swimmer to win gold at the event since 2006, and was named to the All-SEC First Team. At the NCAA Championships, Sandidge placed sixth in the 1650 free, the highest finish by a Kentucky men's swimmer at NCAAs since 2012.
For the latest on UK Swim & Dive, follow the Wildcats on Twitter and Instagram at @UKSwimDive, and on Facebook at Kentucky Swimming and Diving.