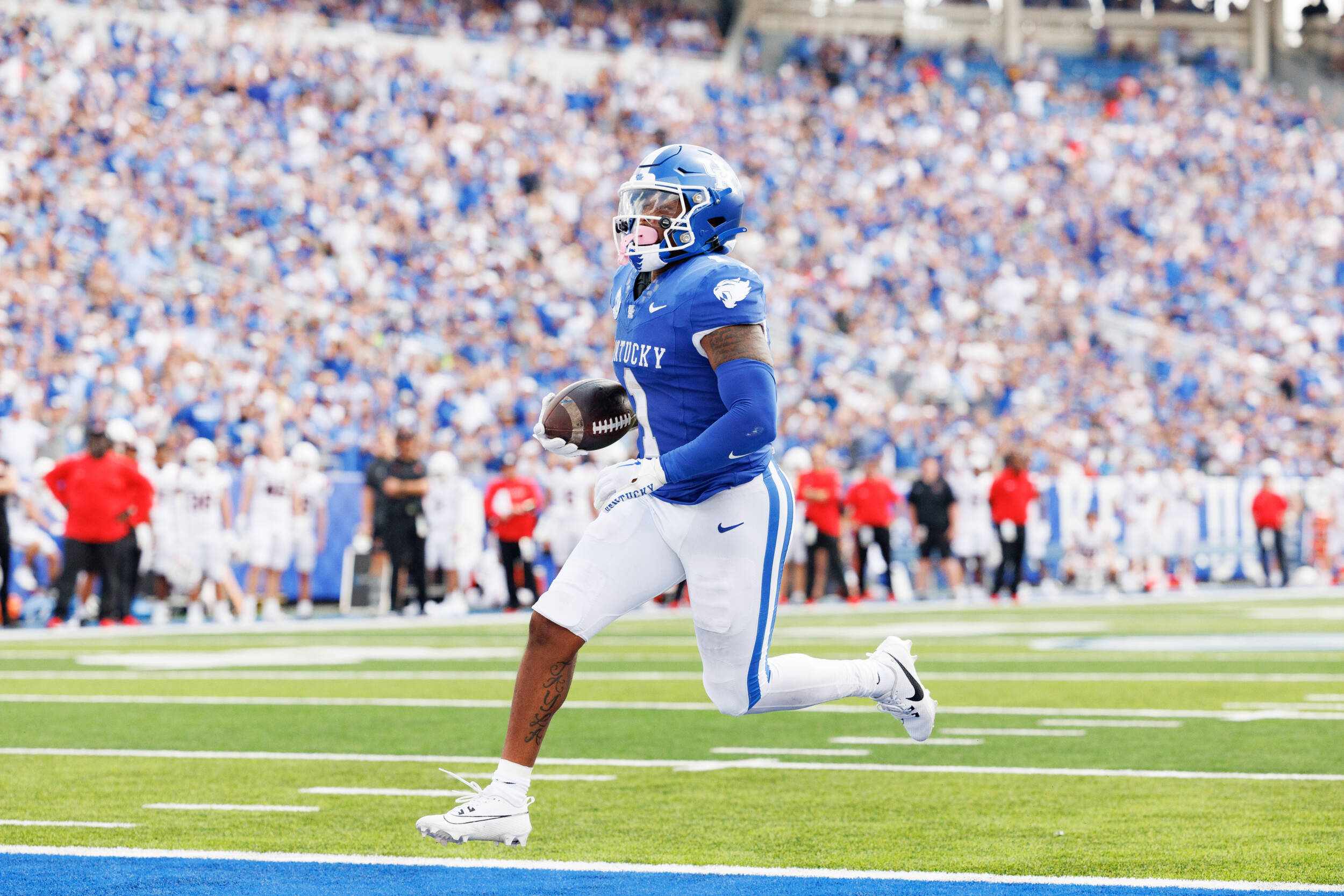 In Kentucky's season opening win against Ball State, the Cats scored on offense, defense and special teams. Because of that, and due to Ball State maintaining possession for much of the second half of Saturday's game, the UK offense only ran 51 plays in a 44-14 win.
On Tuesday, Kentucky offensive coordinator Liam Coen was asked about his team's mindset coming into a new week of practice.
"Hungry," Coen said. "By no means, when you look at the tape and you see how much was left out there, you're hungry. You average seven yards a play, did some good things from an explosive standpoint. But the consistent execution, consistent details, snap in and snap out. You could tell in today's practice that there was more of a sense of urgency from a communication and details standpoint."
Coen knows that football is a team game and a win is a win. Still, he and his unit were affected by how they played against Ball State.
"You always love a team win," Coen said. "I learned, two years ago against Florida I was pretty bummed. We had this unbelievable team win and you're sitting there, when you're responsible for a side of ball and when you're disappointed, it affects you. And you felt that from our guys which you kind of wanted, in a way. You want them to feel like there was a lot of meat left on the bone."
Coen knows that, at times, there will be situations when the offense is not on the field for long periods of time. He hopes his unit can respond better to those instances.
"Our guys have to stay ready, they have to be able to respond," Coen said. "It's a good learning experience for them all. I thought there was some really good things and some not so good things. The theme of the day was details, details, details. I thought the guys played hard but we didn't always play very smart."
The UK offensive coordinator thought that the Kentucky offensive line needed to work together better.
"It was hit or miss. I think there was some things we did well," Coen said. "And there was some communication issues and execution issues that we can't have. It starts with them all being on the same page, all five, doing what they're supposed to do together, communicating at a high level. I do believe they tried to play physical but at the end of the day, it's more about them being on the same page, communication, things like that."
This week, Coen and his unit are working on fixing the ailments from game one as the Cats prepare for Eastern Kentucky this Saturday.
"We're looking for huge improvements from game one to game two," Coen said. "From a communication standpoint and an execution standpoint."
Coen is hoping that the improved communication and execution will lead to more offensive production in UK's second game of the season.