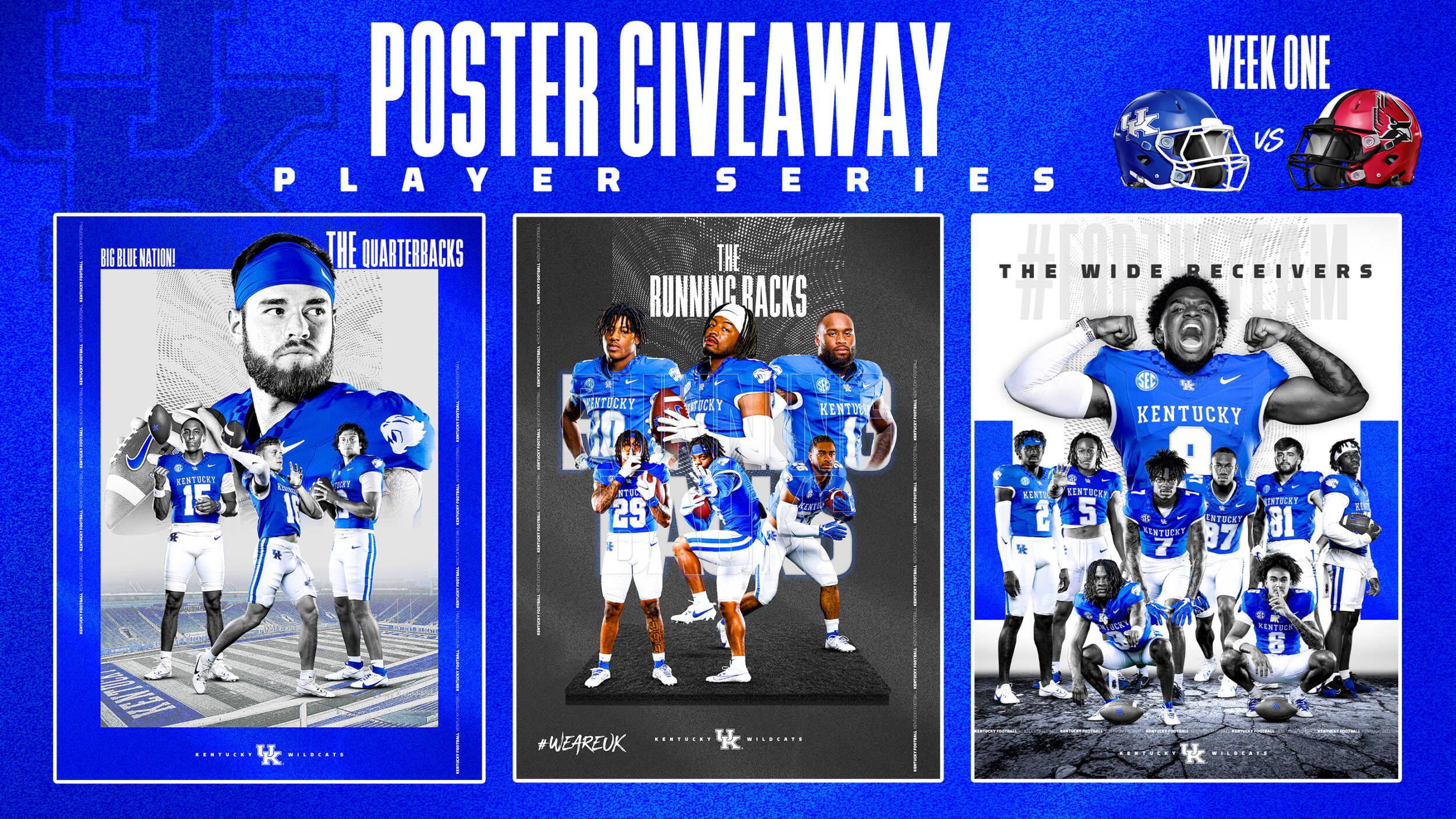 LEXINGTON, Ky. – Fans attending the first three Kentucky Football home games can pick up the 2023 "Player Series" posters for free at the Big Blue Zone. The first three posters in the limited-edition nine-part series will be available at the season opener on Saturday.
Limited quantities will be available in The Big Blue Zone, located outside Gate Four, which opens three hours prior to kickoff, so fans are encouraged to arrive early to increase their chance of picking up the poster of their choice.
The "Player Series" posters feature players from different position groups. Three posters will be available at each of the first three games.
For Kentucky's Week One matchup vs. Ball State, the quarterbacks, the running backs and the wide receivers each have their own poster.
Next week's posters will feature the Big Blue Wall offensive line, tight ends, and the kickers, punters and long snappers. The week three featured groups will be the defensive backs, defensive line and linebackers.
The Big Blue Zone is also home to the Don Franklin Auto Countdown to Kickoff radio show featuring Christi Thomas, Dusty Bonner and Jeremy Jarmon. The Big Blue Zone is the go-to place for food trucks, fun activities and giveaways for fans.