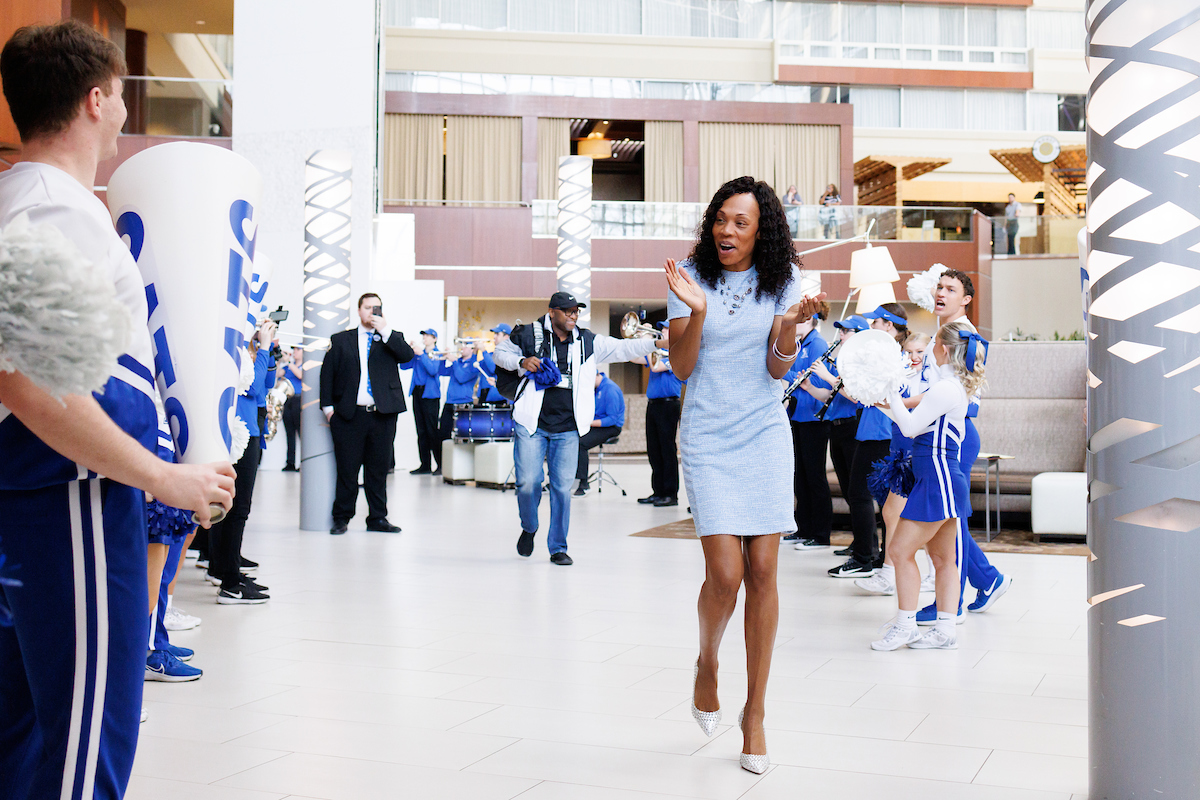 September 1, 2023 - 04:01 PM
2023 Kentucky WBB Coaches Clinic
The University of Kentucky women's basketball coaching staff will host its annual coaches' clinic for high school and middle school coaches on Saturday, Sept. 9th at the Joe Craft Center, featuring the women's basketball coaching staff and special guests former head coach Matthew Mitchell and Hall of Famer duo Gail Goestenkors and Carol Ross. 
The clinic costs $50 per coach and interested coaches should register online through the link above, and in addition RSVP to kentuckywbb@uky.edu by Thursday, Sept. 7th at 5 p.m. ET. The clinic is open to coaches only, and registrants will receive a free t-shirt, two tickets to the Kentucky vs. Eastern Kentucky football game and scoaching materials. 
Coaches that attend the clinic will have a chance to learn from UK head coach Kyra Elzy, associate head coach Niya Butts, assistant coaches Jen Hoover and Crystal Kelly, special assistant to the head coach and Women's Basketball Hall of Famer Gail Goestenkors and 2012 WNBA Coach of the Year Carol Ross.