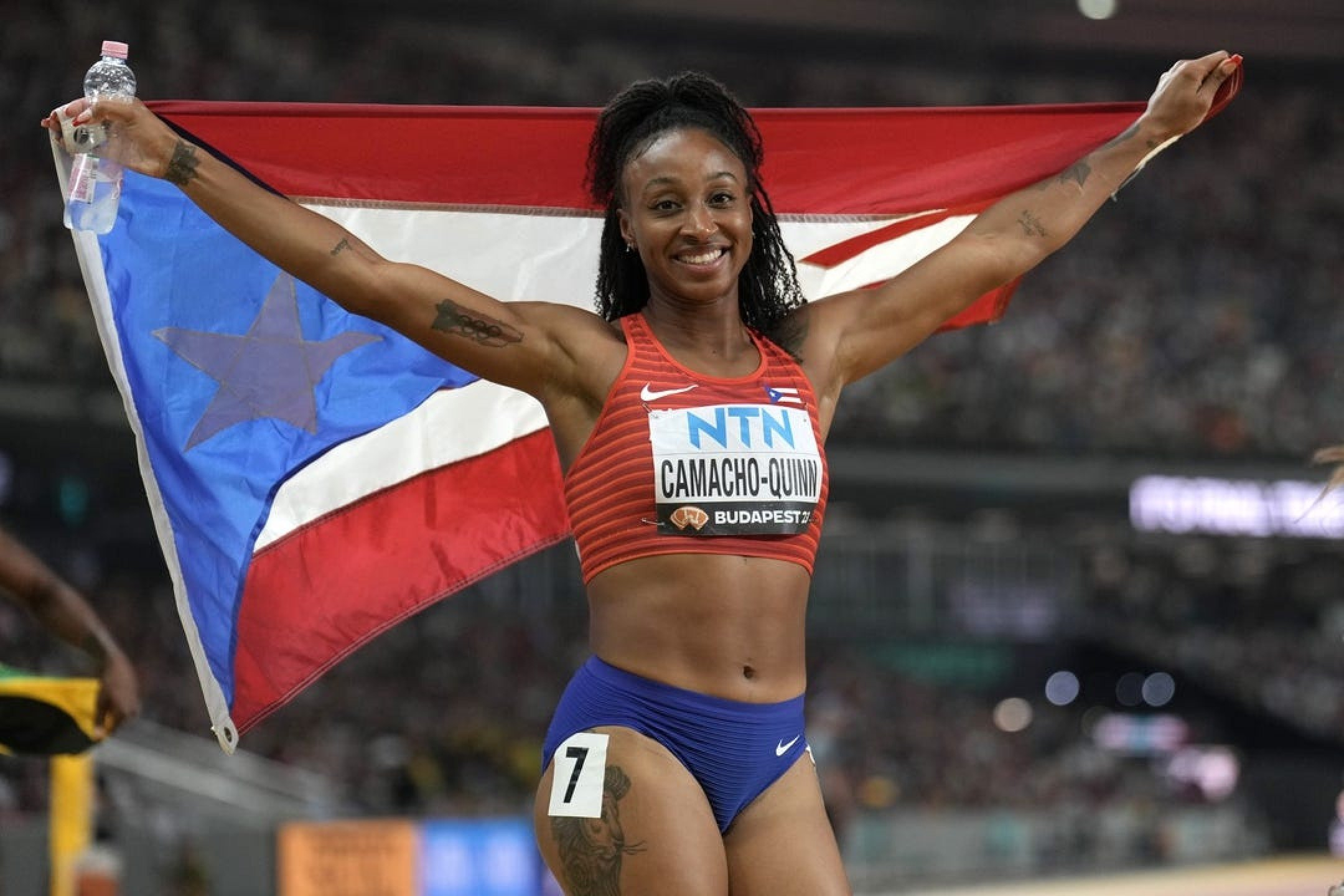 August 28, 2023 - 12:17 PM
Four UKTF Alumni Earn Medals at World Athletics Championships
LEXINGTON, Ky. — Four Kentucky track & field alumni earned medals for their respective countries at the 2023 World Athletics Championships this past week.
Three of the four medals were earned by UKTF alumni representing Team USA. Alexis Holmes brought home her first gold medal in the mixed 4×400-meter relay while Daniel Roberts and Keni Harrison earned bronze medals in the 110-meter and 100-meter hurdles, respectively. The trio added three medals to Team USA's world-leading haul of 29 championship medals, including 12 golds.
Jasmine Camacho-Quinn earned Puerto Rico their only medal of the championships when she earned silver in the women's 100-meter hurdles.
Holmes ran the anchor leg on the mixed 4×400-meter relay in dramatic fashion as she chased down the Netherlands favorites and impressive foe, Femke Bol. Holmes remained with the Dutch athlete down the final stretch before Bol fell and dropped the baton meters ahead of the finish line. Holmes powered through to earn the championship for the U.S. crushing the world record time in the process with a new time of 3:08.80.
Daniel Roberts made it to his first 110-meter hurdles final at a World Athletics Championship after putting past struggles behind him. He earned automatic qualifiers in both the heats and the semifinals before taking bronze in the final with a time of 13.09. It is Roberts's first World Athletic Championship medal.
Both Camacho-Quinn and Harrison battled head-to-head in the women's 100-meter hurdles throughout the week. Harrison not only earned the automatic qualifier in the heats but also set a world-leading time of 12.24. Camacho-Quinn also earned the automatic qualifier in the heats alongside Masai Russell, who made her World Athletics Championship debut for Team USA.
Both Camacho-Quinn and Harrison earned automatic qualifiers in the semifinals with Harrison remaining quicker than Camacho-Quinn by eight-tenths of a second. Camacho-Quinn had the winning time in the head-to-head fight in the final as the Puerto Rican secured silver with a time of 12.44 over Harrison's 12.46 to earn bronze. Volunteer coach Devynne Charlton finished fourth with a time of 12.52.
Follow Kentucky Track and Field and Cross Country on Facebook, Instagram, Twitter, and at UKathletics.com.