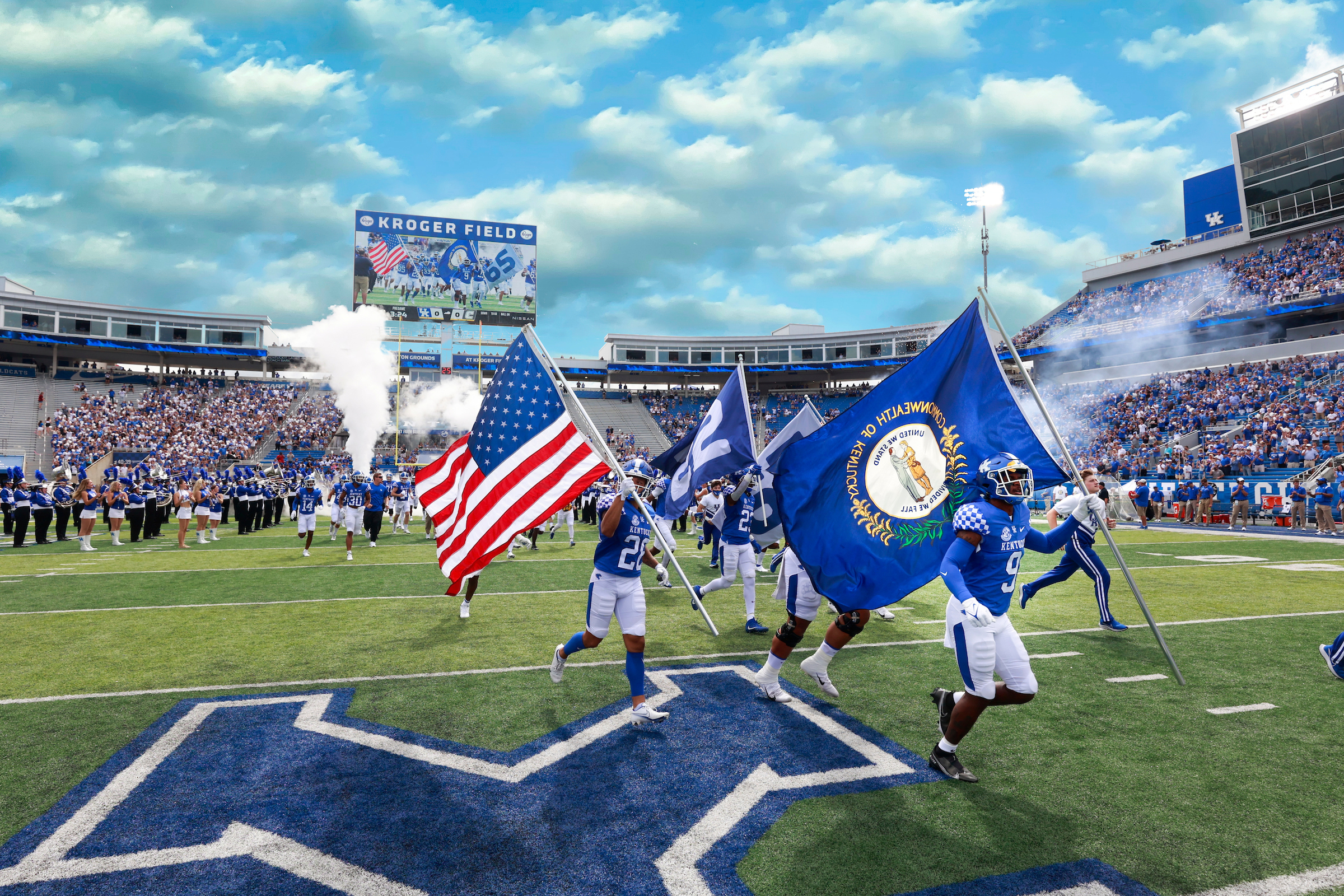 August 24, 2023 - 02:35 PM
UK Sports Network/WLEX 2023-24 Broadcast Lineup Offers Exclusive Access to UK Athletics
LEXINGTON, Ky. — As the University of Kentucky's 2023-24 athletics schedule gets underway, the UK Sports Network will continue to provide the Big Blue Nation with unrivaled exclusive access to the Kentucky Wildcats programs through BBN Tonight, presented by Donatos Pizza, and BBN Gameday, presented by Central Bank.
The one-hour Kentucky Football Season Special, presented by Commonwealth Credit Union, airs this Sunday, Aug. 27th at noon ET on WLEX and any time after that on BBNGameday.com.
BBN Tonight, presented by Donatos Pizza, airing Monday through Friday from 7:30 to 8 p.m. on WLEX, gives viewers a daily 30-minute insider's look into UK Athletics. The program features first and exclusive access to UK coaches and student-athletes on a nightly basis. BBN Tonight includes discussion and analysis of current topics from UK Sports Network talent giving insider perspective on the biggest stories in the world of UK Athletics. 
Fans can watch show segments and full episodes anytime on BBNTonight.com.
BBN Gameday, presented by Central Bank, airs on Saturday mornings across local UK Sports Network affiliates, giving Cats fans a chance to get ready for the biggest games of the weekend with exclusive access and expert analysis of upcoming matchups. BBN Gameday also airs digitally on UKathletics.com and the Kentucky Wildcats Facebook page every Saturday at 9 a.m. ET., and all the time on BBNGameday.com.
UKathletics.com and the @UKAthletics (Kentucky Wildcats) Facebook page will also stream the Football Season Preview Show.
 
As the official television partner of UK Athletics, WLEX produces BBN Tonight, BBN Gameday and all UK Sports Network special presentations.
WLEX is Lexington's NBC affiliate and serves communities in 40 counties across central, eastern and southern Kentucky. From the moment it signed on as Lexington's first television station, WLEX has built a long and proud tradition of covering UK sports. WLEX is now owned and operated by Cincinnati-based E.W. Scripps Company, the nation's fourth-largest independent TV station owner, which operates 60 stations in 42 markets across the country. Founded in 1878, Scripps has held for decades to the motto, "Give light and the people will find their own way."