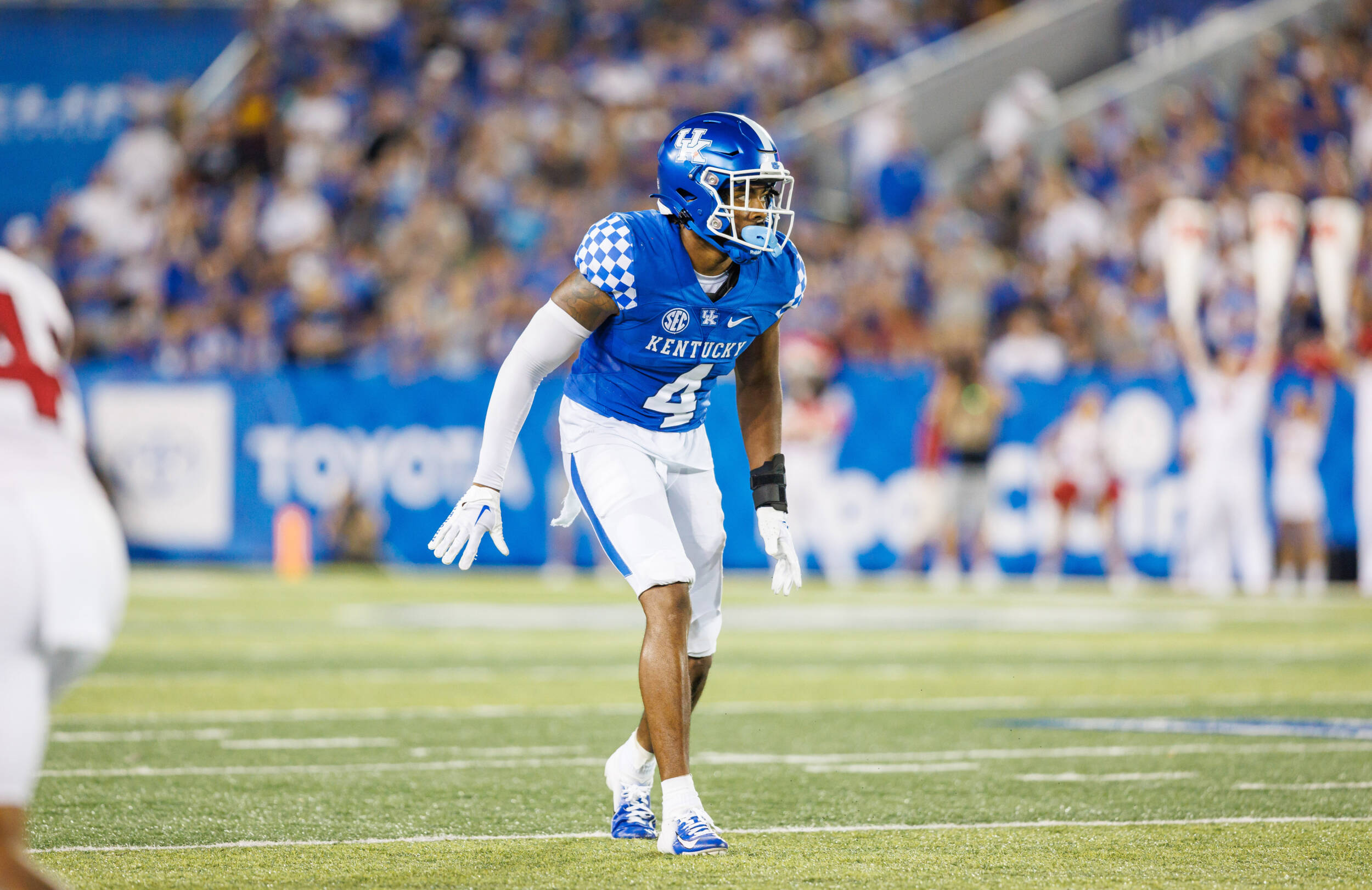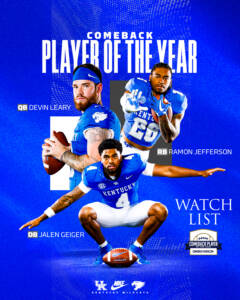 Senior defensive back Jalen Geiger, senior running back Ramon Jefferson and senior quarterback Devin Leary have been named to the watch list for the 2023 Comeback Player of the Year Award, it was announced today by the College Sports Communicators (formerly College Sports Information Directors of America [CoSIDA]) in association with The Associated Press (AP) and the Fiesta Bowl Organization.
Since 2018, the award has recognized college football student-athletes from all divisions of college football for overcoming injury, illness, or other circumstances.  At the conclusion of each season, in a vote by a panel of college football writers, editors, and sports information directors, three college football student-athletes are honored as Comeback Player of the Year Award winners at the Vrbo Fiesta Bowl.
Geiger, a 6-foot-1, 199-pound defensive back from Columbia, South Carolina, had a career-high three tackles in the season opener last season vs. Miami (Ohio) and was on track for another standout performance at No. 12/19 Florida when he tore the patellar tendon in his left knee.
Jefferson, a 5-10, 210-pound running back from The Bronx, New York, transferred to Kentucky in 2022 after two seasons at Sam Houston State where he amassed 1,907 yards on 299 carries in 22 games. He was primed and ready to continue his gridiron success in the Bluegrass when he tore the anterior cruciate ligament in his left knee after just two carries in the season opener vs. Miami (Ohio).
Leary, 6-1, 217-pound quarterback of Sicklerville, New Jersey, transferred to Kentucky in January of 2023 after four seasons at NC State. Overall, he went 17-9 as a starter and left NC State ranked sixth in school history in career passing yards (6,807) and fourth in career completion percentage (.602). In 2022, he had the Wolfpack clicking on all cylinders to start the season with a 5-1 record and a top-15 national ranking. He completed 118-of-193 passes for 1,265 yards and 11 touchdowns when he suffered a tear in his right pectoralis major.
Previous winners of the Comeback Player of the Year Award include Kentucky's Kenneth Horsey (2020) and J.J. Weaver (2021).
The Big Blue Nation's excitement for the upcoming season is represented by record sales figures this year. Season tickets are sold out. Limited tickets remain for the first three home games: Sept. 2 vs. Ball State, Sept. 9 vs. EKU and Sept. 16 vs. Akron. Fans are highly encouraged to secure their seats for the first few chances to watch the 2023 Wildcats play. Each game week will feature exciting promotions as well as the return of the college football traditions and energy brought by the Big Blue Nation.
Those looking for single-game options, including fan-to-fan resale tickets, should utilize the UK Athletics Official Marketplace powered by Ticketmaster.
The verified resale marketplace is completely integrated with UK Athletics' ticketing system and uses barcode verification technology to ensure the authenticity of all tickets. As the official fan-to-fan marketplace of Big Blue Nation, Ticketmaster provides fans with reliable and convenient access to purchase tickets for games and sections that otherwise may be sold out, as well as the ability to post verified tickets for sale. Fans are cautioned against purchasing tickets from any other outlets.
With so much interest in the 2023 season, fans are encouraged to take advantage of the ticket availability for the first three weeks of the season, with exciting promotions coinciding with each game.
For more information on the UK football team, visit ukathletics.com/football and follow the team on Facebook, Instagram and "X," formerly Twitter.