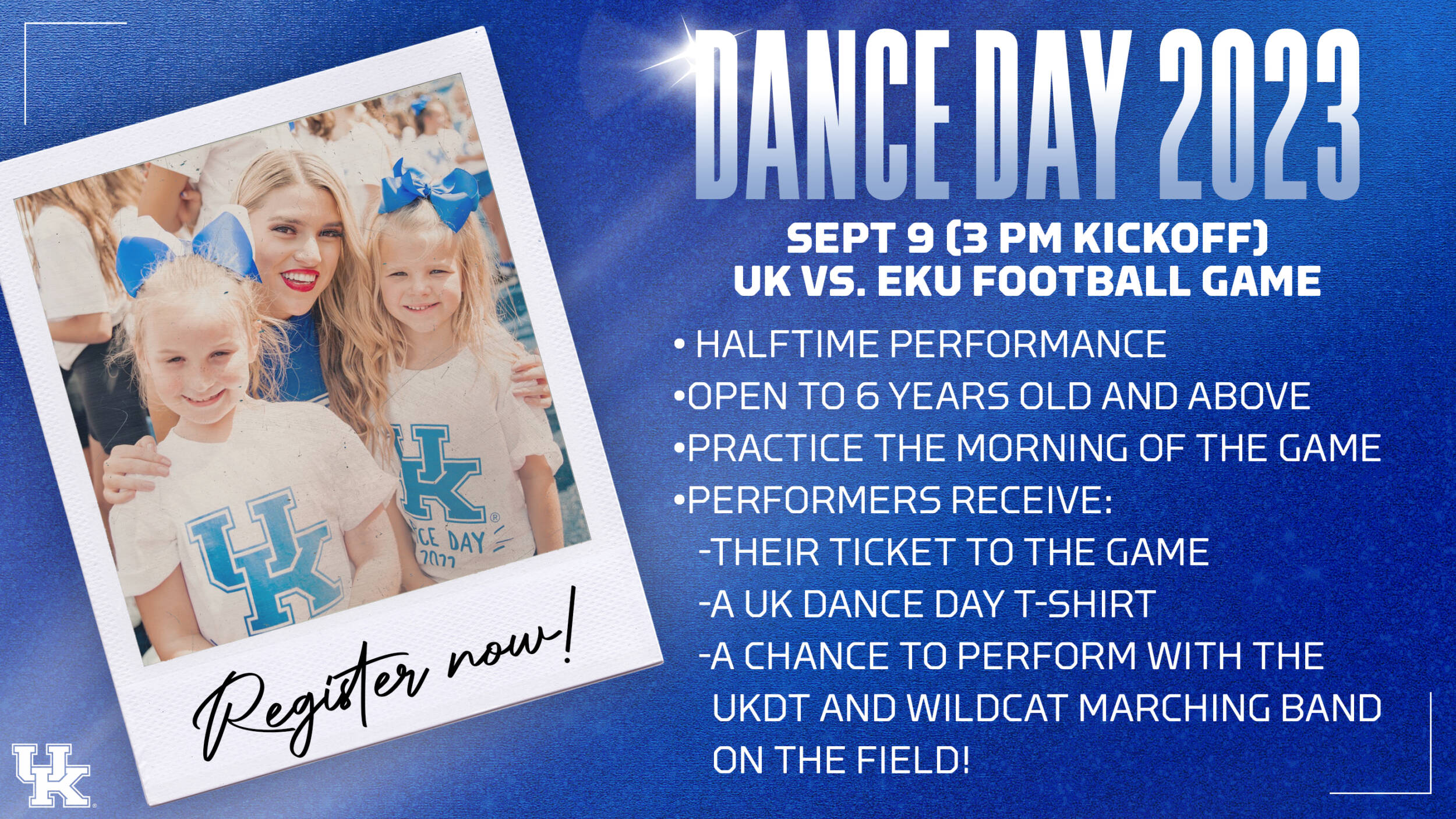 August 19, 2023 - 04:33 PM
2023 UK Dance Day Registration
UK DANCE DAY REGISTRATION: $75
We are so excited for UK DANCE DAY 2023!!!
*It will be at HALF-TIME of the UK vs EKU  game on Sept. 9th! Game starts at 3pm  (The dances will be posted on FB)
*Open to anyone age 6yrs old and above!
*We will practice the morning of the game (Time TBA), and perform at half-time
*Performers will receive their ticket to the game (additional tickets can be purchased), a UK Dance Day t-shirt, and the chance to perform with the UKDT and Wildcat Marching Band on the field!
It's a fun day!!! (Everyone will need an updated physical)