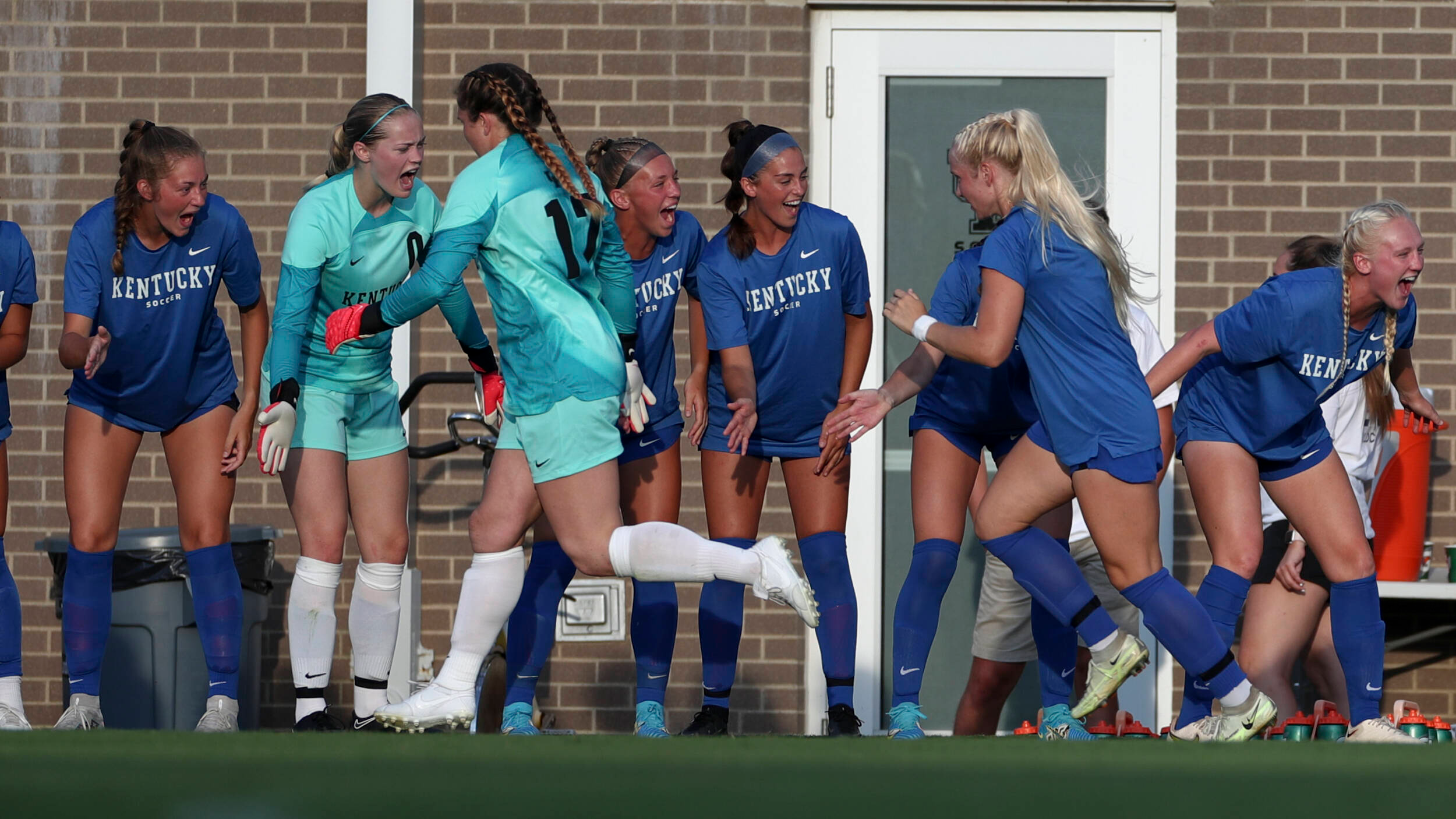 August 15, 2023 - 12:00 PM
Women's Soccer Places Four Wildcats on SEC Preseason Watchlist
LEXINGTON, Ky. – The Southeastern Conference announced its 2023 Preseason Watchlist on Tuesday, naming four Kentucky Wildcats to the distinction ahead of the 2023 season.
Maggy Henschler, Marz Josephson, Anna Young and Payton Robertson comprise the group of UK representatives, four of the seventy-two student-athletes honored overall. It is the first time on the SEC Preseason Watchlist for all four student-athletes.
Henschler, a graduate-student who hails from Janesville, Wisconsin, is set to begin her second year in Lexington after starting her collegiate career at Milwaukee. Henschler made 17 starts at center back a year ago and finished the season with three goals and seven shots on goal. She logged 1346 minutes on the pitch and was a part of a Kentucky backline which earned three shutouts in 2022.
Josephson, a graduate-transfer who spent the last four seasons at North Carolina, is set for her first season in the Bluegrass in 2023. The goalkeeper reached two NCAA Finals in addition to a third National Semifinal during her time in Chapel Hill. She started 16 matches her freshman season in 2019, posting 0.56 goals against average and .688 save percentage. Last season, the Apex, N.C. native appeared in nine games, registering a .800 save percentage and just three goals against.
Also making an appearance on the watch list is Wildcat senior Anna Young, a midfielder from Gaithersburg, Maryland. Young was a strong presence for UK last season, appearing in 18 matches and making 16 starts. She played a career-high 1341 minutes, the sixth most on the roster.
Rounding out the UK selections is fifth-year transfer, Payton Robertson. Robertson comes to Lexington by way of Buffalo, where she was a two-time All-MAC honoree. The nod to the SEC Watchlist is the second preseason award for Robertson this month, as she was also picked as a Player to Watch by United Soccer Coaches last week. Robertson led Buffalo with eight assists in 2022, the second most in the MAC, and helped the Bulls to a program record 14 clean sheets.
Kentucky begins the 2023 campaign this Thursday when the Wildcats host Eastern Kentucky at the 7:30 p.m.