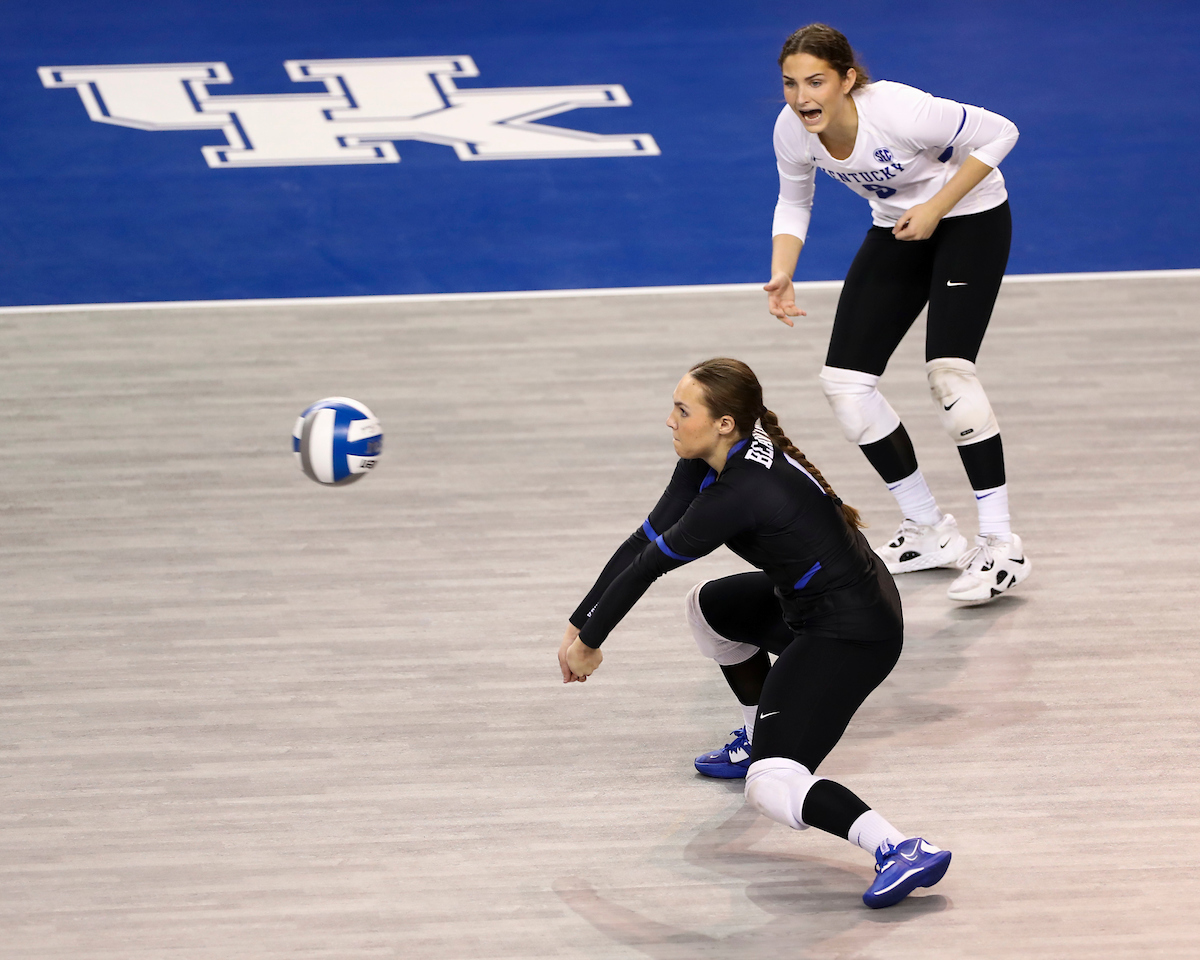 August 14, 2023 - 02:49 PM
Eleanor Beavin Motivated for Big 2023 Season
As a freshman with the Kentucky volleyball team in 2021, Eleanor Beavin had a huge year. She earned the program's coveted libero spot and immediately excelled in that role.
Beavin led the 2021 Cats with 388 digs and added 22 service aces. For her efforts, she was named Southeastern Conference Libero of the Year, continuing Kentucky's legacy of producing outstanding players in that position.
Last season, Beavin's numbers actually improved. She had 424 digs, again highest on the team, and added 31 aces and 112 assists. But when the SEC announced its postseason awards, the Libero of the Year went to South Carolina's Jenna Hampton.
That ended a string of eight straight seasons in which a Kentucky player had won the award. Beavin won in 2021, Gabby Curry took home the honor in 2018, 2019 and 2020. Ashley Dusek claimed the prize in 2015, 2016 and 2017 and Jackie Napper won in 2014.
Beavin was a bit miffed by not winning, despite having a ton of respect for Hampton.
"Not to be biased but I felt like I should have won," Beavin said. "I felt like my stats were better than who actually won. Obviously, she's a great libero."
Beavin has used the perceived snub as motivation as she prepares for the 2023 season.
"It sucks losing, but I talked to (UK head coach) Craig (Skinner) about it," Beavin said. "It made me work harder in the spring because it's not just about stats. It's about how you're perceived in the conference and the nation. I want people to hear my name and automatically know who it is. It's not just about the awards, it's about getting my name nationally recognized. It's definitely motivated me to get my crap together."
So, what has she been working on to get better during the offseason?
"A lot of serving, with our new coach, Ben (Josephson)," Beavin said. "I feel like it's improved a lot. Mostly serving and defense is where I can improve the most. Kind of fine tuning those things as we head into the fall."
Kentucky will by vying for its seventh straight SEC volleyball title this fall. Beavin thinks that accomplishment is somewhat underappreciated.
"I think it gets overlooked when you win every year," Beavin said. "When you look at the other conferences, the only other programs doing it are like Wisconsin and Texas and everyone looks at those programs and thinks they are top five in the nation. And nobody thinks anything about us winning six in a row. As a player, you know how much work goes into that. It's not a little deal to us. Winning the SEC is the goal. After that, we look toward the national championship. It's a big deal, it just gets overlooked sometime."
What are the chances that this team wins its seventh in a row? Beavin likes how the Cats have looked so far.
"This team is going to be really good, I think," Beavin said. "A lot of new faces. We have a lot of experience coming back on the court. I think we'll start really strong this year, with all of the experience that we have."
Having a highly motivated Eleanor Beavin in the libero spot will go a long way in the efforts to win a seventh straight conference title.