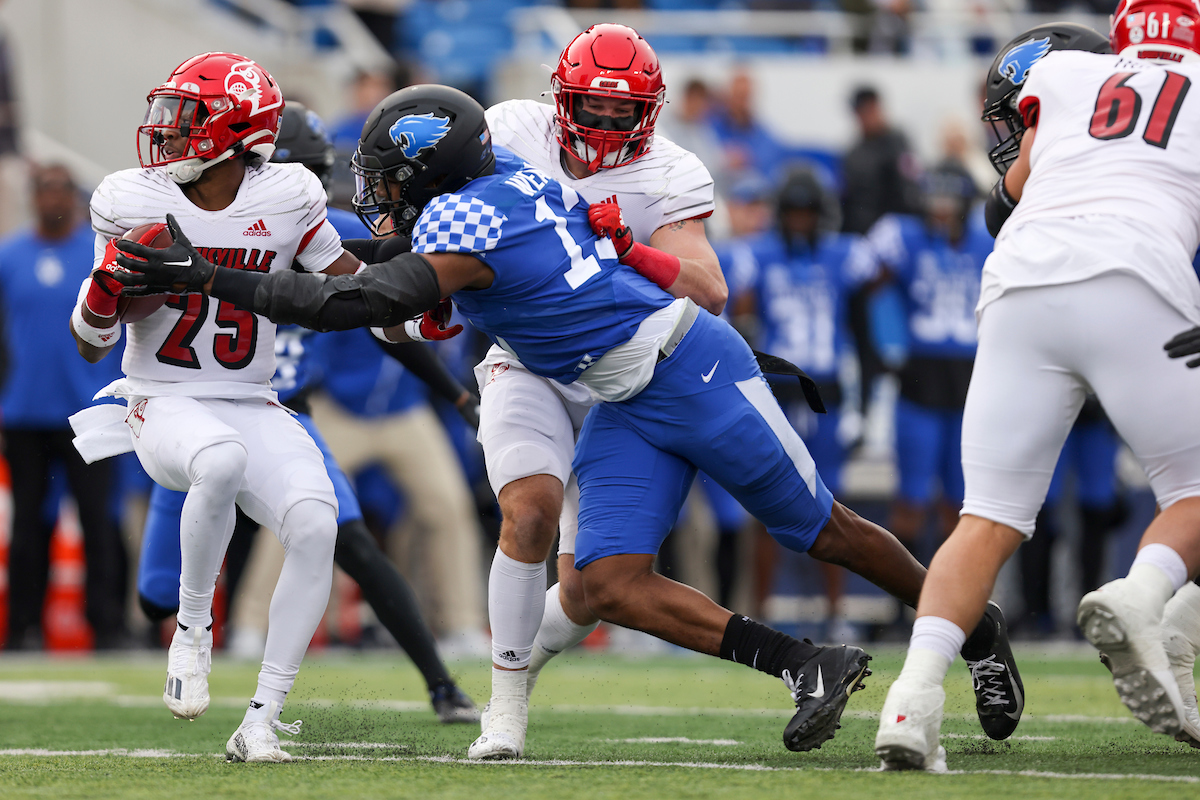 The Kentucky football defensive unit lost some key cogs from last season. But there are plenty of veterans returning for 2023, and those players will be counted on as the leaders on that side of the ball.
Middle linebacker D'Eryk Jackson returns after leading the team with 67 total tackles in 2022. Free safety Jordan Lovett, who was second on the team last season with 62 tackles, is also back. Linebacker Trevin Wallace, who had 54 tackles last year, is also back.
One of the biggest leaders on the defense will be senior JJ Weaver, who decided not to pursue the NFL in order to return to Kentucky. Octavious Oxendine is also back this season after notching 22 tackles last year. Weaver and Oxendine, like Jackson, Lovett and Wallace, will be counted on to be leaders on this year's defense.
Defensive coordinator Brad White likes what he has seen from those experienced players so far in fall camp.
"I love this group. I'm excited about this group," White said. "You come out every day, they like being around each other, they encourage each other."
White also knows how important it is to have experienced leaders within his unit. It's essentially like having coaches on the field.
"It's huge. It's huge when the older guys take charge because when they do, it shows you that they have assumed ownership," White said. "They don't just rely on the coaches to make all the corrections because at that point, they have passed along the ownership to the coaches (that means players think) 'I only worry about myself'."
The older players can help the younger players know what to expect, how to react in particular situations and how to handle everything that's thrown at them in the beginning. But the older players can also help each other, according to White.
"The old guys help correct old guys," White said. "Old guys have to correct young guys, then they ask good, quality questions of the coaching staff. Practice would be really hard and dull if the coaches were the only ones coaching."
With players like DeAndre Square, Jordan Wright, Jacquez Jones, Carrington Valentine, Keidron Smith and Tyrell Ajian gone from last year's team, it's time for a new set of leaders to step in. The group that includes Weaver, Oxendine, Jackson, Lovett and Wallace appears ready to take on that role, leading the younger defenders as well as themselves.