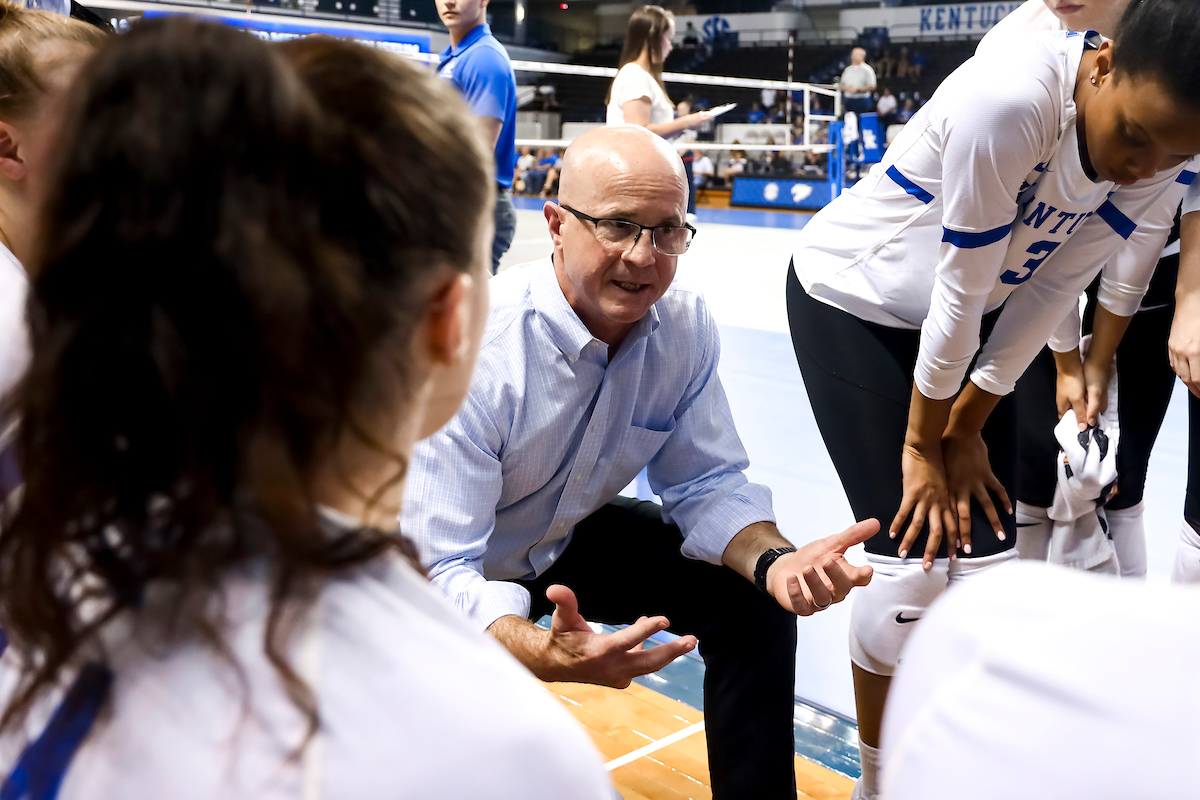 August 9, 2023 - 04:00 PM
84 Lumber Announced as Title Sponsor of UK/Pitt Volleyball Series
LEXINGTON, Ky. and PITTSBURGH – The Kentucky and Pittsburgh volleyball teams announced Wednesday they will both compete in the 84 Lumber Volleyball Classic this season, with the first match coming Sept. 1 inside Rupp Arena and the second match coming Sept. 3 at Pitt's Petersen Events Center.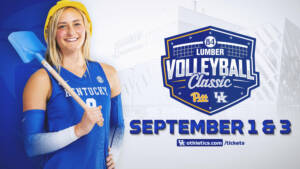 Kentucky has qualified for 18-straight NCAA Tournaments under the direction of head coach Craig Skinner, including a 2020 National Championship and National Semifinal appearance. The Wildcats have won six-straight Southeastern Conference championships dating back to 2018 and return three All-Americans for the 2023 season including setter Emma Grome, opposite Reagan Rutherford and middle blocker Azhani Tealer.
Pittsburgh enters 2023 coming off of back-to-back National Semifinal appearances in the NCAA Tournament and a 31-4 season a year ago. Head coach Dan Fisher is in his 11th year at the helm of the Panthers and has won four Atlantic Coast Conference championships, including as recently as 2022. Pitt returns two All-Americans in outside hitter Valeria Vasquez Gomez and setter/right side Rachel Fairbanks.
84 Lumber is serving as the title sponsor for the event that will be co-hosted by both schools with UK hosting the first match and Pitt hosting the second match. Both teams will be aiming to set program attendance marks in an effort to celebrate women's collegiate athletics.
Tickets for Sept. 1 in Rupp Arena
Single-match tickets for the 84 Lumber Volleyball Classic at Rupp Arena are on sale now at this link.
Fans can purchase a 2023 Kentucky Volleyball season ticket by accessing this link.
Tickets for Sept. 3 in the Petersen Events Center
Season tickets are on sale now and can be bought at this link. Single-match tickets for the Pitt vs. Kentucky match in the Petersen Events Center can be found here while a mini plan for both matches in the PEC is available at this link.
About 84 Lumber
Founded in 1956 and headquartered in Eighty Four, Pennsylvania, 84 Lumber Company is the nation's largest privately held supplier of building materials, manufactured components and industry-leading services for single and multi-family residences and commercial buildings. The company operates 310 facilities which include stores, component manufacturing plants, custom door shops and engineered wood product centers in 35 states.
84 Lumber also offers turnkey installation services for a variety of products, including framing, insulation, siding, windows, roofing, decking and drywall. A certified national women's business enterprise owned by Maggie Hardy, 84 Lumber was named one of America's Largest Private Companies by Forbes and also made the Inc. 5000 list of America's Fastest Growing Companies in 2022. For more information, visit 84lumber.com or join us at Facebook, Instagram or LinkedIn.
Kentucky Volleyball in Rupp Arena
UK Athletics announced earlier this spring that Rupp Arena at Central Bank Center will serve as the primary home venue for the Kentucky gymnastics, volleyball and women's basketball teams for the 2023-24 season while Memorial Coliseum undergoes an $82 million renovation.
For the latest on UK Volleyball, follow the Wildcats on Twitter and Instagram at @KentuckyVB.