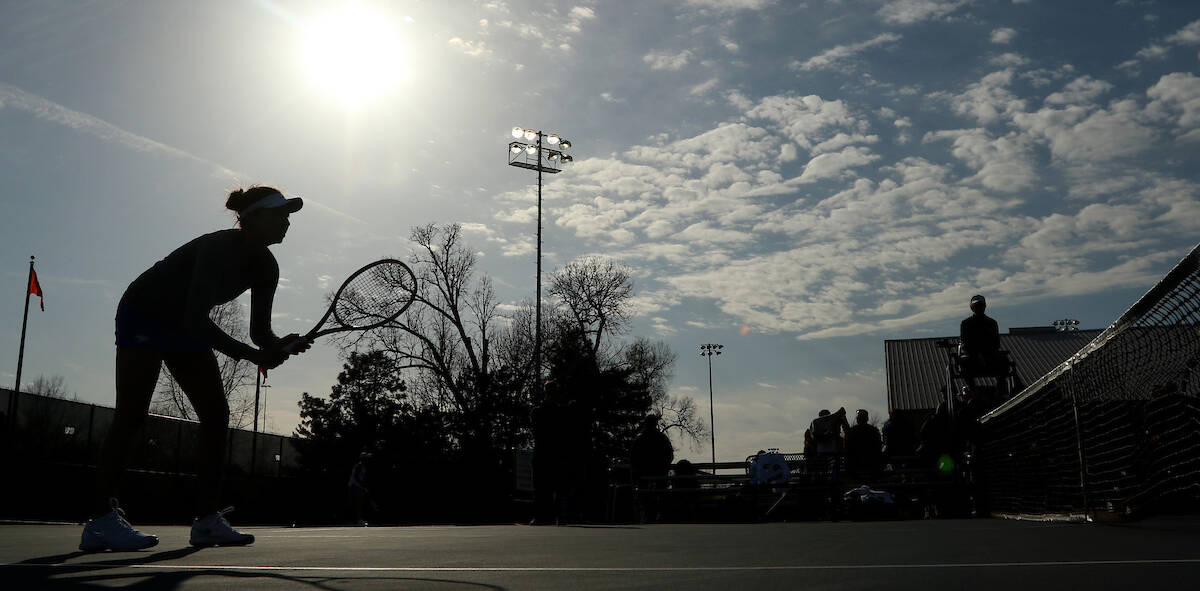 Women's Tennis Welcomes Garavito and Ward to Coaching Staff
LEXINGTON, Ky. – Kentucky women's tennis has added Diego Garavito and Stephen Ward as assistant coaches, head coach Shelley Jaudon announced Friday ahead of the upcoming 2023-24 season.
Garavito and Ward join Jaudon, who joined the Big Blue Nation in May, to lead the Wildcats.
"I am so excited to announce that Diego and Stephen are joining our Kentucky women's tennis staff as assistant coaches," Jaudon said. "The character they lead with and their experiences coaching at a high-level help make them a great fit to lead and develop our young ladies."
Diego Garavito
Garavito joins the Kentucky staff after serving as assistant coach of the Charlotte's women's tennis program. Joining the staff in 2019, Garavito played a large part in recruiting and creating a positive team culture. Garavito helped lead the program to its first-ever NCAA Tournament appearance in 2023 seeing the highest team ranking of No. 30, a program best. He also contributed to record-breaking No. 19 doubles and No. 43 singles rankings in the 2022-23 season. While on staff, Garavito saw 17 of his student-athletes named to the all-conference team, as well as the program's first conference final appearance.
In addition to his time as a 49er, he has spent time as a graduate assistant coach at Texas State and volunteer assistant at Duke University where he broke records and improved rankings with both programs. He has also served as a teaching professional at the Van Der Meer Tennis Academy in Hilton Head, S.C.
Garavito received his bachelor's degree in 2016 from Bethune Cookman University where he studied international business and administration. He also graduated with his master's in interdisciplinary studies focusing on organization and workforce from Texas State.
Stephen Ward
Ward comes to Lexington from Duke University where he has served as the volunteer assistant coach since November 2021. While on the Blue Devils staff, he helped lead the women's tennis program to an Atlantic Coast Conference (ACC) Championship in 2022 and a 23-5 overall record in 2023. Ward was also part of one team appearance at the NCAA Championships in 2022 and two individual appearances in 2023. He has also served as the founder and director of instruction at 5 Zone Tennis Academy in Durham, N.C.
In addition to coaching the Blue Devils, Ward has been a member of the North Carolina Tar Heels men's tennis staff, serving as a graduate assistant in the office of player development with the New York Rangers and the head of tennis instruction at the Hope Valley Country Club in Durham, N.C.
Ward, a former Division I captain for William and Mary, is no stranger to success both as a coach and student-athlete. Competing in the 2005 NCAA Men's Tennis National Championship tournament, he also played on the professional circuit for the Association of Tennis Professionals (ATP) and United States Tennis Association (UTSA). He received a bachelor's degree in finance from William and Mary and Master of Business Administration from Fordham University.
"I look forward to working alongside them as we share a vision of building Kentucky women's tennis into an elite program," expressed Jaudon.
For the latest on UK Women's Tennis, follow the Wildcats on Twitter and Instagram at @UKWomensTennis.