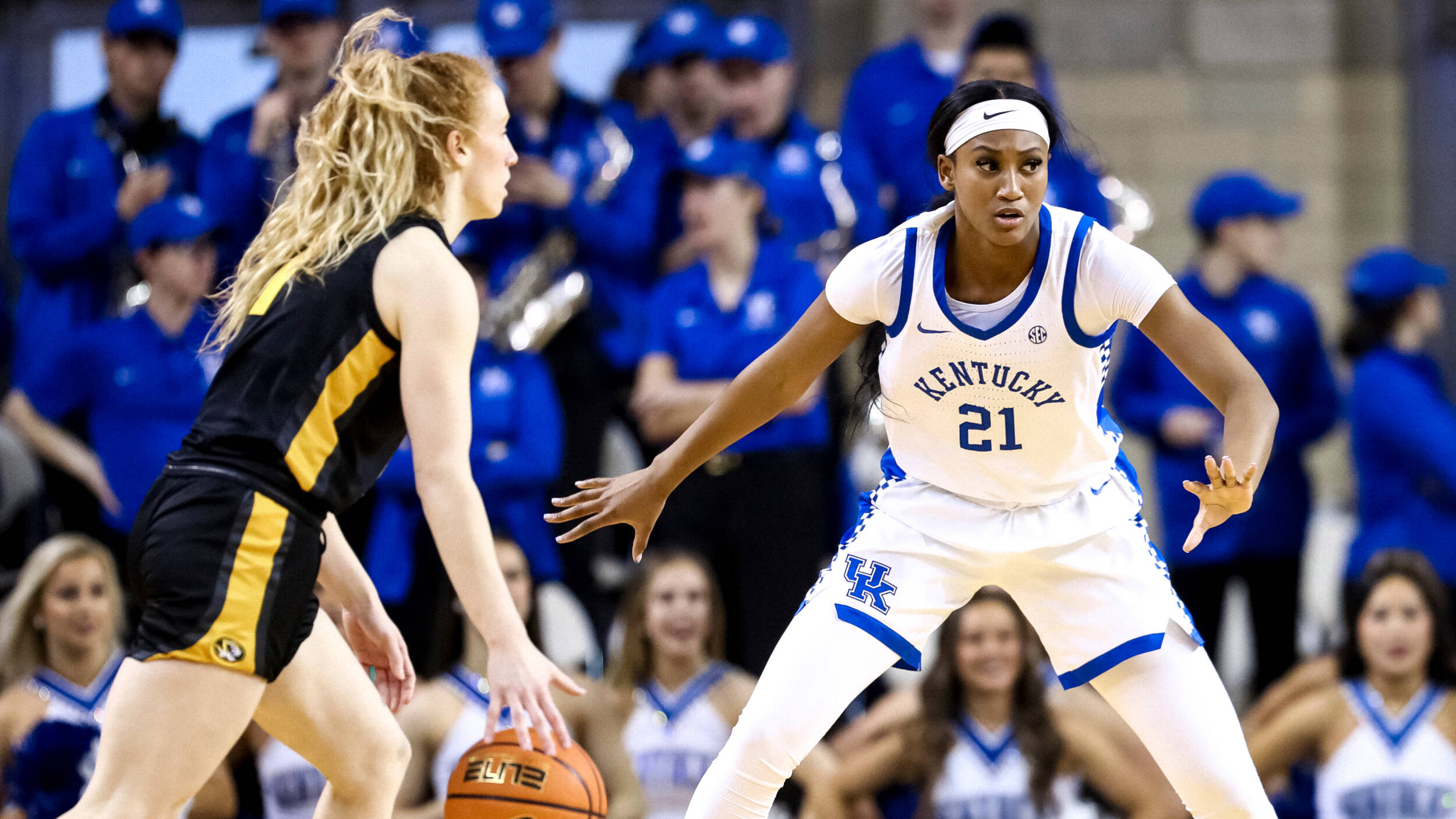 Nyah Leveretter Selected to NCAA Division I Women's Basketball Student-Athlete Engagement Group
LEXINGTON, Ky. – University of Kentucky women's basketball forward Nyah Leveretter has been appointed to the 2023-24 NCAA Division I Women's Basketball Student-Athlete Engagement Group.
The Wildcat's expectations as a member of the engagement group include helping to sustain and advance the NCAA's mission, traditions, values and reputation. Leveretter also will regularly participate in committee meetings and conference calls with fellow appointees and stakeholders in the association.
Leveretter, a Blythewood, South Carolina, native, played in 26 games and made 21 starts in 2022-23, before she sustained a torn ACL at Vanderbilt in late February that kept her out for the remainder of the season.
Despite her setback down the stretch, she still averaged 2.8 points per game and 4.2 rebounds per game during Southeastern Conference action. She also led UK in blocks in seven games during the season. The then-junior set numerous career highs in 2022-23, including 11 rebounds against Auburn on Jan. 26, eight points against Missouri on Jan. 29 and three assists against Georgia on Feb. 16.
In 2021-22, the Wildcat started nine games in Kentucky's 10 game-win streak en route to the 2022 SEC Tournament title, including each of the four games in the SEC Tournament.
Leveretter is pursuing a bachelor of arts degree in broadcast journalism, while she is a three-time SEC Academic Honor Roll member and was selected to the 2022-23 College Sport Communicators Academic All-District Team.
She has been named to numerous leadership positions and groups recently, including being named the 2023-24 Student-Athlete Advisory Committee (SAAC) Vice President and being selected to the 2022-23 SEC Men's and Women's Basketball Leadership Council and the 2022-23 Frank G. Ham Society of Character.
This summer, she is gaining valuable work experience interning for Nike, Inc. in New York City.
For more information on the Kentucky women's basketball team, visit UKathletics.com or follow @KentuckyWBB on Twitter, Instagram, and Facebook.