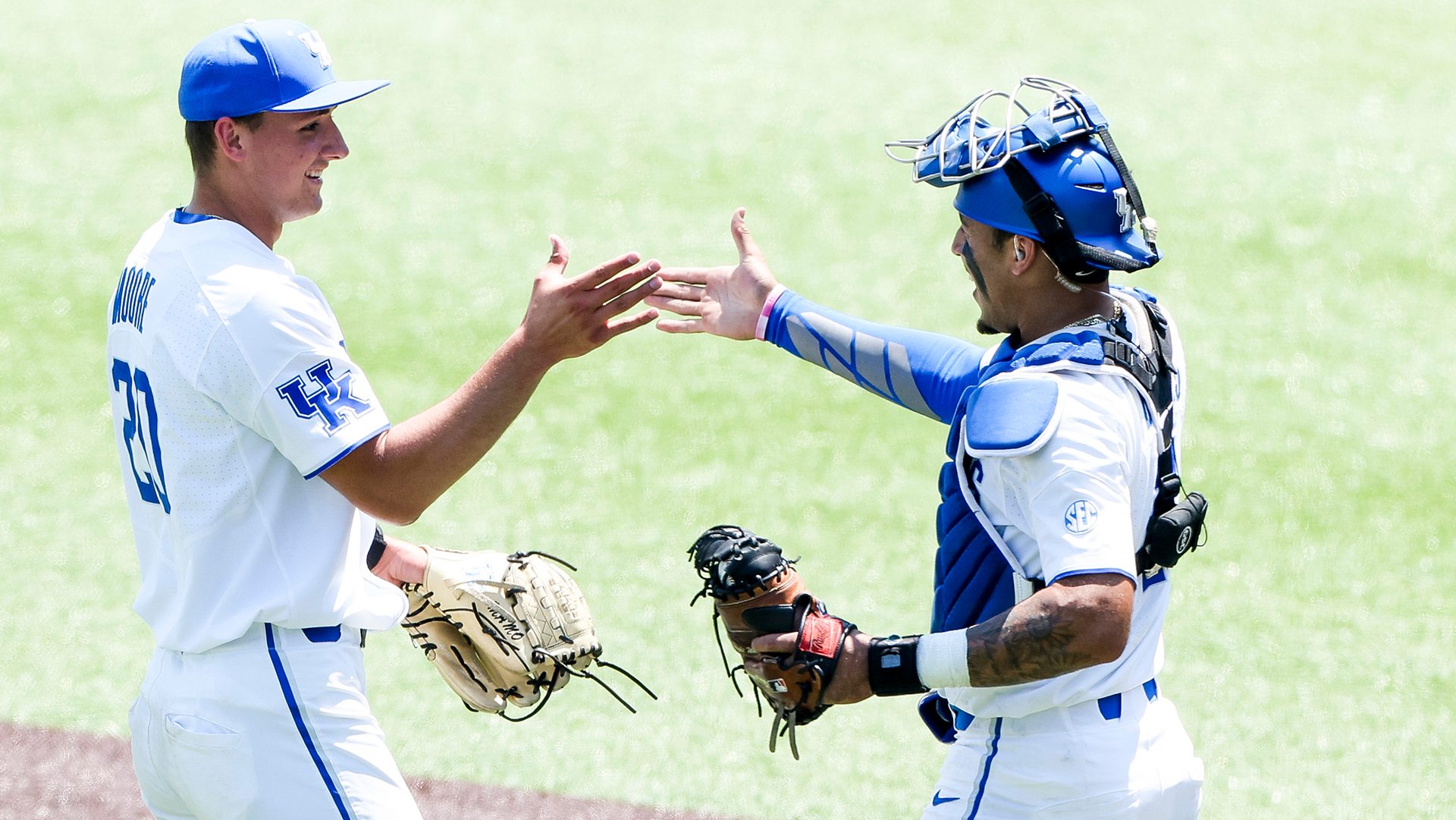 LEXINGTON, Ky. – A catcher who was the heart and soul of Kentucky's Super Regional run, a pitcher who didn't allow a run in the postseason and a Gold Glove finalist at shortstop all will return to Kentucky for the 2024 season, the trio announced.
Devin Burkes, who had a breakout campaign in his first full season as UK's starting catcher, will bring his infectious smile and undeniable personality back to a locker room dreaming of a run to the College World Series. The Lexington Regional's Most Outstanding Player batted .291 in 223 at bats with 65 runs, 18 doubles, nine home runs, 53 RBI, nine stolen bases and a .925 OPS. He also was named a co-National Player of the Week and flashed his immense receiving skills and leadership in helping a guide a pitching staff that registered its most shutouts in school history.
Grant Smith did the unthinkable and matched Ryan Ritter's Gold Glove defense at shortstop as UK led the nation in fielding percentage. He batted .281 in starting all 61 games with 37 runs, eight doubles, eight home runs, 30 RBI and an SEC-leading 11 sacrifices (which tied with teammate Jase Felker).
Mason Moore exploded into the national consciousness with a dream postseason where he spun 10 scoreless innings in two tight regional victories, including closing out the championship game. He added 4.1 more scoreless innings in the Super Regional versus high-powered and eventual national champion LSU. He had the second-lowest earned run average (1.80) in the coach Nick Mingione era for pitchers with at least 30 innings and owns the 3rd-lowest hits allowed/9 innings in school history (5.03/9).
All were eligible for the Major League Baseball Draft and had professional opportunities.