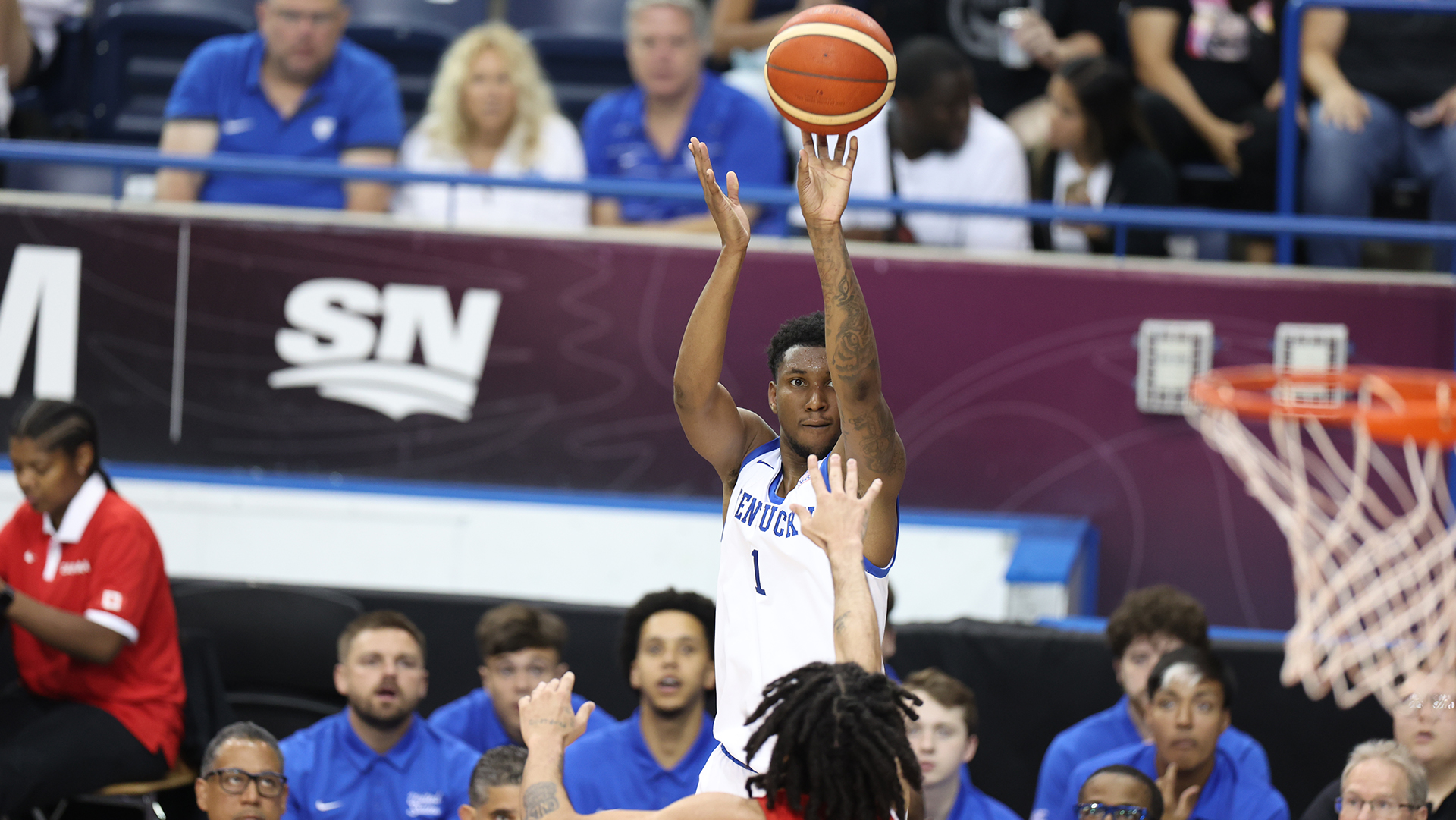 Golden! Cats Top Canada to Win 2023 GLOBL Jam
Kentucky head coach John Calipari was not sure how his young team would fare in the 2023 GLOBL Jam in Toronto. Turns out, the UK head coach didn't need to worry.
UK completed its dominant run in Toronto on Sunday night, topping homestanding Team Canada 89-72 to claim the gold medal in the second year of the event. Kentucky won all four of its games in this year's GLOBL Jam by an average of 15 points per contest.
Freshman Justin Edwards led Kentucky in scoring in Sunday's gold medal game, pouring in 23 points and grabbing seven rebounds. Tre Mitchell had 18 points and 11 rebounds for the Cats and tournament MVP Antonio Reeves also scored 18 for Kentucky. Another freshman, D.J. Wagner, had 13 points and six assists for Kentucky.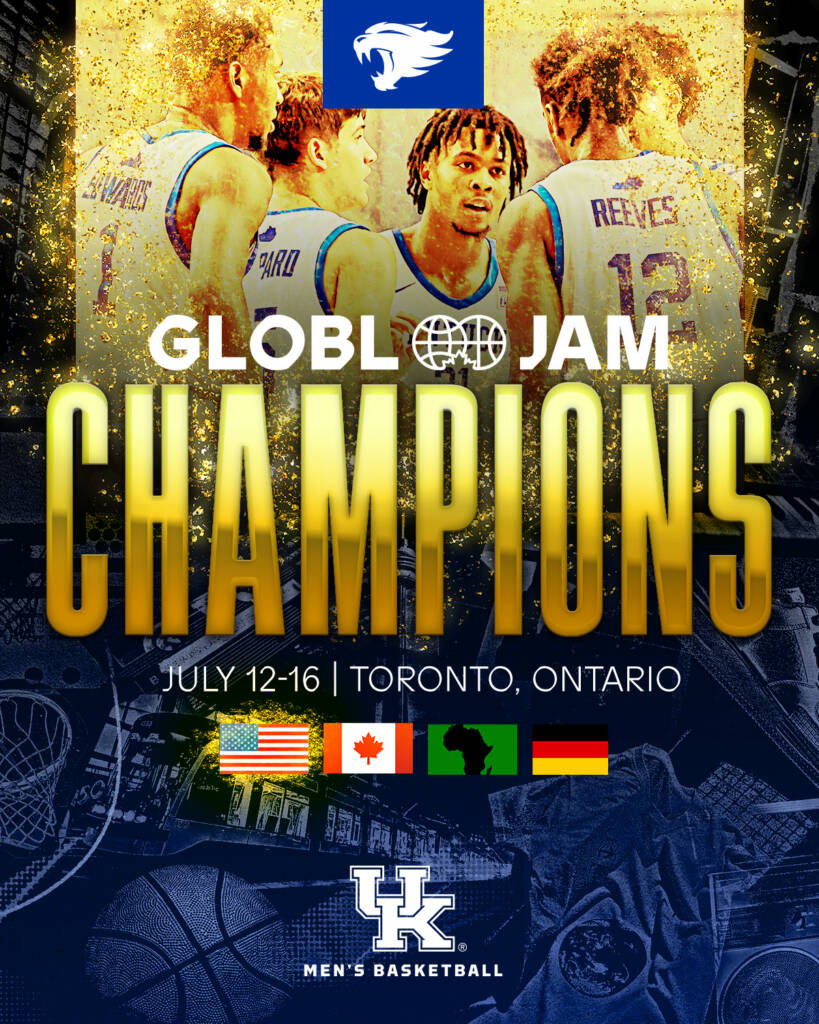 Canada got on the board first before Tre Mitchell hit a three to give UK a 3-2 lead. From there, the teams would be tied at five and seven early on. But Kentucky would go on a 6-0 run, including another Mitchell three, to lead 13-7 with 5:19 left in the quarter.
Team Canada would get within four, 13-9, before Kentucky went on a 12-2 run to grab a double-digit lead, 25-11. Edwards had eight points during the Wildcats' run, scoring from close range, long range and the free throw line. The Cats would lead 25-14 after one period of play.
In the second quarter, Team Canada rallied, mounting a 10-4 stretch to get within five, 29-24, with 7:15 in the first half. Kentucky would answer with threes from Reeves and Edwards, as well as a driving basket from Reeves, to lead 37-27.
The Cats would lead 39-29 before Canada reeled off five straight points to cut the lead in half. The Canadians would trail 41-36 inside the final minute of the first half before Reed Sheppard sparked a Kentucky run. First, Sheppard drove the lane for a dunk to put UK up by seven. On the ensuing possession, Sheppard knocked the ball away from Canada's Kellen Tynes and Edwards came up with the ball, then drove in for a layup to give UK a 45-36 lead.
However, Canada scored the final three points of the half, cutting the UK lead to 45-39 at the half. Edwards led Kentucky with 17 points in the first half.
Team Canada scored first in the third period, getting within four, 45-41. However, Kentucky responded with a 9-3 run, with five points from Wagner, to lead 54-44 with 7:00 left in the third.
Several times in the period, it appeared that Team Canada was making a run at Kentucky. But every time the Canadians got closer, the Cats had an answer. And late in the period, the Cats mounted a run that proved to be decisive. It was a 14-1 run that turned a six-point lead into a 72-53 lead at the end of three quarters. Rob Dillingham scored the final six points in the UK run.
In the fourth period, Kentucky would build its lead to 20 before seeing Team Canada score six in a row to get within 14 points, 79-65, with 4:21 to play. But UK scored eight of the next 10 points to squash the run.