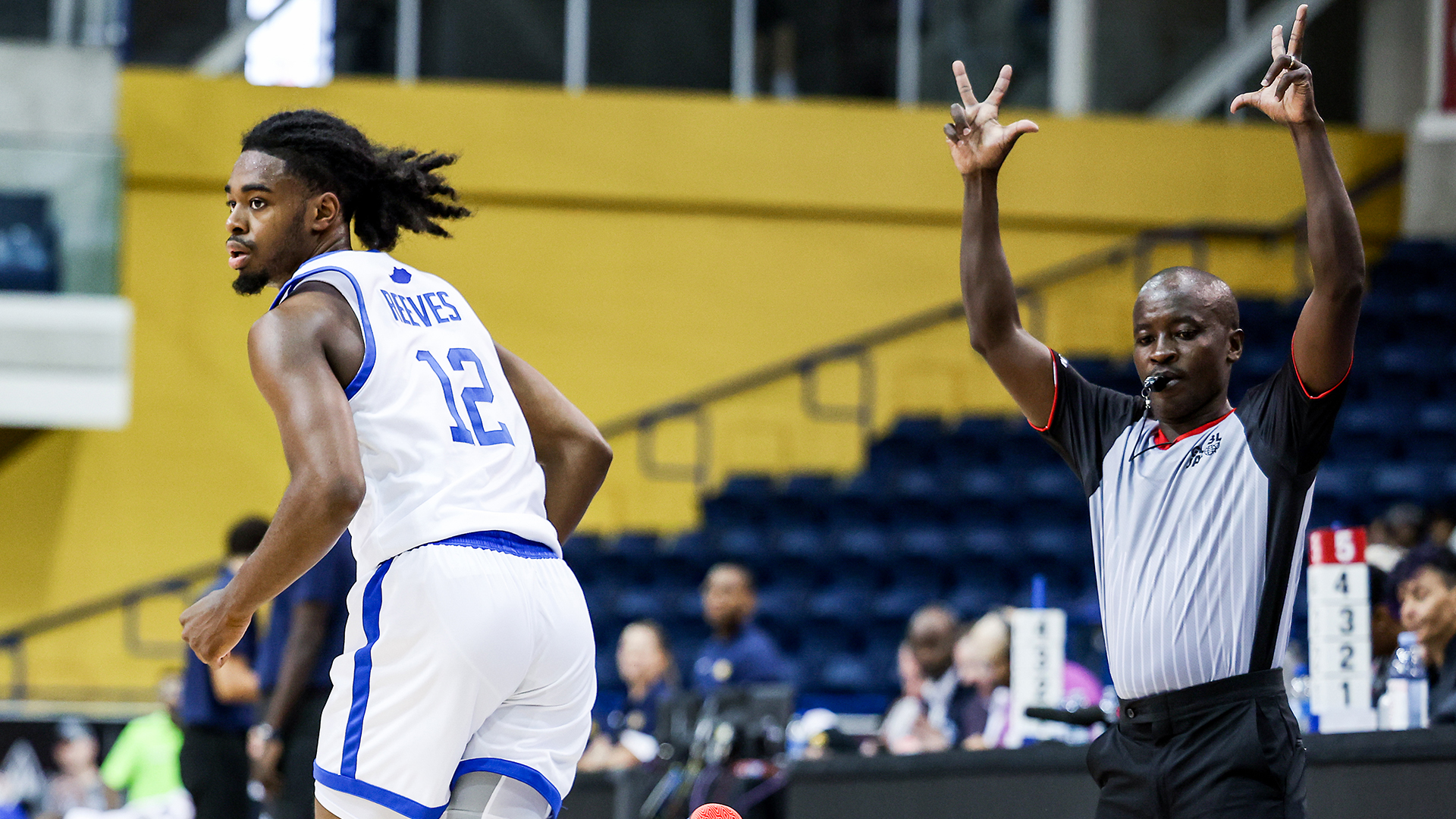 Kentucky Holds Off Team Africa on Saturday in GLOBL Jam
The Kentucky men's basketball team had its highest offensive output so far in the 2023 GLOBL Jam on Saturday and the Cats needed every point.
Team Africa provided stiff opposition, but Kentucky won 104-92 to move to 3-0 in pool play in the event in Toronto.
Antonio Reeves again led the Cats in scoring, this time with a game-high 27 points. Reed Sheppard and D.J. Wagner each had 18 points for Kentucky, while Justin Edwards scored 15 and Tre Mitchell 12. Mitchell added eight rebounds and seven assists.
Kentucky made 39 of 78 from the field, including 14 of 35 from behind the arc. However, Team Africa was able to stay in the game by making 23 of 28 at the free throw line.
UK took control of the game early, starting with a 10-2 run. Edwards had six points, including a three, in the opening minutes. Team Africa would score the next six to get within two, 10-8. But Kentucky fought back with a 10-3 run, including seven in a row, to lead 20-11.
Kentucky would close the quarter on an 8-2 run, including a late three from Sheppard, to lead 28-17 after 10 minutes of play. Edwards had nine points for the Cats in the first stanza.
Team Africa scored the first four points of the second period before Kentucky scored six in a row to lead 34-21. From there, the teams played fairly even until the final three minutes of the period. That's when Kentucky, and Reeves, got hot and took a commanding lead.
Reeves hit a pair of threes in the midst of a 10-4 lead that extended the UK lead to 56-38 with less than a minute to play in the half. The Cats would hold a 59-41 lead at the break. Reeves led all scorers with 18 points in the first half, including 15 in the second quarter.
Kentucky extended its lead to 20 on a Wagner layup in the third quarter. But Team Africa answered by scoring the next six points, and 10 of the next 12, to cut the UK lead to 63-51. Team Africa would get within 10 before Mitchell hit a pair of threes and a layup in an 8-2 stretch that gave UK a 73-57 advantage.
Sheppard scored five late points in the period and UK took a 78-65 lead into the final period.
Reeves hit a three early in the fourth period to extend the lead to 81-65 before Team Africa scored seven in a row to get within nine. Eventually, Team Africa would get within six, 87-81, with 5:21 to play.
Kentucky would get an Edwards layup and a pair of Sheppard free throws to re-establish a double-digit advantage, 91-81. Wagner followed with a driving layup and Reeves drilled a right-wing three, capping a 9-0 run that gave the Cats a 96-81 lead with 2:46 remaining.
After going undefeated in pool play, Kentucky will play for the gold medal on Sunday night, facing the winner of the Team Canada-Team Germany game that will be played on Saturday night. Sunday's game is set for an 8 p.m. ET tip and can get seen on CBS Sports Network.