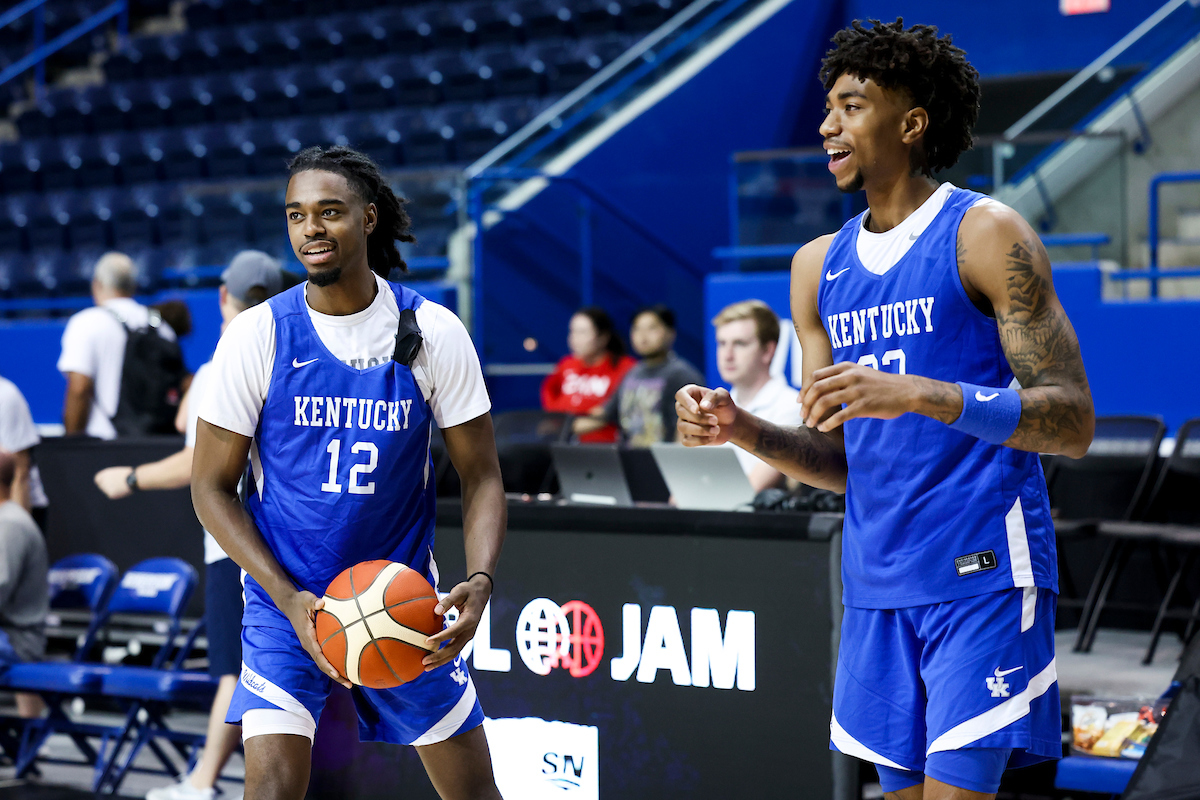 Kentucky Begins Play in GLOBL Jam on Wednesday
The Kentucky men's basketball team treks north to Canada this week to participate in the GLOBL Jam. The Cats will represent the United States in the four-team event, which begins on Wednesday in Toronto.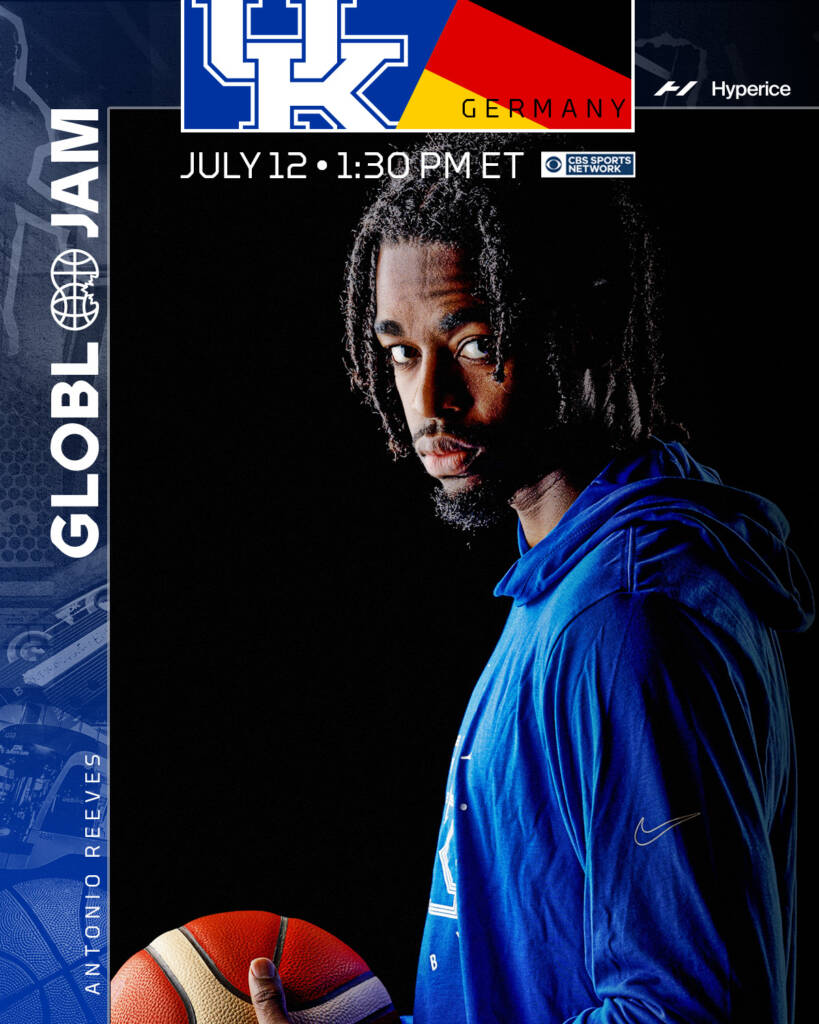 It will be a new-look Kentucky team that takes the floor this week. The Cats have added a number of pieces to the roster in recent weeks, and now head coach John Calipari will take his team into battle against teams from Germany, Canada and Africa in the GLOBL Jam.
Calipari knows that this week's international trip will be different from those in past years.
"This isn't me taking a team to the Bahamas, putting the other teams together, knowing we're winning by 30, we're team building," Calipari said. "These are 23-year-old teams. Which, in Europe, means they are professionals. And they're teams that have been together. Last year (in this event), Baylor went 1-4."
It's also different, and special, for another reason.
"We've got USA on our backs," Calipari said of the Cats representing the United States. "I've never coached in the summer but this may be one that I do because of USA."
Kentucky, or Team USA, opens play on Wednesday at 1:30 p.m. ET against Germany inside the Mattamy Athletic Centre. On Thursday, Team USA takes on host Canada at 8 p.m. ET. Then on Saturday, Team USA faces a team from Africa at 1:30 p.m. ET.
On Sunday, Team USA will play in either the gold medal game at 8 p.m. ET, or the bronze medal game at 1:30 p.m. ET.
CBS Sports Network will have live coverage on Wednesday and Saturday, with a tape-delayed broadcast on Thursday. If Team USA makes the gold medal game, CBS Sports Network will have a live broadcast on Sunday.
What can this event do to help Kentucky for the 2023-24 season? Sophomore Ugonna Onyenso answered that inquiry.
"This tournament is preparing us for next season," Onyenso said. "So, that's a glimpse of what we're going to look like next season. Seeing how team chemistry is going to work for this team, seeing how we're going to play as one, I'm looking forward to that."
Freshman Reed Sheppard thinks that the camaraderie developed on this trip will be beneficial to the Cats moving forward.
"I think it's a big moment that we can just grow together as a team and become closer off the court," Sheppard said. "We've been able to have some practices this summer and that's been awesome, being able to build chemistry and build relationships. And we're going to Canada, that's really, really cool. We're going to be able to hang out outside of basketball and we're going to be able to go do some pretty cool things. It will be really special."
As for how the Cats/Team USA will do, that remains to be seen. Calipari knows that the record may not be great in this event, but if it's beneficial long-term, it will be worth the trip.
"There's a chance we go 0-4," Calipari said. "Did we learn? Did we get better? Do we all walk away and say, I'm loving this. We're going to be fine because we're playing against those older teams."
Transfer forward Tre Mitchell echoed Calipari's sentiment. When asked about what a successful trip to Canada would look like, Mitchell looked at the long term.
"Us getting better as a team," Mitchell said. "To me, it's not necessarily about the record we leave there with. It's about what we learn about ourselves and about this young team and where we can improve."
The Cats are still getting to know each other both on and off the court. This week's trip to Toronto should boost those efforts and, hopefully, give Kentucky an opportunity to learn while having an international experience.