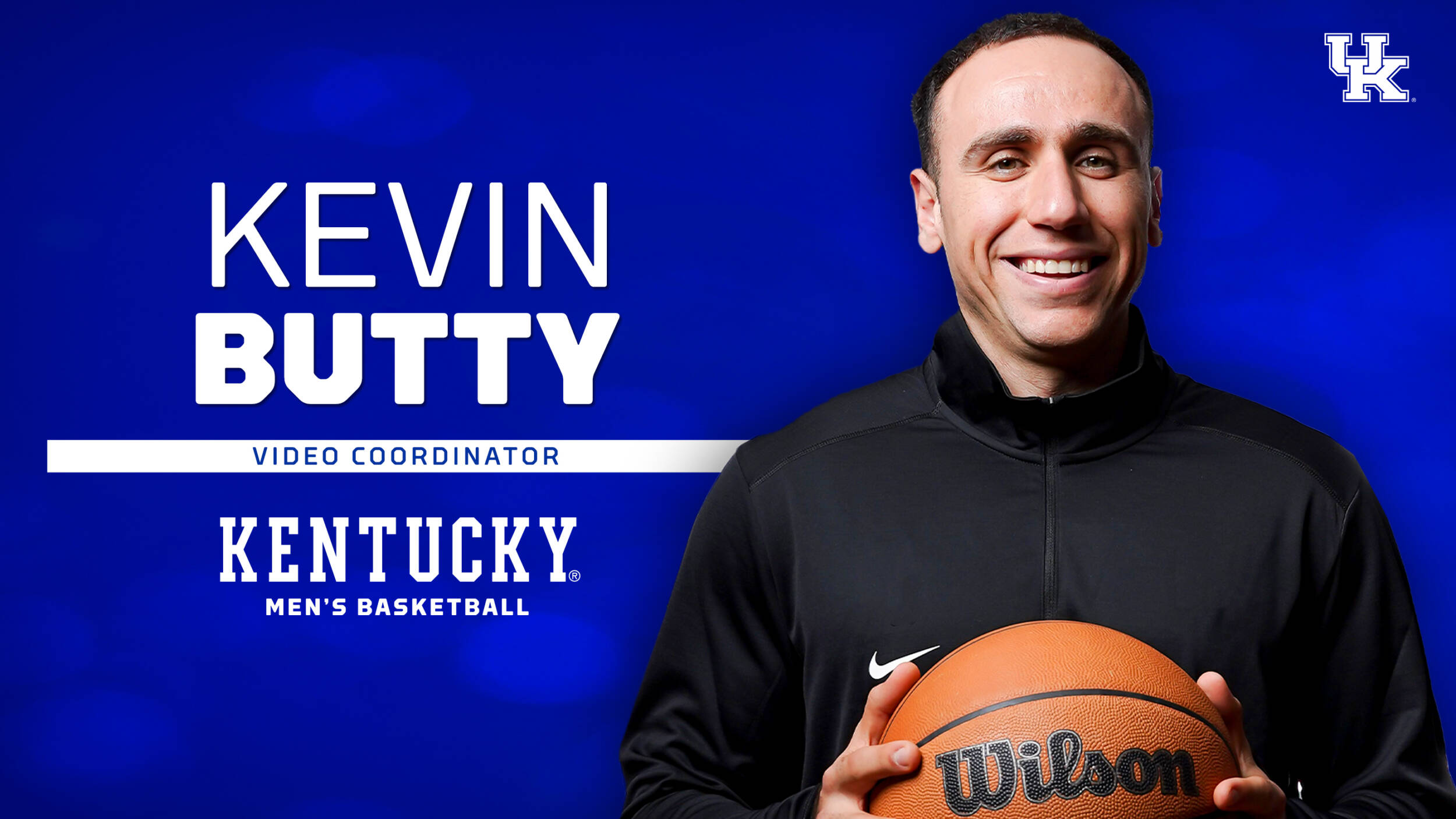 Kevin Butty Named Men's Basketball Video Coordinator
LEXINGTON, Ky. – The Kentucky men's basketball team has added Kevin Butty to its staff as the team's video coordinator. Butty will join the Wildcats after stints with the Rio Grande Valley Vipers, Los Angeles Lakers and San Diego State.
"Kevin comes to us highly recommended as an up-and-comer in this business," UK head coach John Calipari said. "His background with San Diego State, the Lakers and Rockets organizations brings a great point of view. He has all of the skills to advance our video scouting and player development through video. I'm excited about what he brings to help elevate that area of our program."
Butty (pronounced like 'buddy') spent the last season with the Rio Grande Valley Vipers in the NBA G League as a video coordinator and also as a member of the player development staff. Butty was the lead scout for all opponents, while also contributing video analysis and assisting in player development.
"I'm extremely grateful to be joining the Kentucky basketball program and working under a Hall of Fame coach in Coach Calipari," Butty said. "Coach Cal is one of the most respected coaches in all of basketball and it will be an honor to assist him on an everyday basis. I'm excited to join the prestigious Kentucky family and get to work."
Prior to his time in the G League, Butty was a coaching associate with the Los Angeles Lakers for one season. Butty was involved in all areas of scouting for the Lakers, as well as assisting with on-court development.
As a two-year graduate assistant with San Diego State's men's basketball team, Butty served as a member of the coaching staff and focused primarily on on-court player development which included working with Jalen McDaniels and All-American Malachi Flynn who were both NBA Draft selections. San Diego State concluded the 2019-20 year ranking No. 4 in the country with a 30-2 overall record.
Butty is a two-time graduate of San Diego State. He earned a master's degree in liberal arts and sciences in 2021 and a bachelor's degree in interdisciplinary studies in 2019.
For the latest on the Kentucky men's basketball team, follow @KentuckyMBB on Twitter, Facebook, Instagram and TikTok, and on the web at UKathletics.com.