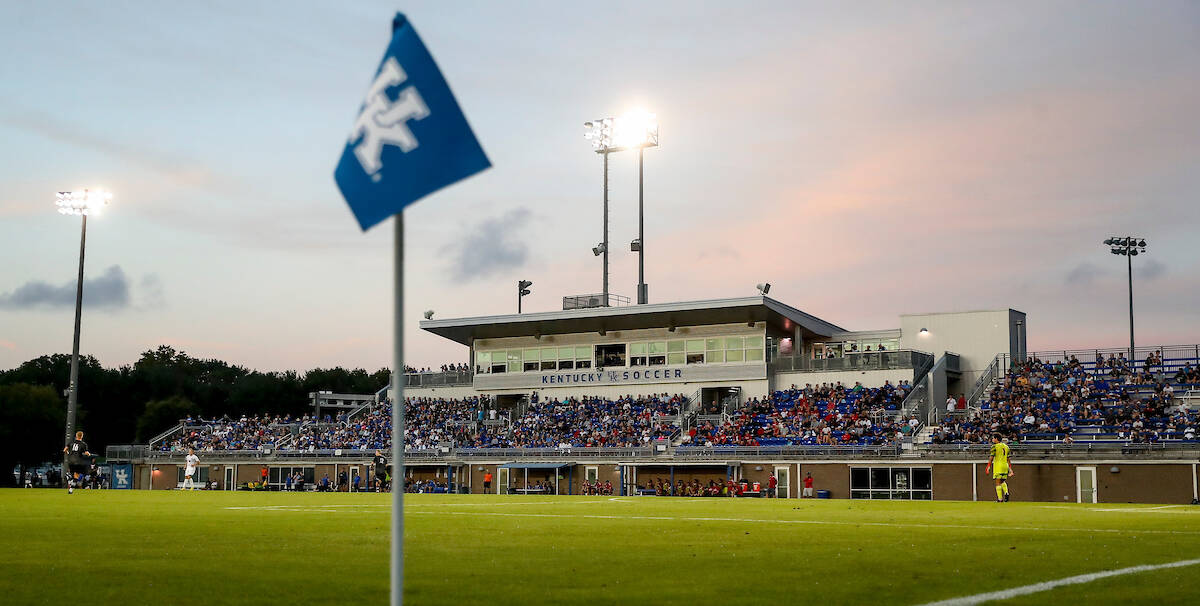 Kentucky Men's Soccer Announces 2023 Match Schedule
LEXINGTON, Ky. – Kentucky men's soccer head coach Johan Cedergren announced the program's 2023 fall schedule Monday, revealing dates, scheduled times and locations. The slate includes two exhibition contests, seven non-conference matchups and a 10-match Sun Belt Conference fixture list.
Following one home exhibition against Southern Indiana (Aug. 13) and one exhibition on the road at Northern Kentucky (Aug. 19), the Cats will open the regular season schedule at The Wendell and Vickie Bell Soccer Complex vs. Florida Golf Coast on Aug. 24. The opening homestand will continue against East Tennessee State on Aug. 28.
UK will then take its first road trip of the match slate against Big Ten opponent Wisconsin-Madison in Madison, Wisc. on Sept. 1 before returning to the state of Kentucky to face in-state foe Louisville on Sept. 5 in the Derby City.
The Cats will return to Lexington to take on Lipscomb on Sept. 8 before beginning conference play with South Carolina (Sept. 15). Kentucky's non-conference road stint will end with a match against Ohio State, Sept. 19.
The Wildcats will continue their conference competition with Sun Belt matches on the road at Old Dominion (Sept. 24), Coastal Carolina (Oct. 7), Marshall (Oct. 22) and Georgia Southern (Oct. 31).
At The Bell, the Cats will host new Sun Belt opponent Central Florida (Sept. 29) with the remainder of the homestand featuring Big Ten foe Indiana (Oct. 3), James Madison (Oct. 13), Georgia State (Oct. 18) and West Virginia (Oct. 27).
The Sun Belt Conference Tournament will begin Nov. 15 with the location to be announced at the conclusion of the regular season schedule.
In total, the Wildcats will play 10 matches at the Wendell and Vickie Bell Soccer Complex. Television assignments and ticket information for the 2023 season will be announced at a later date.
For the latest on Kentucky Men's Soccer, follow @UKMensSoccer on Twitter, Facebook and Instagram, as well as on the web at UKAthletics.com.