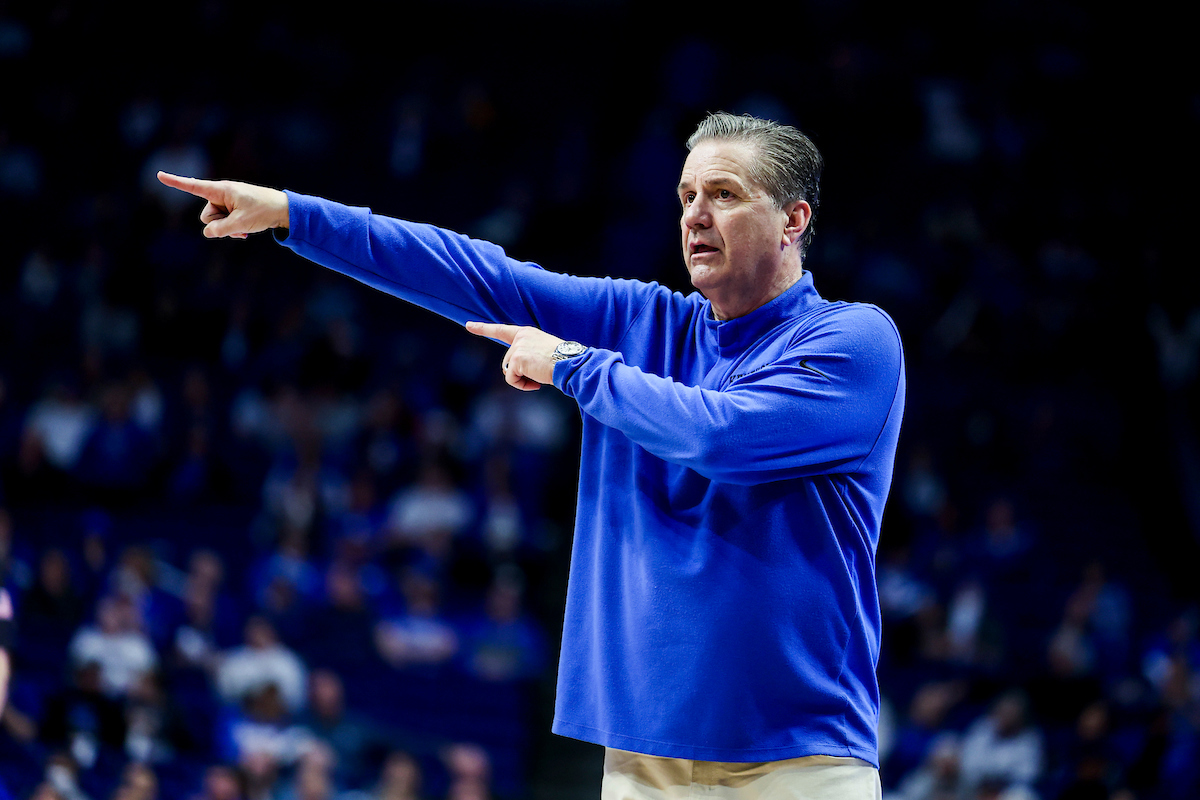 Calipari Looking Forward to Coaching Another Talented Group
A couple of weeks ago, the Kentucky basketball roster was made up of only seven players who figured to see significant playing time this season. There was a sense of panic among UK fans and in the media about whether the Cats could fill other spots.
But the guy who assembles the UK roster – head coach John Calipari – was never worried. Calipari knew that his team was in a solid position, despite everything that seemed to be working against the Cats.
Even with just seven players, Kentucky was in a good spot due to having the nation's number one recruiting class. Aaron Bradshaw, Rob Dillingham, Justin Edwards, Reed Sheppard and DJ Wagner make up Calipari's latest recruiting haul.
About two weeks ago, additional pieces began falling into place. Calipari signed forward Jordan Burkes and guard Joey Hart, adding to the already impressive freshman class. Then, shooting guard Antonio Reeves announced that he would return to Kentucky for a final season. This week, forward Tre Mitchell transferred from West Virginia to Kentucky.
In a matter of two weeks, the Cats went from young and talented to deep with experience. Calipari was never worried.
"We were always in a strong position," Calipari said. "I was never panicked about anything. Where we are, I'm happy about."
Cal knows that what happened early this summer is likely to become the rule rather than the exception in today's college basketball world, due to the transfer portal.
"This is all different than we've ever dealt with in the past," Calipari said.
Now that he has his team together, for the most part, Calipari is seeing how this group compliments each other. The UK head coach may not know that just yet, but he does like the makeup of his team.
"We've got veterans. The best teams I've coached had really good young players and some veterans," Calipari said. "Those veterans weren't older veterans, sometimes they were sophomores and juniors. But they were veterans in that they played college basketball."
The returns of Reeves seems to be one of the best things to happen for the Cats this offseason.
"Antonio doesn't look like the same guy," Calipari said. "You know why? There's no anxiety. He knows what this is. He talks more. That's a second year here."
While most of the Cats are working out together, Bradshaw has been away from the team after having foot surgery. Calipari would love to have the athletic big man practicing with his teammates, but he also found a silver lining in Bradshaw's absence.
"It would be good to have him but without him, we get to see some other guys," Calipari said. "Now, what if we have to put him at four? What if we want to put him at five? What if we want to go smaller? What if we want to go bigger? How we play kind of comes down to who we're playing."
The Cats are in full practice mode as they prepare to participate in the GLOBL Jam in Toronto July 12-16. There, UK will represent the United States and will face teams from Germany, Canada and Africa. Cal and the Cats look forward to the challenge, especially with a roster that is much better than it was just a couple of weeks ago.