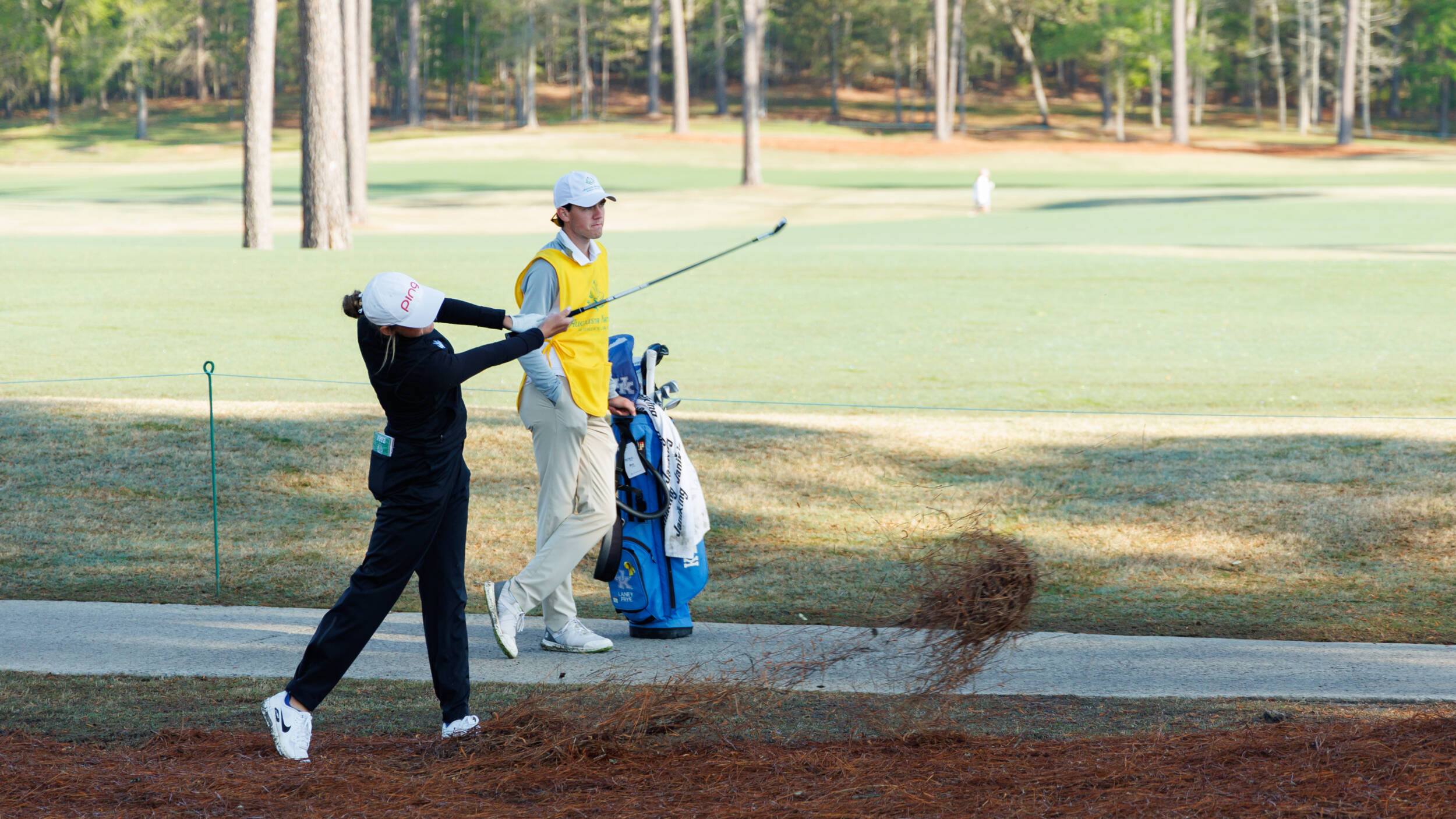 Laney Frye Punches Ticket to 2023 U.S. Women's Amateur
LEXINGTON, Ky. – For the third straight summer, Laney Frye has punched her ticket to the U.S. Women's Amateur. The Wildcat tied for first place at a qualifier at the Chagrin Vallen Country Club in Chagrin Falls, Ohio, on Thursday after recording a 4-under-par 68 to share medalist honors with Wake Forest's Brooke Rivers.
The 2023 U.S. Women's Amateur will be held at Bel-Air Country Club in Los Angeles, California, from August 7-13.
Just last summer, Frye topped the leaderboard through 36 holes of stroke play at the 2022 U.S. Women's Amateur.
The Lexington, Kentucky, native put together two straight rounds of 68 (-5) to tie with two others for medalist honors at the esteemed tournament, while the trio also advanced to match play. In the round of 64, Frye defeated her opponent, 1up, before dropping in the round of 32.
The Wildcat is arguably playing at the top of her game, coming off a school-record 70.9 stroke average through 30 rounds of competitive golf in 2022-23. She also set school records for single-season, par-or-better rounds (20), career par-or-better rounds (47) and the low 18-hole round (63) last season.
For her accomplishments, alongside her 4.0 grade-point average in business, she has recently been named to the Women's Golf Coaches Association All-America Second Team, Golfweek All-America Third Team, College Sports Communicators Academic All-America First Team and the All-Southeastern Conference Second Team.
For the latest on the Kentucky women's golf team, follow the team on Twitter, Facebook, and Instagram, as well as on the web at UKathletics.com.