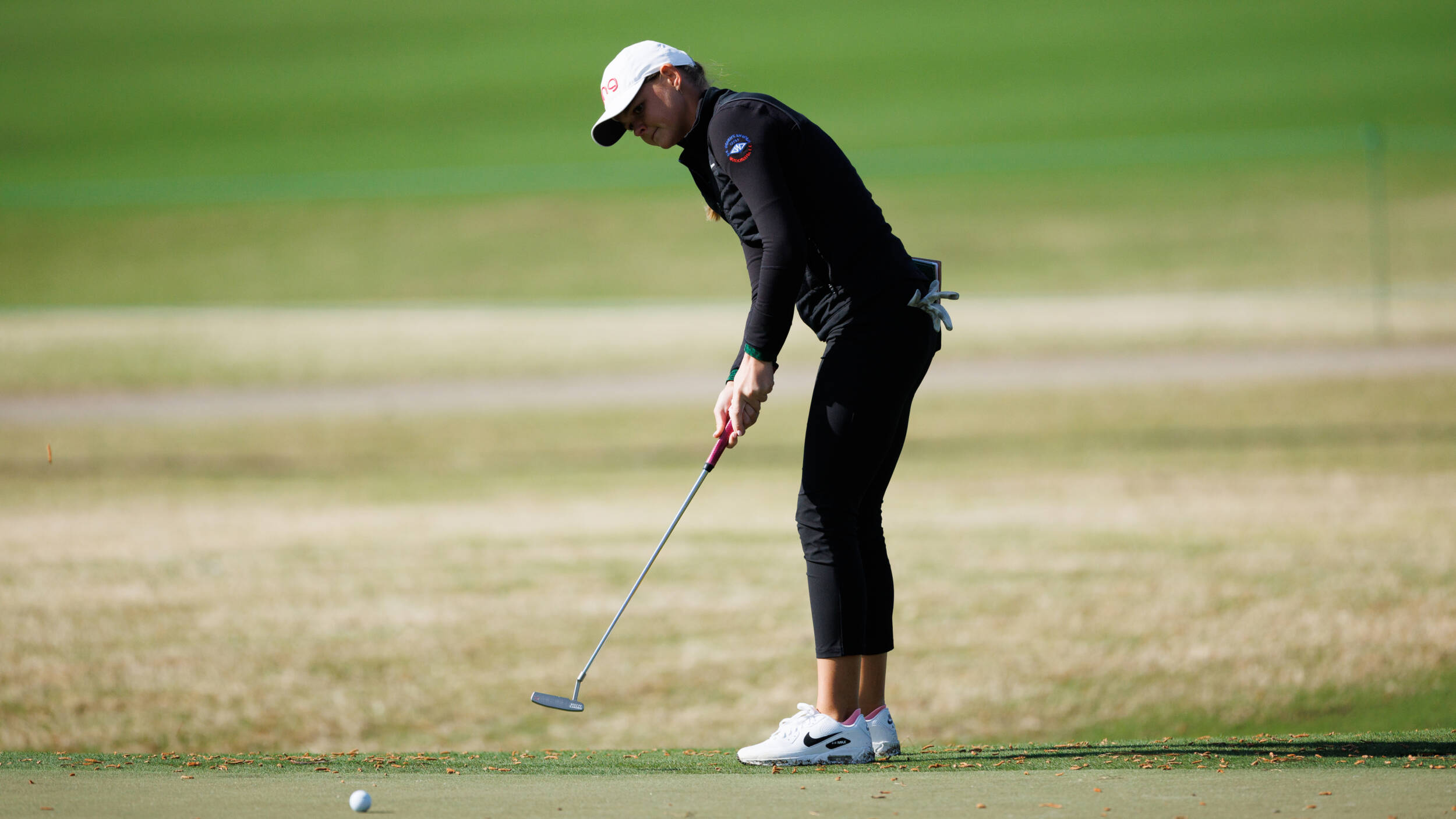 Laney Frye Chosen to 2023 CSC Academic All-America First Team
LEXINGTON, Ky. – Laney Frye, a University of Kentucky senior golfer, has been named to the College Sports Communicators (CSC) Academic All-America First Team, it was announced by CSC on Thursday.
Frye, a rising senior from Lexington, Kentucky, has a 4.0 grade-point average in business, while she has been named to every Southeastern Conference Academic Honor Roll and Dean's List in her college career. In addition to her Academic All-America First Team selection, she was recently named to the Women's Golf Coaches Association All-America Second Team and the Golfweek All-America Third Team.
She broke four individual school records in 2022-23, including the single-season scoring average (70.9), single-season, par-or-better rounds (20), career par-or-better rounds (47) and the low 18-hole round (63). She also helped UK set numerous team records this season, while contributing to two team titles.
The Wildcat made 10 starts this season, playing 30 competitive rounds for the UK lineup. While 20 of her 30 rounds were par-or-better, 11 of her 30 rounds were in the 60s. That includes three rounds of 67, which was her previous career best, before she capped the season with a school-record, bogey-free 63 in the final round at the NCAA Pullman Regional on May 10.
In fact, her 63 down the stretch helped her dip into the top 10 on the individual leaderboard, giving her a team-lead seven top-10 finishes on the season.
Before that, Frye finished T6 at the 2023 Southeastern Conference Championship, which marked the program's best individual finish at the tournament in more than a decade. There, she had the third-most birdies of any player in the field.
Her sharp shooting this season has helped her claim three of the best tournament totals in her college career, including two 206 (-10) scorecards, one of which helped her team win its first tournament title of the season at the Illini Women's Invitational, her 207 (-9) at the UCF Challenge and her 210 (-6) to help her team win its second tournament title of the season at the Ruth's Chris Tar Heel Invitational.
The Wildcat was named to the All-SEC Second Team, her second All-SEC designation in her career. Frye also was invited to compete at the 2023 Augusta National Women's Amateur, earning a spot as one of the top 30 amateurs in the U.S. Moreover, she received the team's low stroke average award and the most improved award at its annual banquet.
For the latest on the Kentucky women's golf team, follow the team on Twitter, Facebook, and Instagram, as well as on the web at UKathletics.com.