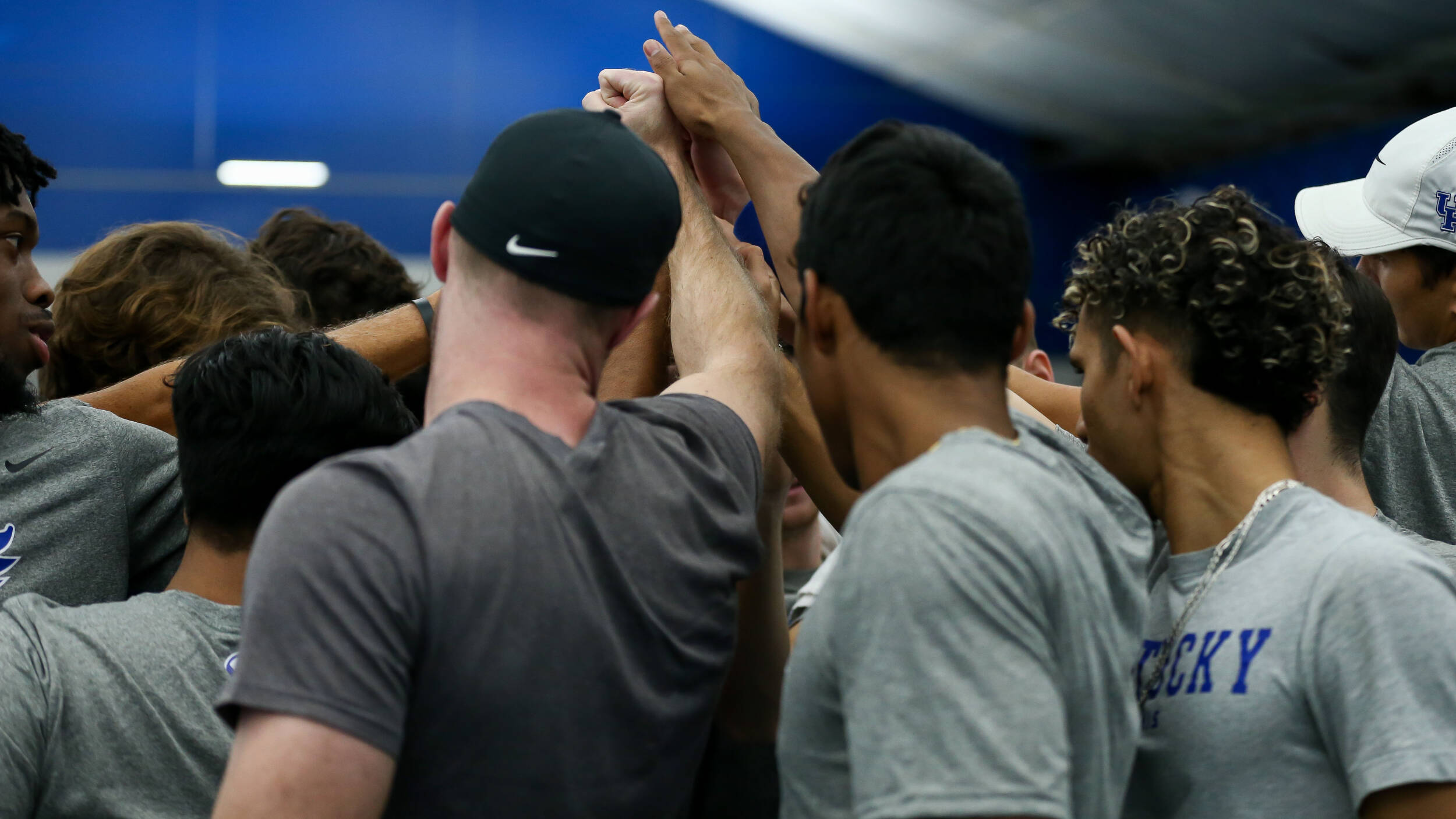 Men's Tennis to Host During 2024 ITA Kickoff Weekend
LEXINGTON, Ky. – For the second consecutive season, Kentucky men's tennis will serve as an ITA Kickoff Weekend host. The Wildcats, the No. 5 overall seed for the 2024 competition, will welcome No. 49 Alabama, No. 52 Nebraska and No. 64 Notre Dame inside the Boone Tennis Center, Jan. 26-27.
Approaching its 15th year of existence, ITA Kickoff Weekend annually brings together the top 60 teams from the previous season's final ITA rankings across 15 host sites. Each regional features four schools, with the winning teams advancing to the ITA National Team Indoor Championships in February.
Kentucky has qualified for indoor nationals in each of the past two season, reaching the semifinals in 2023. At last year's Kickoff, the Cats defeated Liberty and Notre Dame to grab their spot in the national tournament.
Alabama, a familiar SEC foe, finished 12-15 this past season. Kentucky upended the Crimson Tide twice during the 2022 campaign, including a victory in the quarterfinals of the SEC Tournament.  Bama sophomore Filip Planinsek was named Second Team All-SEC, while freshman Matias Ponce de Leon earned recognition on the SEC All-Freshman Team.
Nebraska will also journey to Lexington next January after a 13-10 season in 2022. Cornhuskers' Assistant Coach, Peter Kobelt, was a former Volunteer Assistant at Kentucky from 2020-2022 and will make his return to the Bluegrass.
Rounding out the region is Notre Dame who will be back at Kentucky for ITA Kickoff Weekend for the second-straight season. Notre Dame defeated Washington in Lexington this past year before falling to the Wildcats, 4-1, in the regional final. The Fighting Irish finished the year with a 13-14 record, and were led by freshman standout, Sebastian Dominko, an ITA All-American during his first year of collegiate tennis.
For the latest on UK Men's Tennis, follow the Wildcats on Twitter and Instagram at @UKMensTennis.