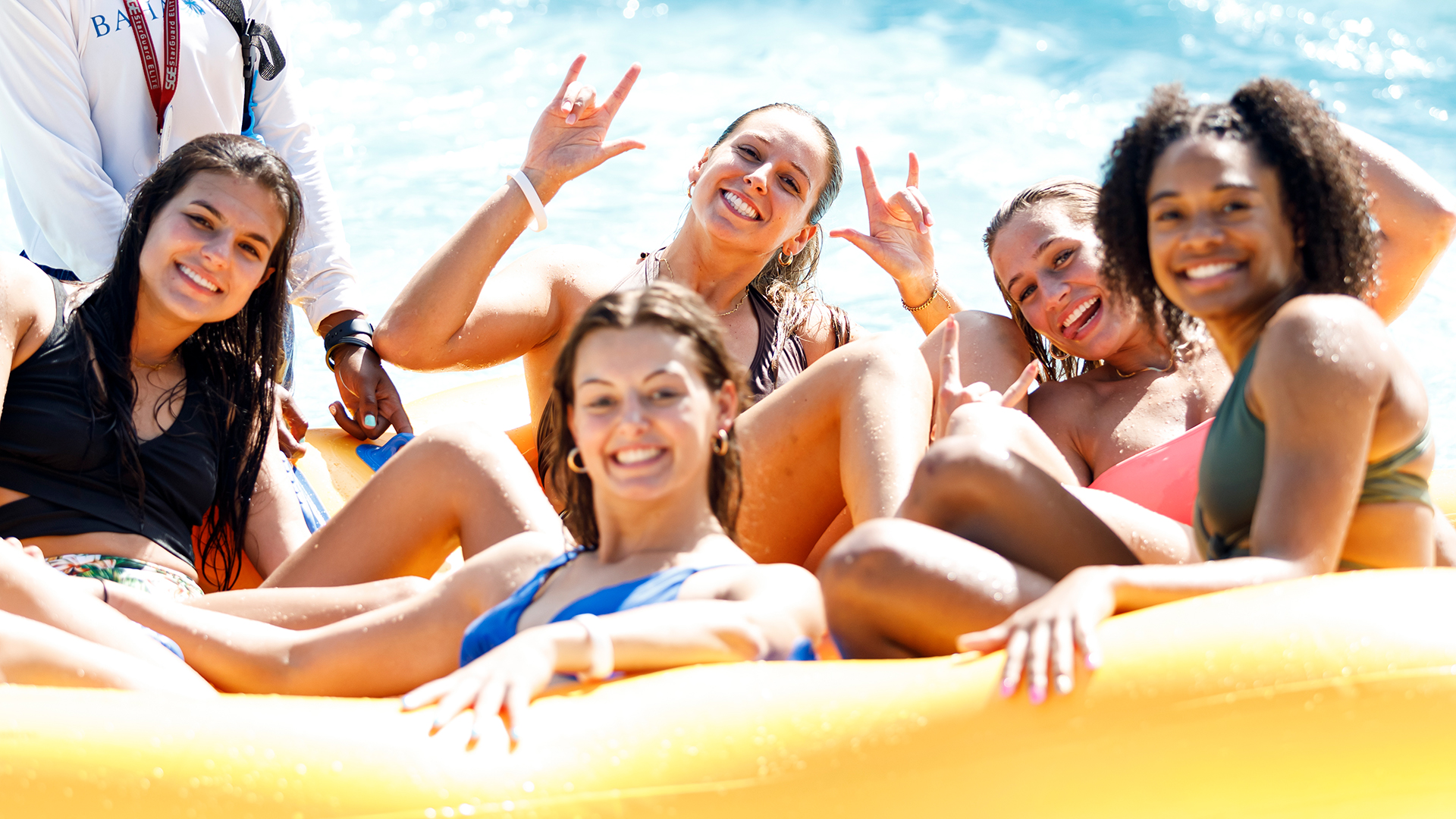 Kentucky Women's Basketball to Spend Thanksgiving Week in the U.S. Virgin Islands
LEXINGTON, Ky. – The University of Kentucky women's basketball team will return to St. Thomas for the first time since 2018, as the program announced it will compete at the 2023 U.S. Virgin Islands Paradise Jam Women's Basketball Tournament at the University of Virgin Islands Sports and Fitness Center from Nov. 23-25.
The Wildcats will meet two 2023 NCAA Tournament teams in the "island tournament," including NC State, Colorado and Cincinnati.
The schedule is as follows:
Thursday, Nov. 23
Game 2 (3:15 p.m. ET)
Friday, Nov. 24
Game 3 (1 p.m. ET)
Saturday, Nov. 25
Game 6 (3:15 p.m. ET)
It will mark UK's fourth appearance in the 24-year-old tournament, including stops in 2004, 2014 and 2018. In its latest appearance, Kentucky defeated South Florida, UCLA and North Carolina to capture the tournament title, while Rhyne Howard earned MVP honors and she and Taylor Murray were named to the All-Tournament Team.
UK will sport a 12-person roster in 2023-23, which includes nine returners and three newcomers. The Wildcats' full schedule for next season will be announced soon.
About Basketball Travelers, Inc.
America's leader in organizing exciting, memorable, and unique tours and tournaments for college and high school teams and their fans. We are a company established in 1985 to arrange domestic and international basketball competition. Our staff is comprised of former coaches and players who have an outstanding network of basketball contacts around the world. More information regarding BTI can be found at Basketball Travelers and please follow us on Twitter and Facebook.
About the U.S. Virgin Islands Department of Tourism
The Department of Tourism was established on May 8, 1995, as an executive department. The Department of Tourism was formerly a part of the Virgin Islands Economic Development & Agriculture. EDA was then broken down into different departments with the Department of Tourism as one of them. The department is primarily responsible for the economic development of the Territory through the promotion of tourism and related activities. The department is under the supervision of the Commissioner of Tourism and its responsibilities include but are not limited to the formulation, implementation, administration and coordination of programs and policies pertaining to all aspects of tourism. For more about the U.S. Virgin Islands and Tourism, visit https://www.visitusvi.com/.
For more information on the Kentucky women's basketball team, visit UKathletics.com or follow @KentuckyWBB on Twitter, Instagram and Facebook.