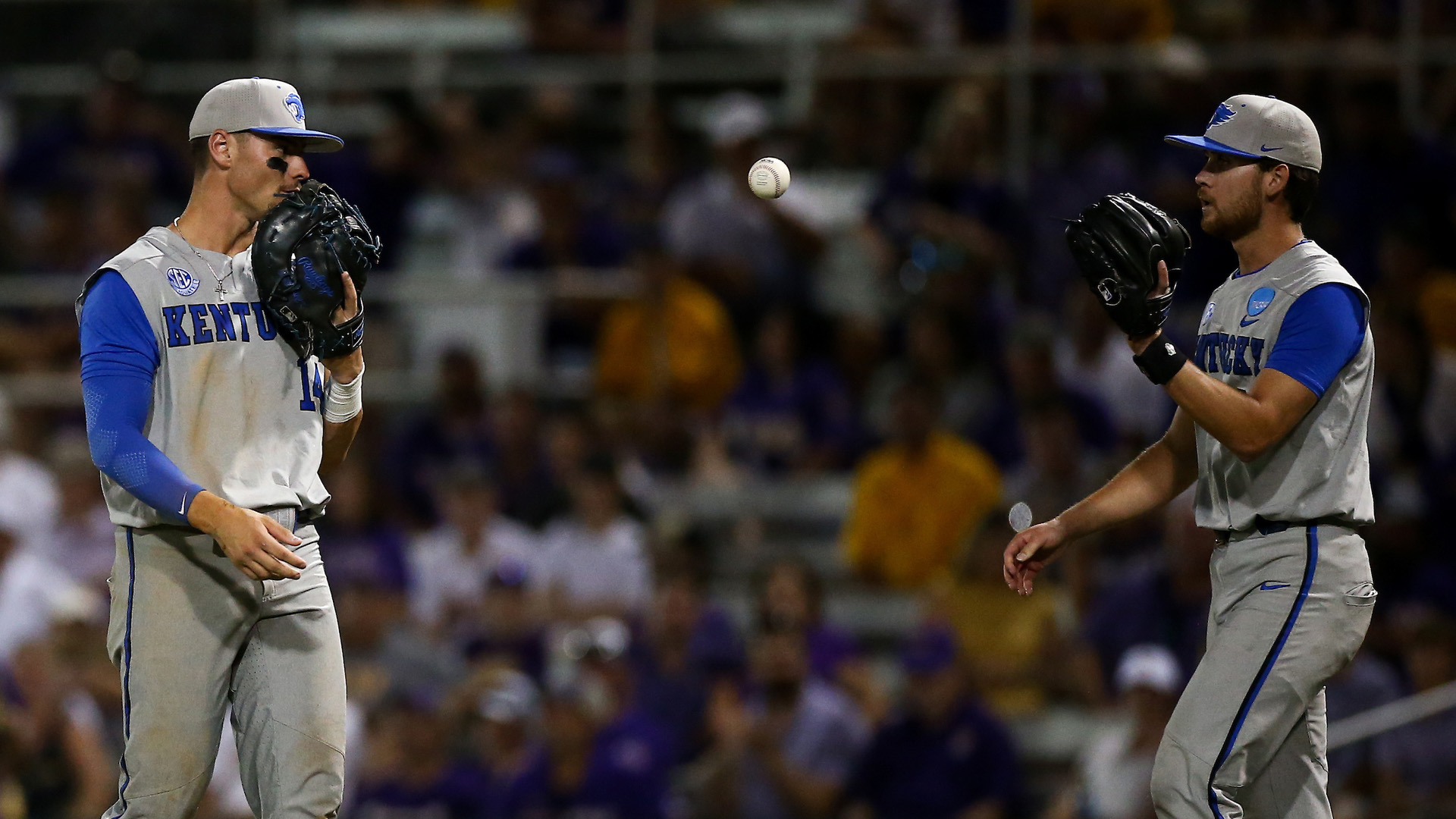 BATON ROUGE, La. – Kentucky must fight to save its season…again.
After a seven-hour weather delay that had both teams standing around idly for much of the day, LSU had no delay in living up to its reputation of one of college baseball's powerhouses. The Tigers hit six home runs in a 14-0 victory in Game One of the best two-of-three Super Regional series at Alex Box Stadium. UK (40-20) now faces an elimination game for the fourth time in a week.
After the threat of disruptive weather continually delayed the game, it finally got started at 10:06 p.m. ET. LSU's Tre Morgan hit the first of his two home runs with two outs in the first inning as LSU jumped all over UK starter Zack Lee. The Tigers added two more home runs in the third inning after a two out swinging bunt by Dylan Crews opened the door.
NOTES
UK Coach Nick Mingione is in his seventh season at the helm and now owns a 216-149 career record.

UK is 8-5 in the month of June under Coach Mingione.
Mingione is 8-5 in the NCAA Tournament, 0-3 in the Super Regional round.
Mingione now is 4-11 vs. LSU.
ON DECK
Kentucky will face LSU in Baton Rouge, La. in game two of the Super Regional on Sunday at 6:06 p.m. ET.
Follow along with the Cats on Twitter, Facebook and Instagram, and on the web at UKathletics.com.