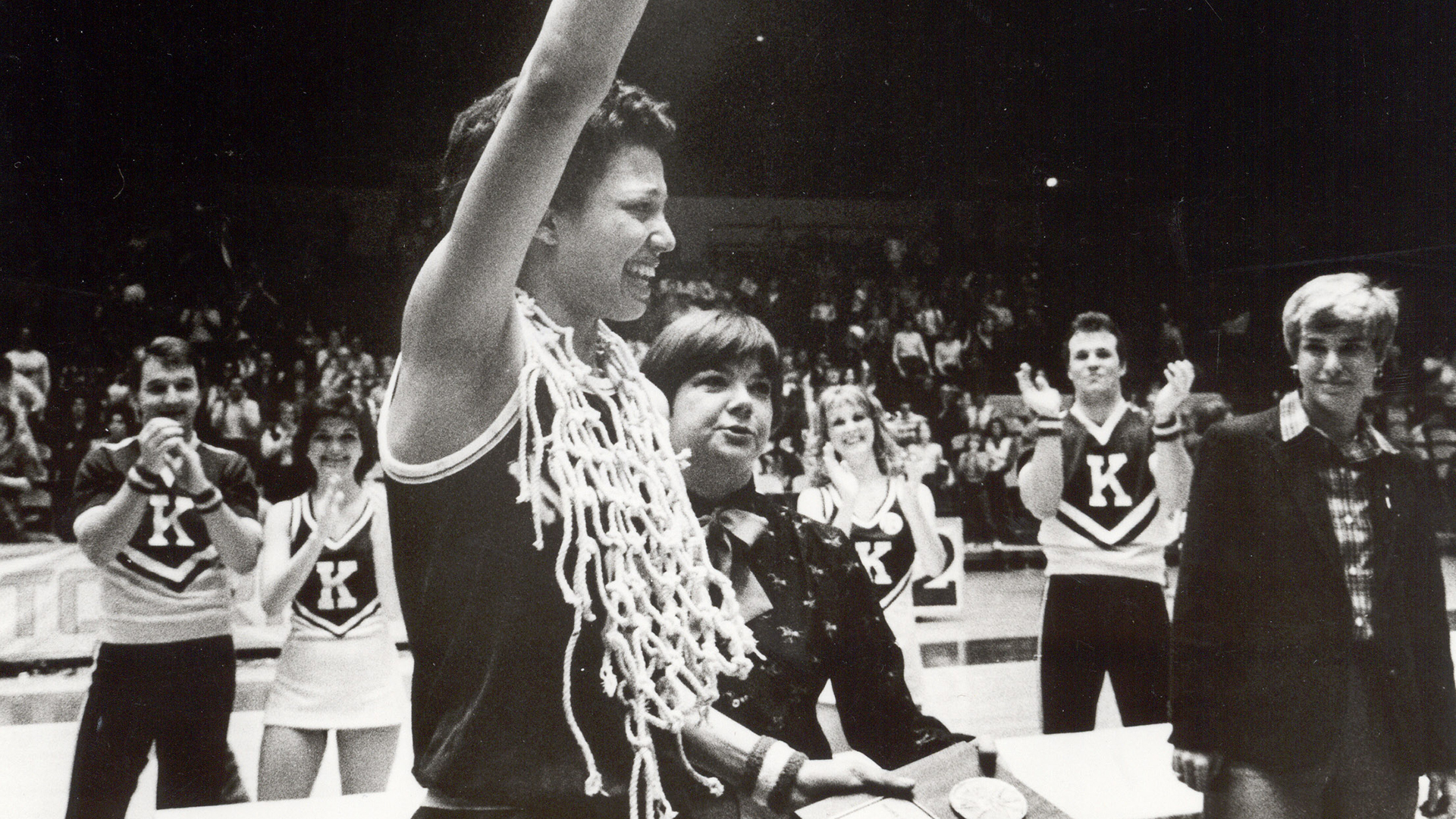 Valerie Still Named to Philly Sports Hall of Fame
LEXINGTON, Ky. – The University of Kentucky's all-time leading scorer, in both men's and women's basketball history, has been named to the 2023 Philly Sports Hall of Fame, it was announced Wednesday. Valerie Still, who played from 1979-83, is one of 16 inductees in this year's impressive class.
The Wildcat will be honored with an induction ceremony and reception at the Event Center at Live! Casino and Hotel in Philadelphia on November 2. Others being inducted are Al Holbert, Anthony Black, Bernard Hopkins, Bill Giles, Bill Knecht, Carlos Ruiz, Carol Lewis, Irving Fryar, Jay Wright, James Isaminger, Jeremiah Trotter, Joe Watson, Judy Auritt Klein, Truxton Hare and Willie Jones.
Despite playing more than 40 years ago, she remains one of the top players in program history. She was honored as such on Jan. 12, 2003, with a jersey retirement ceremony at halftime of a Kentucky-Alabama game. She became the first female letterwinner in any UK sport to have her jersey retired.
Still is the leader among all Wildcats (men or women) for career scoring (2,763) and rebounding (1,525). She was a three-time consensus All-American and led the program in scoring four-straight seasons with a career average of 23.2 points. At one point during the 1981-82 season, she led the nation in both scoring and rebounding before finishing second in both categories (24.8 ppg and 14.3 rpg).
Still led the Cats to their highest national ranking (4th) in 1983 and helped UK roll up a 30-game home court win streak from 1980-82. In 1983, Still led the sixth-ranked Cats to an 80-66 upset over powerhouse Old Dominion before a record crowd of 10,622 in Memorial Coliseum.
After leaving Kentucky, Still had a successful career in the Italian Professional League. While in Italy, Still was a television actress and hosted her own TV show, "Still Basket." She is also an accomplished print model and a professional caliber jazz, pop and concert pianist.
Upon her return to the United States, Still became a charter member of the American Basketball League for Women and was a two-time MVP of the ABL Championship Series. Still later played for the Washington Mystics of the WNBA before retiring from basketball. She also was an assistant coach for the Orlando Miracle for two seasons.
Still returned to Lexington to complete her degree in animal sciences and graduated with honors in 2001. She went on to earn a master's degree in African American and African studies at Ohio State.
In 1996, Still was inducted into the Kentucky Sports Hall of Fame. In September 2005, she was inducted into the charter class in the newly created UK Athletics Hall of Fame. She was the only female of the 88 inductees. In 2019, she was named to the prestigious Women's Basketball Hall of Fame.
For more information on the Kentucky women's basketball team, visit UKathletics.com or follow @KentuckyWBB on Twitter, Instagram and Facebook.