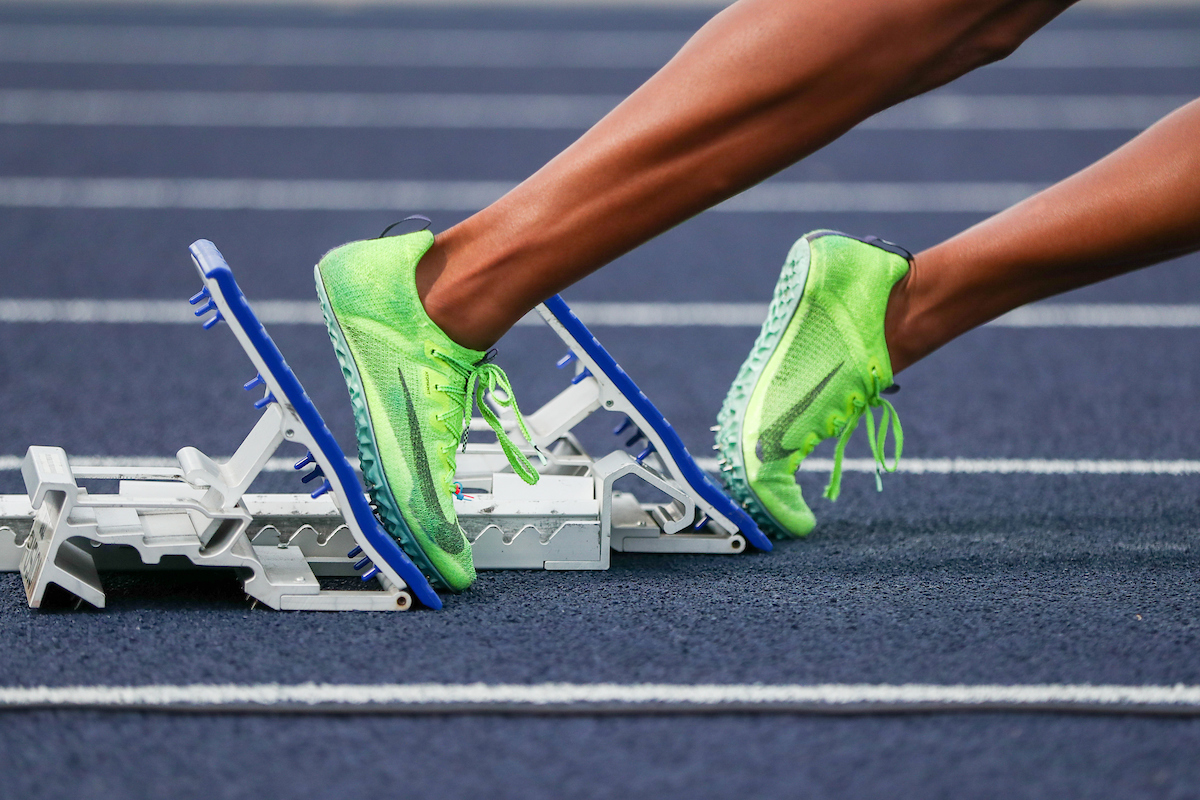 UKTF Set For NCAA Championships
LEXINGTON, Ky. – Kentucky track and field will conclude the 2023 season at the NCAA Division I Outdoor Championships at Mike A. Myers Stadium from Wednesday, June 7 to Saturday, June 10 in Austin, Texas.
Nineteen Wildcats, nine from the women's team and 10 from the men's team qualified for the NCAA finals site after finishing in the top 12 of their respective individual and relay events at the NCAA East Preliminary Championships in Jacksonville, Florida over Memorial Day weekend.
The men will compete on Wednesday and Friday while the women compete on Thursday and Saturday. The first two days of the meet are prelim days for the running events while field events will be final.
UKTF will start the competition on Wednesday at 7:30 p.m. ET/6:30 p.m. CT with the men's pole vault competition. The first track event will begin at 9 p.m. ET/8 p.m. CT with the men's 400 meters prelims.
The women will start at 8:32 p.m. ET/7:32 p.m. CT on Thursday with the 4×100 meter relay prelim.
Live results can be found at flashresults.ncaa.com and the event will be broadcast on ESPN2/ESPN +.
Below is a list of student-athletes competing in the meet along with the events they qualified for.
Women:
Shadajah Ballard – 4×100
Yasmin Brooks – 4×400
Anthaya Charlton – 100m, 4×100
Karimah Davis – 200m, 4×100, 4×400
Tamiia Fuller – 4×100, 4×400
Dajour Miles – 4×400
Megan Moss – 4×400
Victoria Perrow – 4×100
Masai Russell – 100H, 400H, 4×100, 4×400
Men
Keaton Daniel – Pole Vault
Brian Faust – 400m, 4×400
Wayne Lawrence Jr. – 400m, 4×400
Kennedy Lightner – 200m, 4×400
Brandon Miller – 4×400
Brandon Nyandoro – 4×400
Josh Sobota – Shot Put
Robbie Springfield – Long Jump
Justin Swann – 4×400
Jordan Turner – Long Jump
Follow Kentucky Track and Field and Cross Country on Facebook, Instagram, Twitter, and at UKathletics.com.
NCAA CHAMPIONSHIPS: Wednesday, June 7: ALL TIMES IN CENTRAL TIME
Men's Pole Vault
6:30 p.m.
Final
Keaton Daniel
Men's Long Jump
8:00 p.m.
Final
Jordan Turner

Robbie Springfield

Men's 400m
8:00 p.m.
Semifinal
Brian Faust

Wayne Lawrence Jr.

Men's Shot Put
8:30 p.m.
Final
Josh Sobota
Men's 200m
8:44 p.m.
Semifinal
Kennedy Lightner
Men's 4×400 Meter Relay
9:48 p.m.
Semifinal
Wayne Lawrence Jr., Brian Faust, Justin Swann, Kennedy Lightner, Brandon Miller, Brandon Nyandoro
NCAA CHAMPIONSHIPS: Thursday, June 8: ALL TIMES IN CENTRAL TIME
Women's 4×100 Meter Relay
7:32 p.m.
Semifinal
Victoria Perrow, Anthaya Charlton, Masai Russell, Karimah Davis, Shadajah Ballard, Tamiia Fuller
Women's 100H
8:32 p.m.
Semifinal
Masai Russell
Women's 100m
8:46 p.m.
Semifinal
Anthaya Charlton
Women's 400H
9:30 p.m.
Semifinal
Masai Russell
Women's 200m
9:44 p.m.
Semifinal
Karimah Davis
Women's 4×400 Meter Relay
10:48 p.m.
Semifinal
Karimah Davis, Megan Moss, Tamiia Fuller, Dajour Miles, Masai Russell, Yasmin Brooks
NCAA CHAMPIONSHIPS: Friday, June 9: ALL TIMES IN CENTRAL TIME
Men's 400m
9:02 p.m.
Final
Brian Faust

Wayne Lawrence Jr.

Men's 200m
9:37 p.m.
Final
Kennedy Lightner
Men's 4×400 Meter Relay
10:48 p.m.
Final
Wayne Lawrence Jr., Brian Faust, Justin Swann, Kennedy Lightner, Brandon Miller, Brandon Nyandoro
NCAA CHAMPIONSHIPS: Saturday, June 10: ALL TIMES IN CENTRAL TIME
Women's 4×100 Meter Relay
8:02 p.m.
Final
Victoria Perrow, Anthaya Charlton, Masai Russell, Karimah Davis, Shadajah Ballard, Tamiia Fuller
Women's 100H
8:42 p.m.
Final
Masai Russell
Women's 100m
8:52 p.m.
Final
Anthaya Charlton
Women's 400H
9:27 p.m.
Final
Masai Russell
Women's 200m
9:37 p.m.
Final
Karimah Davis
Women's 4×400 Meter Relay
10:21 p.m.
Final
Karimah Davis, Megan Moss, Tamiia Fuller, Dajour Miles, Masai Russell, Yasmin Brooks