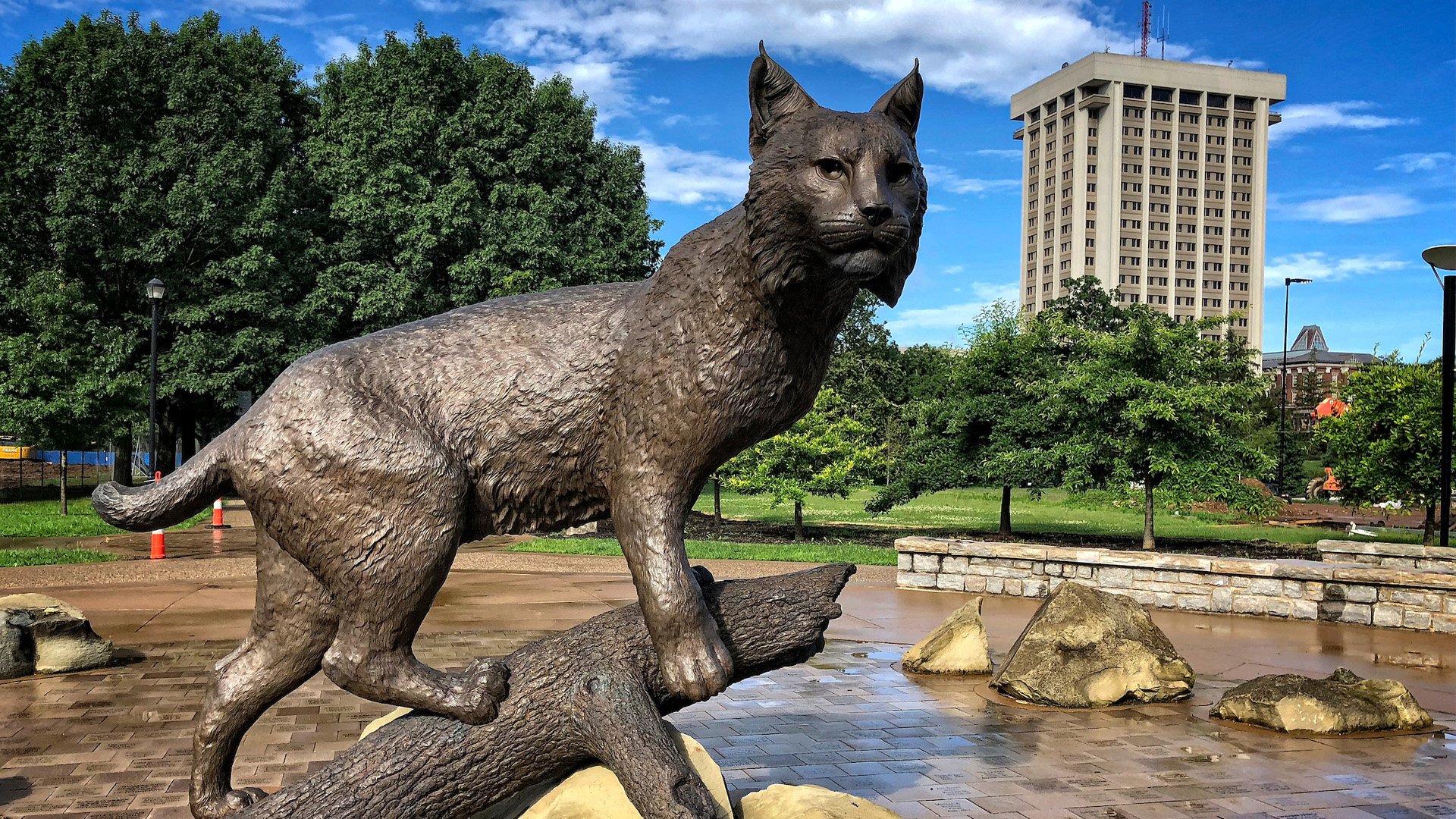 LEXINGTON, Ky. – Eight University of Kentucky student-athletes – three from women's gymnastics, two from rifle, two from women's golf and one from men's golf – have been named to the College Sports Communicators 2023 Academic All-District At-Large Team, it was announced this week.
CSC members vote on the teams seeking to recognize the nation's top student-athletes for their combined performances in the athletic realm and in the classroom. The CSC Academic All-America® program separately recognizes honorees in four divisions — NCAA Division I, NCAA Division II, NCAA Division III and NAIA. Academic All-District® honorees advance to the CSC Academic All-America® ballot. First-, second and third-team Academic All-America® honorees will be announced June 21. Voting for the Academic All-America at-large teams will be done by CSC members. For more information about CSC Academic All-District® and Academic All-America® Teams program, visit AcademicAllAmerica.com.
Earning 2023 honors for Kentucky was Kaitlin DeGuzman, Shealyn Luksik and Jillian Procasky from gymnastics, Richard Clark and Mitchell Nelson from rifle, Laney Frye and Marissa Wenzler from women's golf and Alex Goff from men's golf.
A graduate student from Dallas, Texas, DeGuzman has been a consistent competitor for the Wildcats during her time at UK. Graduating with her bachelor's degree in December of 2022, she has continued her studies in healthcare communication where she maintains a perfect 4.0 GPA. Throughout her Kentucky career, she has been honored as a three-time WCGA All-America Scholar-Athlete and four-time SEC Winter Sports Honor Roll honoree. DeGuzman was a consistent member of the lineup during her senior season competing on the uneven bars. Following a junior season that was cut short due to injury, she came back with a vengeance setting a new career and season best with a 9.925 on the uneven bars. She went on to repeat that top mark four times in 2023.
A senior from Pittsburgh, Pennsylvania, Luksik was a standout on both the uneven bars and the balance beam seeing every meet of the season on both events. She found her top mark on bars against Alabama early in the season and then repeated the performance one other time during the season. On the balance beam, her highest score recorded was a 9.900 which she earned against Arkansas. Luksik earned All-SEC and WCGA All-America honors for her strong senior season performances. In addition to her athletic success, Luksik has also excelled in the classroom graduating with a 3.958 cumulative GPA majoring in human health sciences. She plans to continue her education in physician's assistant school. Throughout her collegiate career at Kentucky, she has been named a three-time WCGA All-America Scholar-Athlete and has been selected as part of the SEC Winter Sports Honor Roll all four years.
A sophomore all-around competitor for the Cats, Procasky has been a consistent asset to the lineup. However, her strong performances did not stop in the gym as they continued in the classroom. A communication major, Procasky holds a cumulative GPA of 3.958. She has been named to the SEC Winter Sports Honor Roll twice and received WCGA All-America Scholar-Athlete. The sophomore saw her highest-scoring performance at the second round of the Norman, Okla. NCAA Regional. She tallied a collective 39.525 on the day. In addition to her new personal bests as an all-arounder, Procasky also set new career and season bests on the uneven bars (9.925) and balance beam (9.900). She repeated her top beam score twice with season bests on vault (9.875) repeated four times and floor (9.850) repeated three. Her impressive season earned the gymnast WCGA National Championship All-America Second Team All-Around honors in addition to her All-SEC recognition she earned as a freshman.
Clark and Nelson were integral parts on and off the range for the UK rifle team in 2022-23, helping the Wildcats to the Great America Rifle Conference Regular-Season Championship and a third-placed finish at NCAAs. Clark finished second on the team in aggregate average at 1180.933 and earned first-team All-GARC honors in smallbore and combined. Clark would have been an All-America honoree in smallbore, air rifle and combined, however rifle does not make fifth-year seniors eligible for All-America honors. Academically, Clark graduated from UK in May 2022 with a bachelor's degree and earned a master's degree in May 2023.
Nelson finished tied as Kentucky's top performer at the 2023 NCAA Championships, capping off an impressive collegiate career in the range. Nelson finished fourth on the team in aggregate average this season, earning All-GARC smallbore honorable mention honors for the first time in his career. The native of Morgantown, West Virginia, earned All-GARC Scholar-Athlete honors three times during his career. He graduated in May 2023 with a bachelor's degree in biology and neuroscience.
Frye and Wenzler were part of a successful season for the UK women's golf in 2022-23. Frye was named to the All-SEC Second Team and set four individual scoring records throughout the season, including single-season scoring average, single-season par-or-better rounds, career par-or-better rounds and low 18-hole total. She participated in the 2023 Augusta National Women's Amateur and was tabbed to every SEC Academic Honor Roll and Dean's List in her career.
Wenzler was team captain in 2022-23 and helped UK to two tournament titles throughout the season. She was honored earlier this year into the prestigious Frank G. Ham Society of Character and won the 2022-23 CATSPY's Supporting Role Award. Wenzler placed her name on every SEC Academic Honor Roll and Dean's List throughout her career.
Goff, a Second-Team All-Southeastern Conference selection in 2022-23, started all 10 team events for the Wildcats, leading UK with a 70.73 scoring average with a team-high five top-10 finishes and nine in the top 20. The Kings Mountain, North Carolina, native, who boasts a 3.556 grade-point average in his finance graduate program, posted the Wildcats' best single-season scoring average since at least the 1993-94 season, topping J.B. Holmes' 71.29 average in his 2003-04 All-America campaign. Goff paced UK with 24 rounds of par-or-better, including a team-best 20 under-par, while having 28.3 of 30 team rounds count.