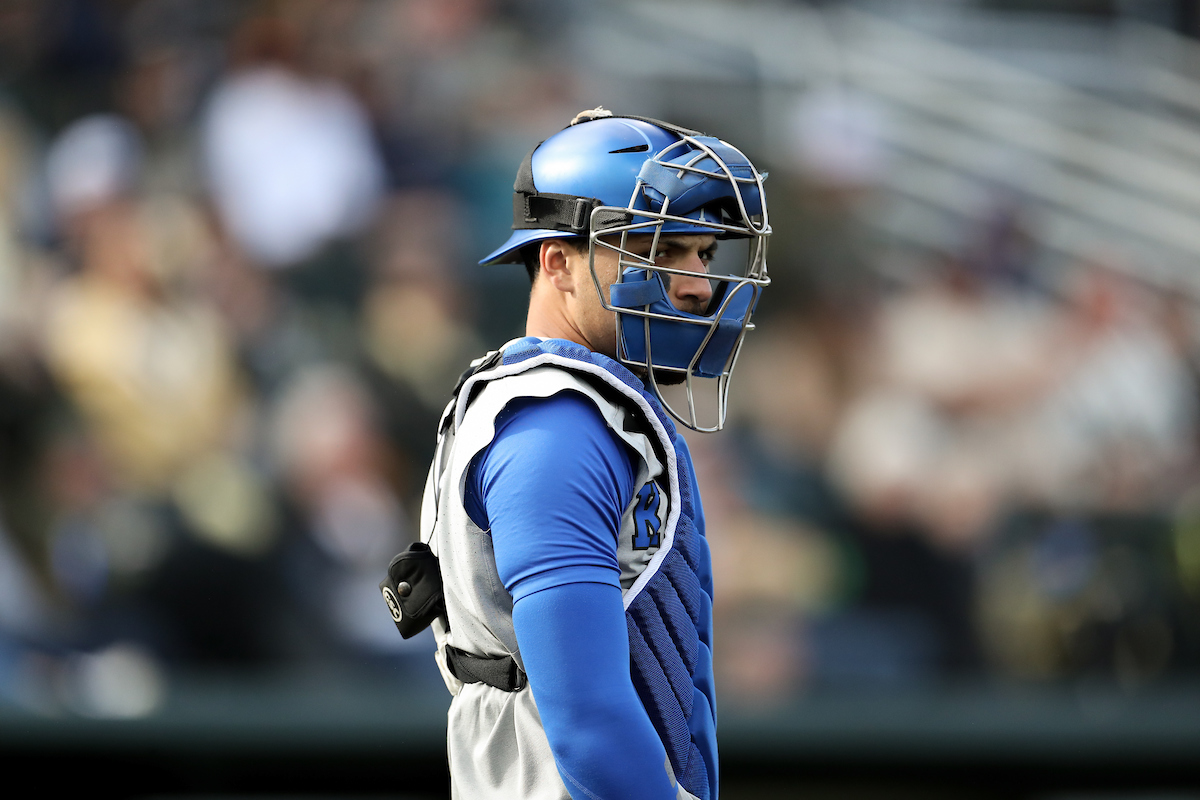 HOOVER, Ala. – Alabama's Andrew Pinckney did it all as No. 24 Alabama shut out No. 25 Kentucky, 4-0, in the first round of the Southeastern Conference Tournament at Hoover Metropolitan Stadium.
The Wildcats fell to 36-18 on the season, as they were unable to recreate their magical run in Hoover from a year ago.
Pinckney set the tone in the second inning when he caught a fly ball in medium right field off the bat of Reuben Church and unleased a laser throw to home plate to cut down Devin Burkes and end the inning. Two innings later he lined a two-run home run the opposite way off Darren Williams, the only real blemish on the UK starter's night. He also made a sliding catch in foul territory and later added a double down the line.
Meanwhile, on a cool night where rain caused the game to start nearly 90 minutes late, the Cats could not solve the riddle of the cavernous Hoover Metropolitan Stadium. UK hit into 17 outs through the air and also saw Jackson Gray fly out to the wall twice.
NOTES
UK Coach Nick Mingione is in his seventh season at the helm and now owns a 212-147 career record.

UK is 40-41 in the month of May under Coach Mingione.
Mingione now is 6-13 vs. Florida.

UK is 11-12 this season vs. ranked opponents.
Infielder Grant Smith went 1-for-2 with a walk.
Catcher Devin Burkes went 1-for-4 with a double.

He now is 16 of his last 32.
ON DECK
Kentucky will await its NCAA Tournament fate.