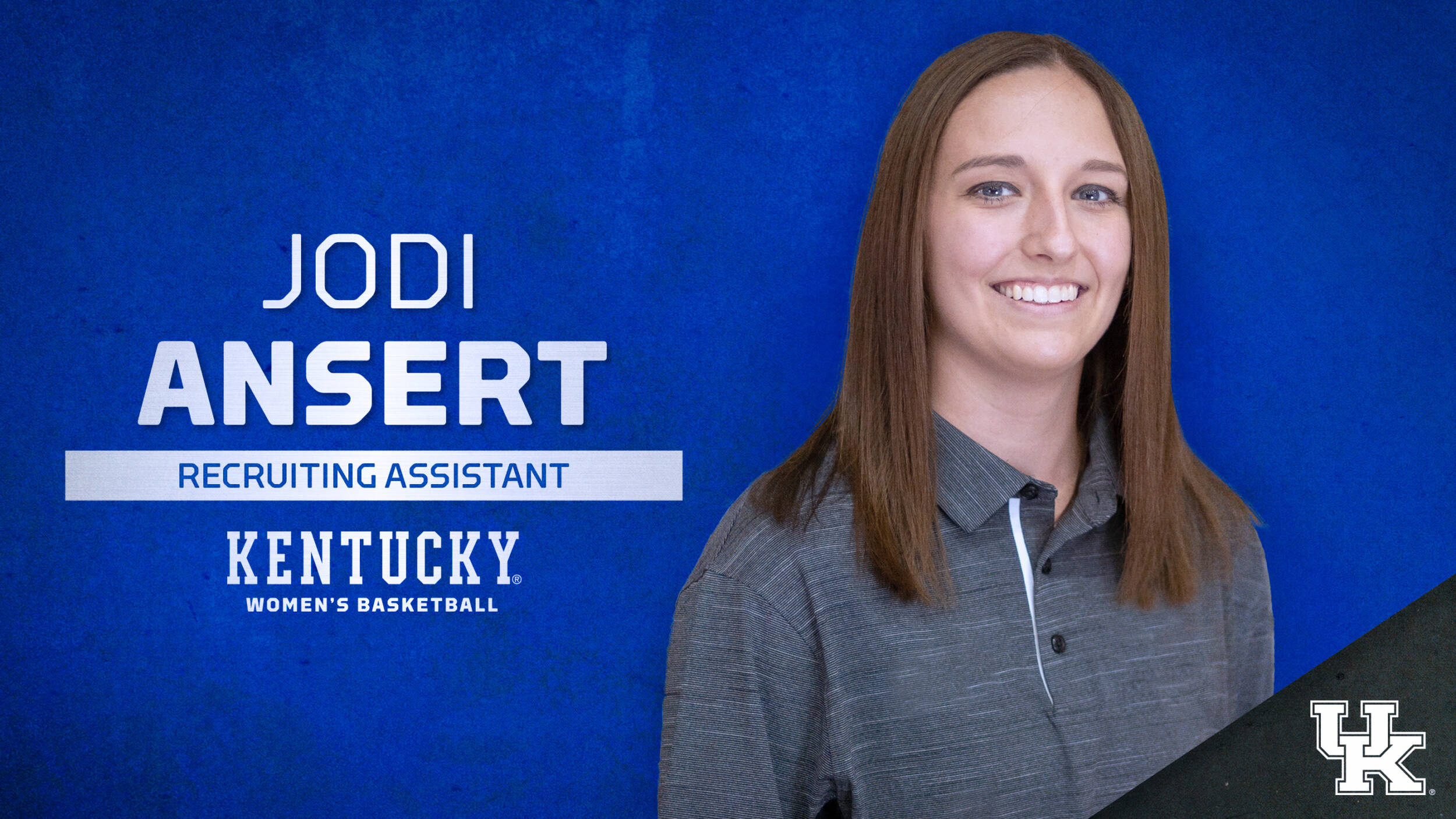 Jodi Ansert Named Women's Basketball Recruiting Assistant
LEXINGTON, Ky. – Jodi Ansert, former University of Pikeville assistant women's basketball coach, has been hired as the University of Kentucky women's basketball recruiting assistant, it was announced by head coach Kyra Elzy on Wednesday.
"Jodi's eye for detail, organization and passion for the Wildcats will be a great asset to our program," Elzy said. "She is an efficient worker, a good communicator and has a clear understanding and vision for the landscape of college women's basketball. Jodi is already very familiar with our program, which will help us continue to be successful in recruiting."
Ansert will team with the program's coaching staff to prepare materials for all aspects of the recruiting process, plan and execute on-campus visits and assist with the program's camps.
She arrives in Lexington after spending the last two years as a human resource specialist at Baptist Health in Louisville.
Before that, Ansert served as an assistant coach for the Pikeville women's basketball program in 2019-20. She aided head coach Clifton Williams with practice and game plans, tracked statistics throughout the season and served as a mentor for the student-athletes.
Ansert earned a bachelor's degree in sports administration and communication from Georgetown College in 2019. While a student, she was a women's basketball manager where she was heavily involved in the day-to-day operations of the program, which included preparing the court for practices and games, contributing to team drills, keeping detailed analytics and overseeing equipment. She also volunteered at numerous UK women's basketball camps during that time, helping kids improve their passion and skills for the game.
Moreover, Ansert spent a season interning for the sports information department at Georgetown College, creating promotional content, establishing a presence on social media and providing color commentary for both men's and women's basketball games.
For more information on the Kentucky women's basketball team, visit UKathletics.com or follow @KentuckyWBB on Twitter, Instagram and Facebook.