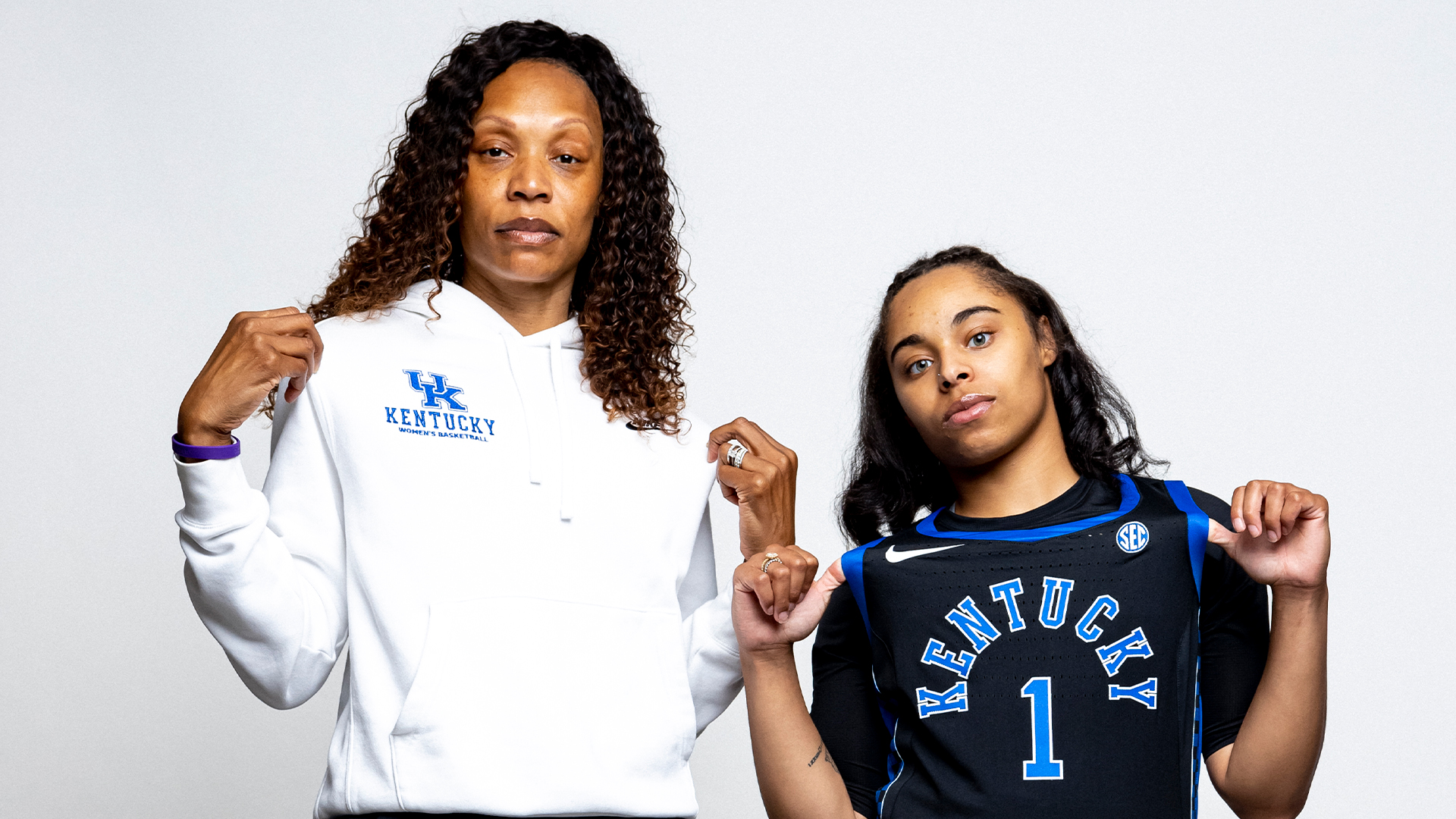 Brooklynn Miles, 2021 Miss Kentucky Basketball, Signs with the Wildcats
LEXINGTON, Ky. – The University of Kentucky women's basketball program signed Brooklynn Miles, 2021 Miss Kentucky Basketball and University of Tennessee transfer, to its incoming class, it was announced by head coach Kyra Elzy on Tuesday. Miles, a Frankfort, Kentucky, native, will join the program as a junior in 2023-24.
She will join fellow Miss Kentucky Basketball winners, Amiya Jenkins and Maddie Scherr, on next season's roster. Meanwhile, she is the 14th Miss Kentucky Basketball winner to sign with the Wildcats in program history.
Brooklynn Miles
5-6 | Guard | Frankfort, Ky. | Franklin County High School | Tennessee
Miles, a 5-4 lightening-quick guard, spent the last two seasons at Tennessee. During her time on Rocky Top, Miles played in 56 games, averaging 1.8 points per game, 2.1 rebounds per game and 1.5 assists per game. She shot 40.0 percent from the field during that timeframe, including 46.7 percent from the field as a sophomore in 2022-23.
She was named a Southeastern Conference Freshman of the Week for her career-high 11 points, four rebounds, three assists and two steals against Georgia State in December 2021. Miles also played in all six NCAA Tournament games across two seasons as a Lady Vol, helping her team to back-to-back Sweet 16 appearances on 10.3 minutes per game, 2.0 points per game and 1.2 rebounds per game in the pair of tournaments.
Off the court, Miles was named a two-time SEC Academic Honor Roll member and was also selected for the 2022-23 VOLeaders Academy.
Before arriving in Knoxville, Miles was considered the 62nd-ranked player in the Class of 2021, according to World Exposure Report, and the 20th-ranked point guard in the class, according to espnW. She had a decorated career at Franklin County High School, which included being named 2021 Miss Kentucky Basketball, 2021 Kentucky Gatorade Player of the Year and 2021 Lexington Herald-Leader Player of the Year. Those honors came after a senior season that featured 15.8 points per game, 5.4 assists per game, 3.7 rebounds per game and 3.3 steals per game.
During her four-year FCHS career, Miles combined for 2,278 points (14.0 ppg), 624 assists (3.8 apg), 477 rebounds (2.9 rpg) and 451 steals (2.8 spg), while shooting 44.9 percent from the field. She was a four-time 11th Region All-Tournament Team selection, a three-time Coaches 11th Region Team, State Journal All-County MVP and 41st District MVP honoree, and a two-time Lexington Herald-Leader and Louisville Courier Journal All-State First Team member.
Elzy on Miles:
"The coaching staff and I couldn't be more excited to welcome Brooklynn back home. She is a proud hometown girl, who understands the responsibility of wearing Kentucky across her chest. Not to mention, she'll join Amiya and Maddie as a trio of Miss Kentucky Basketball honorees on one team! On the court, Brooklynn is an explosive guard, which will fit our up-tempo style of play, and she is a tenacious defender. Brooklynn has a competitive mindset, and she is ready to get to work for the upcoming season."
For more information on the Kentucky women's basketball team, visit UKathletics.com or follow @KentuckyWBB on Twitter, Instagram and Facebook.