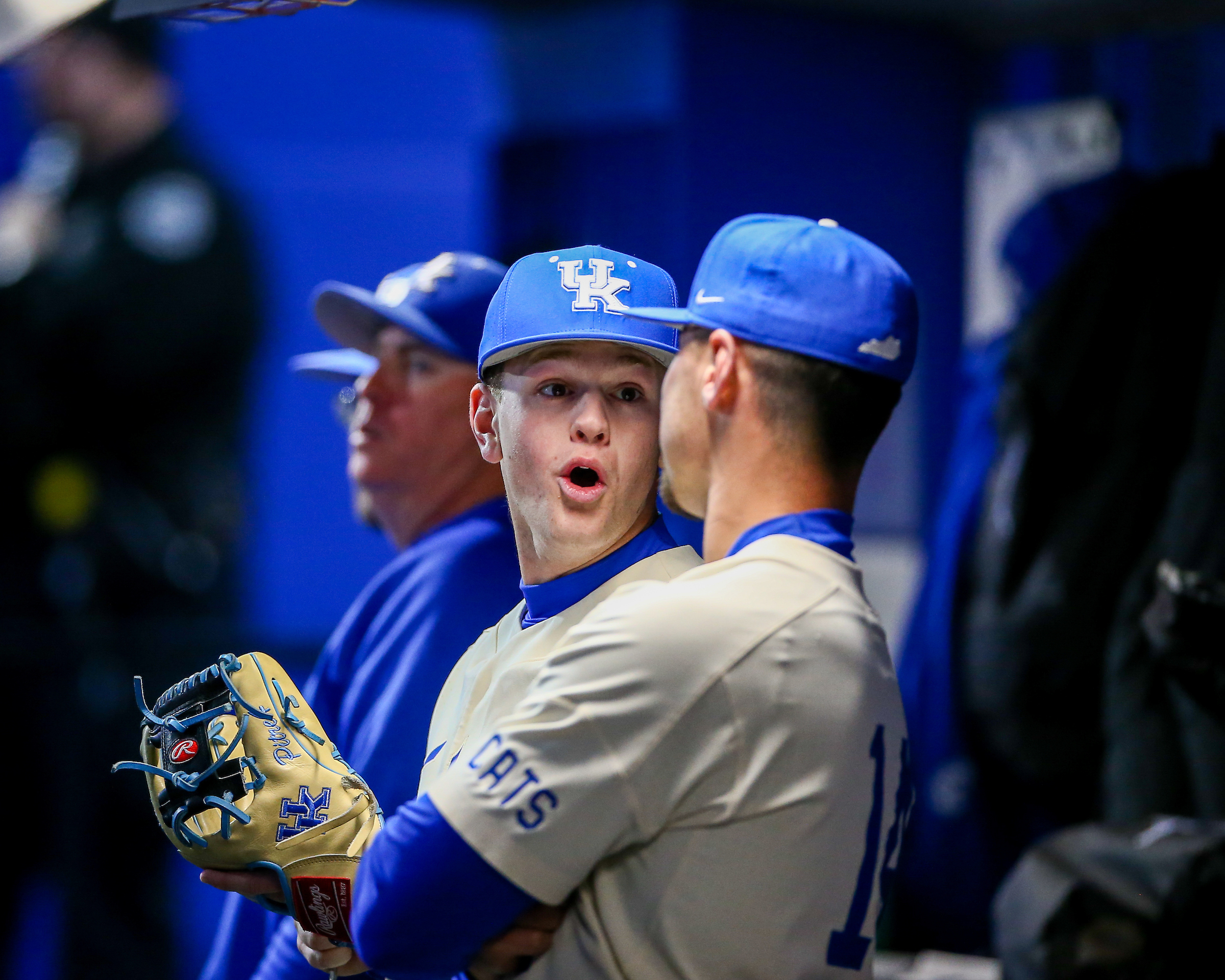 Kentucky infielders Hunter Gilliam and Émilien Pitre each were honored by the league's coaches for their performance during the 2023 season, the Southeastern Conference announced on Monday.
Pitre earned Second Team All-SEC and SEC All-Defensive Team, while Gilliam joined his teammate on the All-Defensive Team.
Pitre, a sophomore from Quebec, Canada, had a breakout campaign as an unlikely cleanup hitter. He batted .344 in 53 games, starting every UK game at second base. He ranked second on the team in runs (50), hits (65), tied for the team lead with 15 doubles, was third in stolen bases (18 in 21 attempts), drove in 46 runs and had more walks than strikeouts for the season.
Pitre was rock solid defensively at second base, making just five errors all season and only two in 30 conference games. His play up the middle of the diamond helped Kentucky lead the nation in fielding percentage.
Gilliam, a graduate senior from Farmville, Virginia, immediately impacted the Wildcats on offense but it was his defense and leadership that set the tone for the season from opening weekend. He had a .993 fielding percentage with only three errors in more than 400 chances. In league play he made just one error in 224 opportunities.
Kentucky (36-17, 16-14) enjoyed its best regular season since 2017 and will take on Alabama in the first round of the SEC Tournament on Tuesday in Hoover, Alabama.