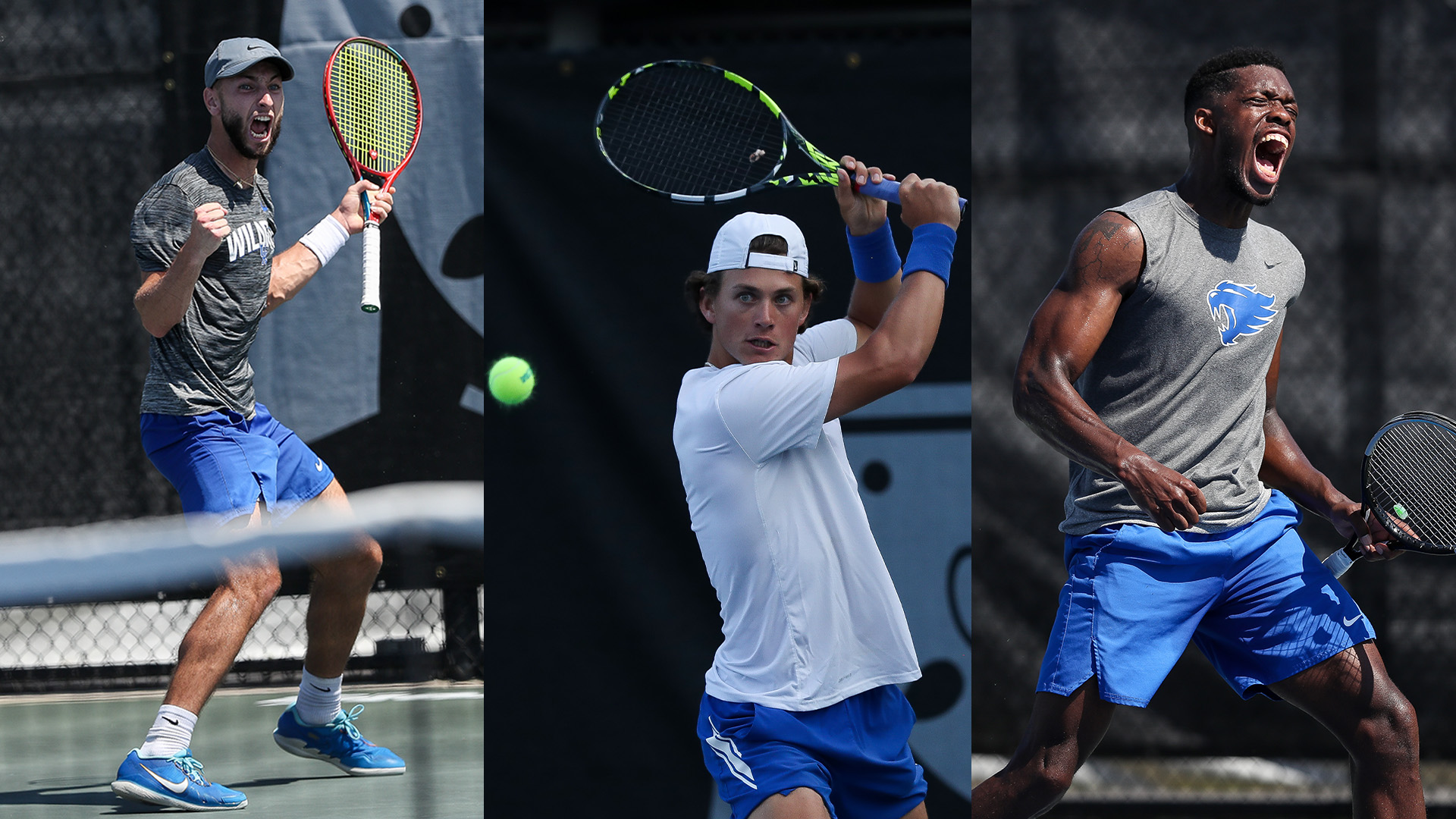 Kentucky Trio Ready for NCAA Singles Championship
ORLANDO, Fla. – Liam Draxl, Alafia Ayeni and Joshua Lapadat will represent Kentucky men's tennis in the 2023 NCAA Singles Tournament, beginning on Monday at the USTA National Campus.
Draxl, the No. 1 singles player for UK this season, is a seeded player in the draw, which features 64 student-athletes in all. The senior is playing in his third NCAA singles tournament, having reached the semifinals his sophomore year as the No. 1 overall seed. This year, Draxl will take on Brian Cernoch of North Carolina in a first round match which is set for a 4:30 p.m. start on Monday. Draxl has posted a 19-8 singles record this spring and was ranked No. 13 in the most recent ITA singles rankings. Cernoch enters as No. 43 and is 12-10 on the dual season overall.
UK second singles, Ayeni, also earned his place in the field after going 18-9 in singles this season, including a team-high 11 wins over nationally ranked opponents. 2023 marks Ayeni's second NCAA singles appearance. The No. 18 ranked player by the ITA, Ayeni will begin the tournament by taking on Ohio State's James Trotter, who is a remarkable 27-0 this season for the Buckeyes, playing primarily at fourth singles. First-serve is scheduled for 6:30 p.m.
Lapadat was a late addition to the field, getting into the draw as the initial first-alternate. The UK junior is No. 59 in the ITA rankings and leads the team with 23 singles victories this spring. Making his first NCAA singles tournament appearance, Lapadat will take on Presbyterian's Dusan Milanovic in the round of 64 in a match which is scheduled to begin at 6 p.m. Milanovic sits directly behind Lapadat in the ITA rankings at No. 60 overall and is 19-2 at first singles for the Blue Hose.
The 2023 NCAA singles tournament will span through May 27 with one round being played each day. Fans can stream the action through the Cracked Racquets YouTube page or through PlaySight on the USTA National Campus website.
Draxl, Ayeni and Lapadat were all chosen to the All-SEC First Team this season. The trio helped Kentucky reach the national quarterfinals as a team before falling to eventual national champion, Virginia.
For the latest on UK Men's Tennis, follow the Wildcats on Twitter and Instagram at @UKMensTennis.