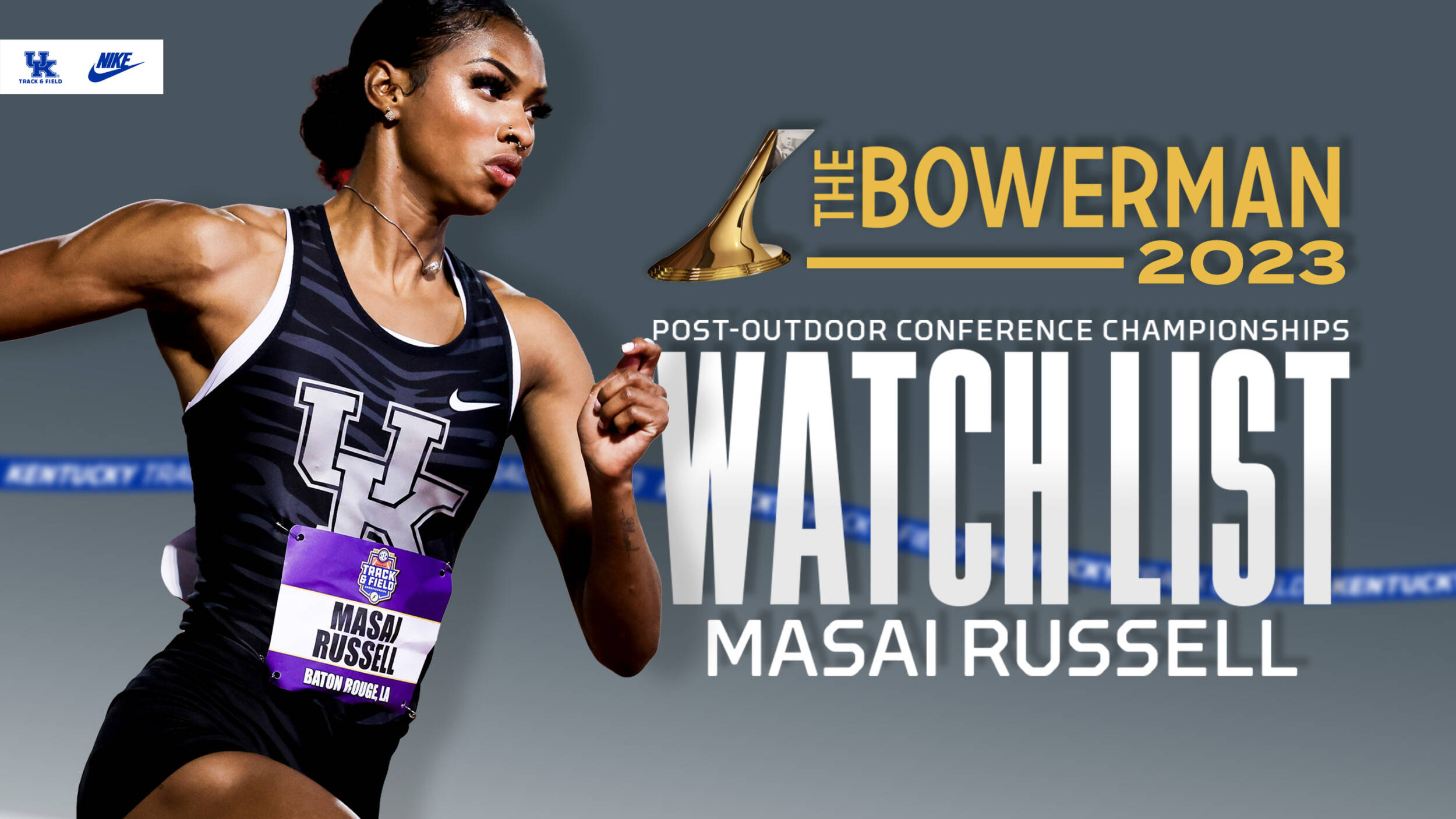 Masai Russell Remains on The Bowerman Watchlist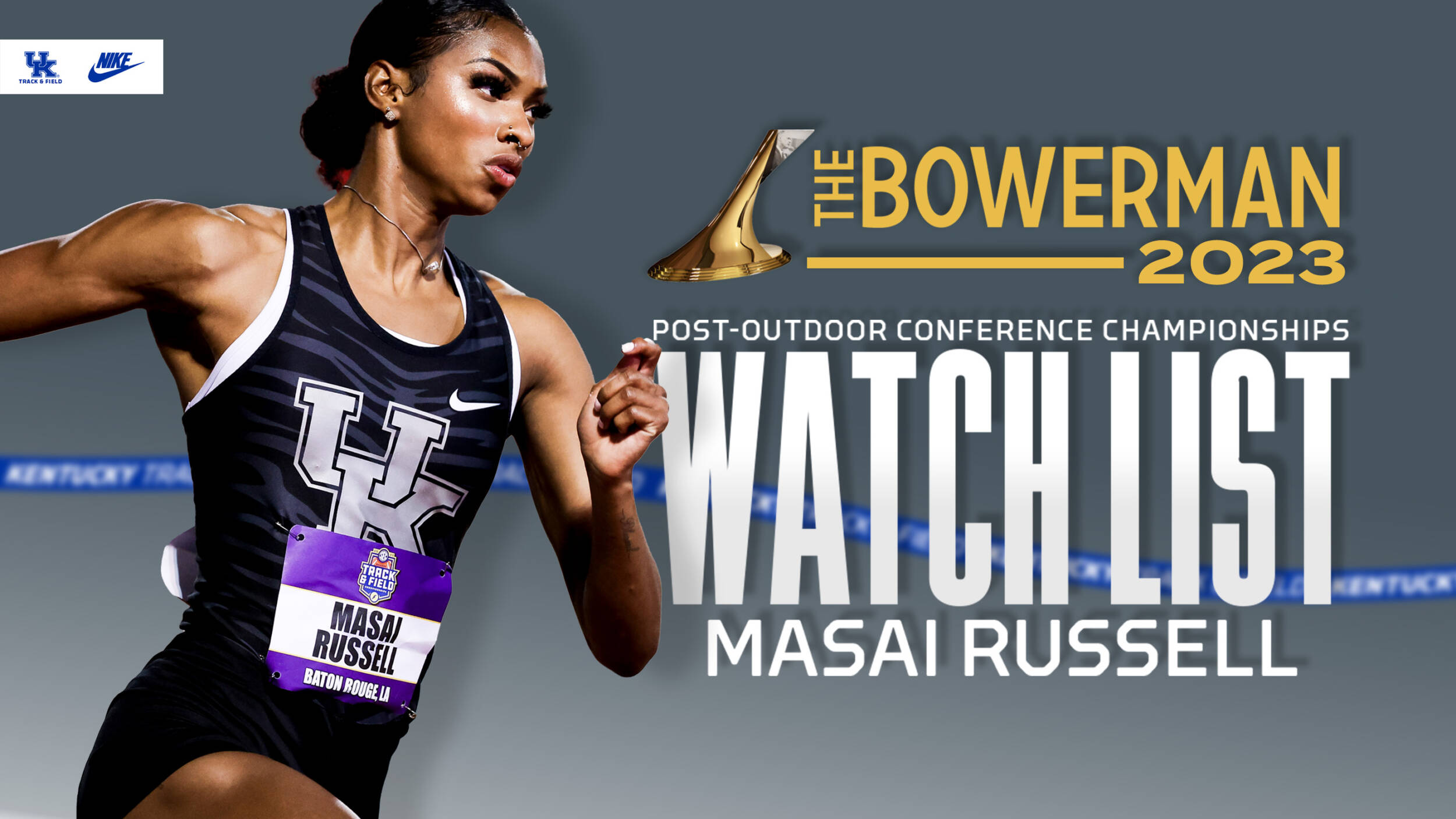 LEXINGTON, Ky. — University of Kentucky track & field hurdler Masai Russell is one of ten collegiate track & field athletes to be named to the Post-Outdoor Conference Championships edition of The Bowerman Watchlist by the United States Track & Field and Cross Country Coaches Association.
The USTFCCCA announced the latest edition of a 10-person watch list for The Bowerman, which takes into consideration both the indoor and outdoor seasons. This year's finalists will be announced in December.
This is Russell's sixth career Watch List appearance.
The graduate student from Potomac, Maryland, was third in a deep 100 hurdles at the SEC Outdoor Championships. How deep? Her 12.47 – the =No. 10 performance in collegiate history – made the race the first with three sub-12.50 collegians. Russell set the CR of 12.36 at the Texas Relays, breaking the previous record of 12.39 set by 2013 The Bowerman winner Brianna Rollins. Russell also ran a PR 55.21 for second place in the 400 hurdles at the SEC meet becoming the year's second-fastest collegian and ran on Kentucky's runner-up 4×100 team (42.93). Indoors she was runner-up in the NCAA Indoor 60 hurdles, matching her PR of 7.75 which was a CR when she first ran as fast in January.
Russell is the eighth UK female athlete to make the watch list since the award began in 2009 and the first since Abby Steiner won the award last year.
Follow Kentucky Track and Field and Cross Country on Facebook, Instagram, Twitter, and UKathletics.com.