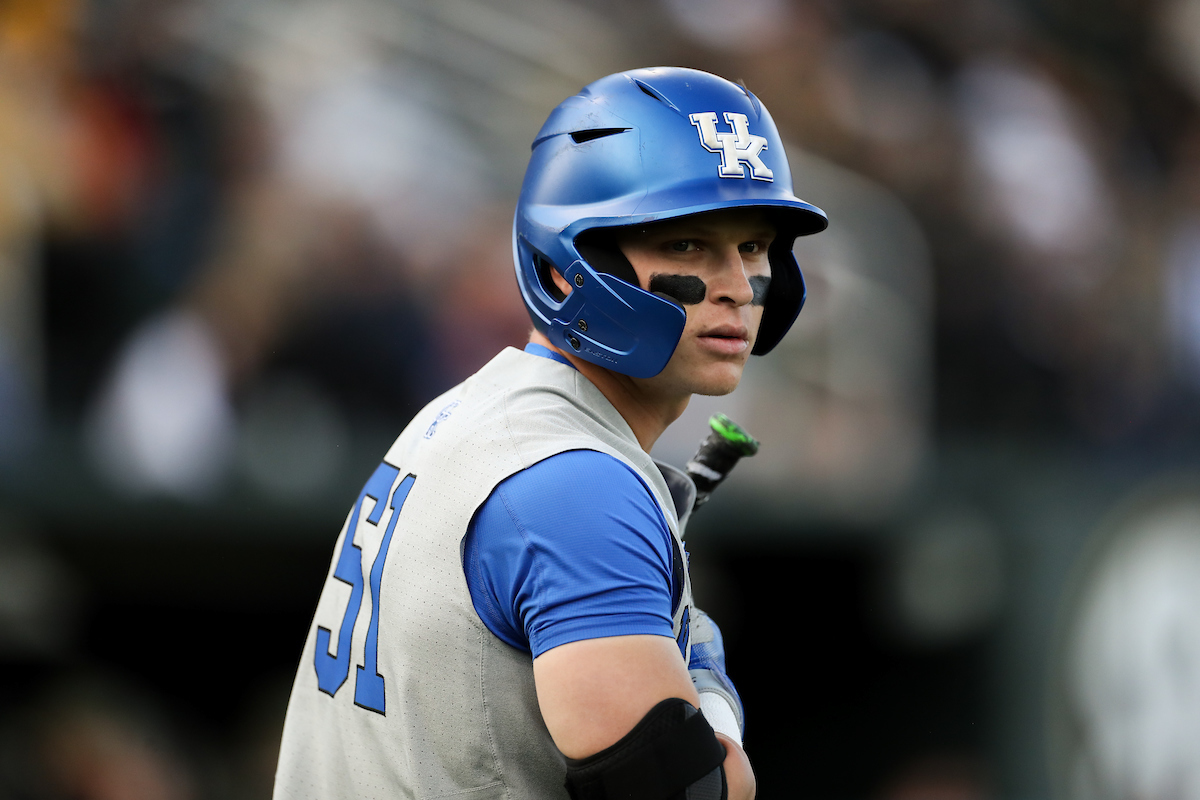 LEXINGTON, Ky. – Kentucky baseball had five student-athletes named the Division I Academic All-District Team, the College Sports Communicators announced Wednesday.
Tyler Bosma, Devin Burkes, Jackson Gray, Ryan Hagenow and Emilien Pitre each were honored for excelling in the classroom as well as providing significant contributions on the field. To be nominated, a student-athlete must be a starter or important reserve with at least a 3.50 cumulative grade point average (on a 4.0 scale) at his/her current institution.
Bosma, a graduate student from Holland, Michigan owns a 4.0 grade point average and has served as a weekend starting pitcher for UK all season.
Burkes, a junior academically from Bradenton, Florida, has a 3.62 GPA and ranks second on the team in home runs while catching nearly every game this season.
Gray, a graduate from Wheaton, Illinois, is having an All-American season on the field while posting a perfect 4.0 in the classroom as well.
Hagenow, a junior from Knoxville, Tennessee was a midseason All-American as a relief pitcher and has worked to a 3.92 GPA.
Pitre, originally from Quebec, Canada, owns a 3.79 GP despite English not being his first language and knowing little of it when he arrived at Kentucky.
Academic All‐District® honorees advance to the CSC Academic All‐America® ballot. First‐, second and third‐team Academic All‐ America® honorees will be announced June 7.