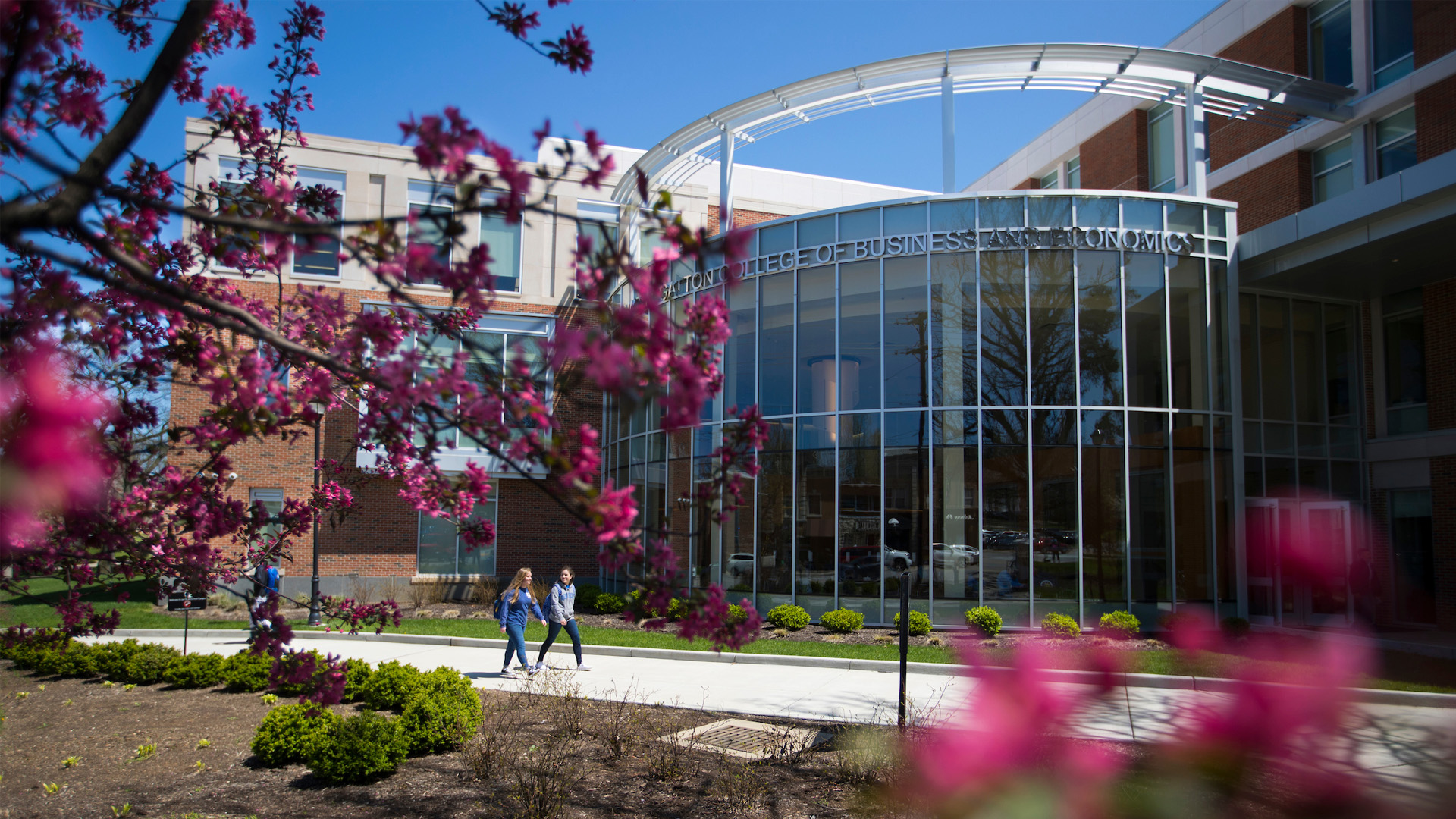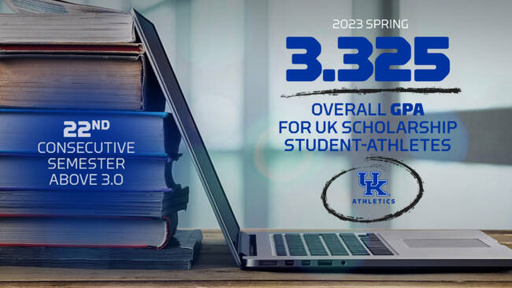 LEXINGTON, Ky. – With grades for the 2023 spring semester now finalized, University of Kentucky Athletics has surpassed its goal of a 3.0 cumulative grade-point average for 22 straight semesters, as Wildcat scholarship student-athletes combined to achieve a GPA of 3.325. Including non-scholarship athletes from all-sports, the overall UK Athletics GPA was 3.338.
Both high GPA marks are the second highest for a semester for UK Athletics, finishing just behind the record set in the spring of 2020. The 3.534 cumulative GPA in the spring of 2020 – fueled in part by the pass/fail policy enacted campus-wide in response to challenges associated with the COVID-19 pandemic – surpassed the previous record of 3.210 set in spring 2014.
The men's cross country team led the department with a spring GPA of 3.762 among scholarship and non-scholarship student-athletes. The women's soccer team led the way for UK women's sports, posting a GPA of 3.748 among scholarship and non-scholarship players.
Individually, 417 Wildcats achieved a GPA of 3.0 or higher, including 115 Cats who reached 4.0 for the semester.
UK's high marks in the spring semester continue the trend of strong academic news:
In November, UK student-athletes tied the school record in the NCAA's Graduation Success Rate with a mark of 92 percent. UK has broken or tied the GSR school record every year since the NCAA began measuring that statistic in 2005. UK's 92 percent is three points above the Division I national average of 89 percent.
Earlier this month, UK Athletics announced that all of its sports teams surpassed the NCAA cut score in its Academic Progress Rate with 16 teams exceeding or tying the national average in their sports. In addition, UK Athletics' overall APR was higher than the overall national average.
Last week, UK Athletics announced that a total of 126 current and former University of Kentucky student-athletes – the largest graduating class in school history – were on track to complete academic requirements in May or in the summer term. Adding the 41 student-athletes who graduated in December, UK Athletics is expected to have 167 graduates during the 2022-23 school year. Included in the graduates are 19 Wildcats who are completing their master's degrees.
UK Athletics supports the academic success of its student-athletes through CATS – the first academic center of its kind dedicated solely to serving student-athletes. CATS is an important component of UK's Student-Athlete Experience division, launched as a renewal of the department's commitment to prepare student-athletes to enter life after UK.
| | | |
| --- | --- | --- |
| Sport | Competing Scholarship | Competing Scholarship and Non-Scholarship |
| Baseball | 3.383 | 3.380 |
| Men's Basketball | 2.795 | 2.933 |
| Women's Basketball | 3.315 | 3.315 |
| Football | 2.957 | 2.945 |
| Men's Golf | 3.364 | 3.364 |
| Women's Golf | 3.593 | 3.593 |
| Gymnastics | 3.746 | 3.683 |
| Rifle | 3.530 | 3.530 |
| Men's Soccer | 3.483 | 3.502 |
| Women's Soccer | 3.759 | 3.748 |
| Softball | 3.512 | 3.494 |
| STUNT | 3.373 | 3.389 |
| Men's Swimming and Diving | 3.031 | 3.087 |
| Women's Swimming and Diving | 3.705 | 3.719 |
| Men's Tennis | 3.187 | 3.208 |
| Women's Tennis | 3.414 | 3.544 |
| Men's Track | 3.190 | 3.199 |
| Women's Track | 3.295 | 3.334 |
| Men's Cross Country | 3.731 | 3.762 |
| Women's Cross Country | 3.586 | 3.440 |
| Volleyball | 3.212 | 3.289 |
| Men' Sports | 3.179 | 3.194 |
| Women's Sports | 3.496 | 3.491 |
| Overall | 3.325 | 3.338 |