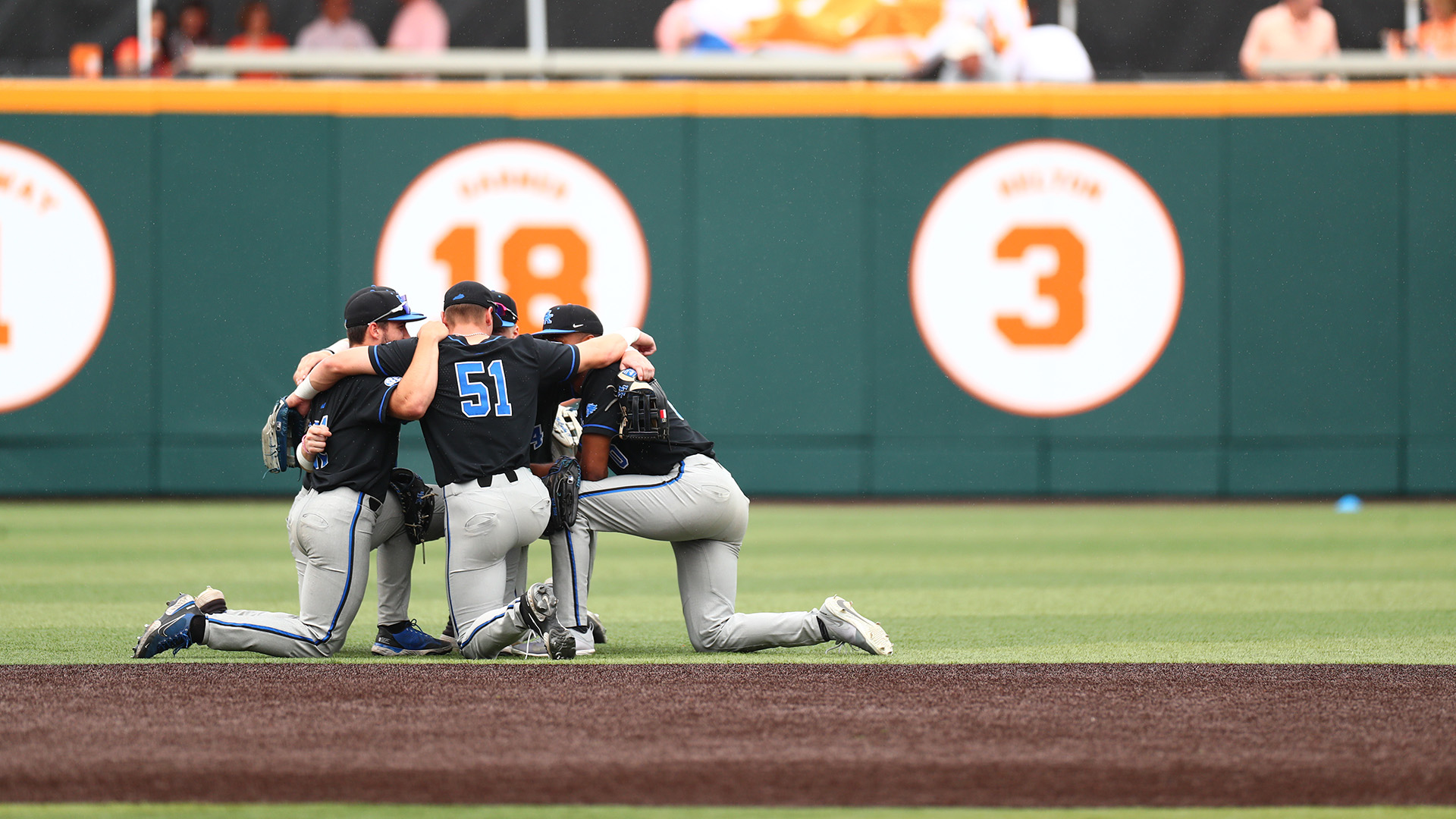 KNOXVILLE, Tenn. – No. 15 Kentucky wouldn't go away but couldn't overcome No. 11 Tennessee's early home run exhibition in Friday night's 10-6 series-opening loss at Lindsey Nelson Stadium.
The Volunteers homered five time, including three in a seven-run third inning as it won its 10th straight at home. Kentucky (33-14, 14-11 Southeastern Conference) scored the final four runs of the game, including a two-run blast from Jackson Gray. Devin Burkes also homered, while James McCoy continued his late season breakthrough with a pair of doubles.
Redshirt freshman Travis Smith couldn't replicate the results of a week ago, the main culprit being unable to keep the Vols from getting the ball in the air in the cozy ballpark. Griffin Merritt hit a pair of home runs and drove in five to lead the Orange and White.
NOTES
UK Coach Nick Mingione is in his seventh season at the helm and now owns a 210-143 career record.

UK is 38-37 in the month of May under Coach Mingione.
Mingione now is 7-9 vs. Tennessee.

UK has scored in 346 of 353 games in Mingione's tenure.
UK is 9-8 this season vs. ranked opponents.
UK is 10-10 when the opponent scores first.
Outfielder Jackson Gray went 2-for-4 with a run, three RBI, a double and a home run.

He has reached base safely in 42 of his last 62 plate appearances.
He has reached safely in 17 consecutive games.
He hit his fifth home run in the ninth inning, a two-run shot.
He had his 17th multi-hit and ninth multi-RBI game of the season.

Catcher Devin Burkes went 2-for-3 with two runs and a solo home run.

He hit his 5th home run of the season.
He had his 14th multi-hit game of the season.

Infielder Emilien Pitre went 1-for-3 with a walk and two steals.

He stole two bases and now leads the team with 18 on the season.

Outfielder James McCoy went 2-for-4 with two runs, an RBI and two doubles.

He had his sixth multi-hit game of the season.
 ON DECK
Kentucky will try to even the series on Saturday at noon ET on Saturday.  The radio call will be on the UK Sports Network (630 AM WLAP, locally) and it will be aired on SEC Network.