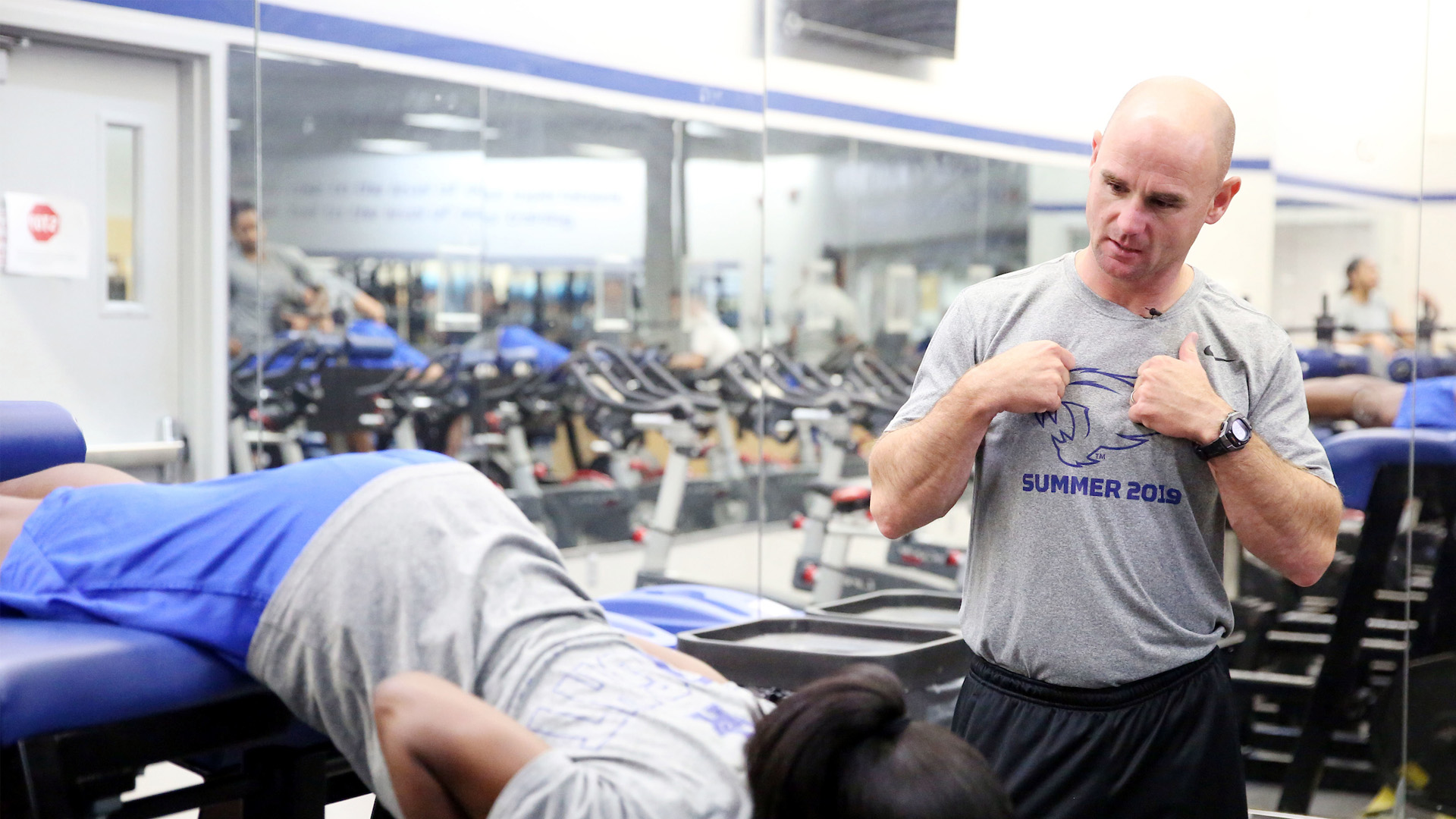 LEXINGTON, Ky. – John Spurlock, the University of Kentucky Director of Strength and Conditioning for Olympic Sports, has been named a Master Strength and Conditioning Coach by the Collegiate Strength and Conditioning Coaches Association.
According to the CSCCA website, the title of Master Strength & Conditioning Coach is the highest honor that can be achieved as a strength and conditioning coach, representing professionalism, knowledge, experience, expertise as well as longevity in the field. To earn the distinguished status, a strength and conditioning coach must be an active member of the CSCCA, be strength and conditioning coach certified and a full-time collegiate and/or professional strength and conditioning coach for a minimum of 12 years.
"John has been at the University of Kentucky for 18 years as a strength and conditioning coach to many of our athletic teams. Every assignment he has had, the student-athletes and their conditioning, strength training and mentoring to be the best version of themselves on and off the playing surface has been his top priority," said Jim Madaleno, UK's Executive Associate Athletics Director for Sports Medicine and Performance. "As he continues to do that throughout his career, it is not surprising to me when he goes to professional meetings and engages with his colleges across the country that this type of award becomes inevitable. His passion for the student-athlete and their development is infectious and evident at all times."
Spurlock, who was promoted to Director of Strength & Conditioning for Olympic Sports in January 2013, works primarily with UK's national championship volleyball program as well as helping direct strength and conditioning efforts for all of UK's Olympic sports. Previously, Spurlock held the position of Assistant Strength & Conditioning Coach where he worked directly with men's tennis, men's soccer, women's soccer, and sprints/hurdles. Spurlock came to Kentucky as a graduate assistant in 2006 and was hired full time in August 2009.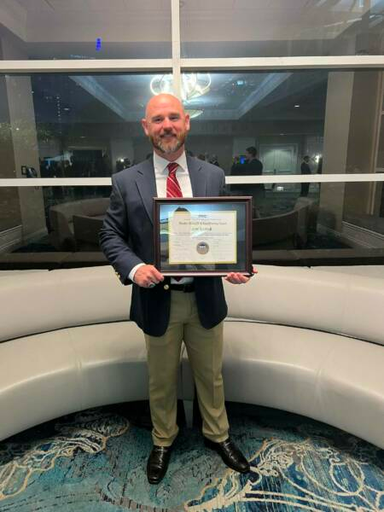 "Coach Spurlock took the reins as the director of our program from Coach Tracey and has not skipped a beat in keeping this program at an elite standard," said Assistant Director of Strength and Conditioning for Olympic Sports Ryan DeVriendt, who has been full time at UK since 2009. "He has kept it moving in a direction that doesn't become stagnant by developing our staff to become better professionals, communicators, organizers, and people. We are so happy to have him as our boss and friend. Congrats my friend on becoming a Master Strength Coach and always putting our staff before yourself."
Before coming to UK, Spurlock served as an intern on the student-assistantship grant from the National Strength and Conditioning Association at the University of Dayton. There he worked with men's and women's tennis and crew. Prior to his experience at UD, he worked at Duke University and Hanover College.
Spurlock's impressive qualifications include Certified Strength and Conditioning Specialist (CSCS) from the National Strength and Conditioning Association, Strength and Conditioning Coach Certified (SCCC) by the CSCCa and Advanced Sports Performance/National Level Coach from USA Weightlifting.
"The UK Strength and Conditioning department under Coach Spurlock has created its vision to be revered as one of the best strength and conditioning programs in the world based on the development and performance of our student-athletes as well as the growth and knowledge of our strength coaches," said Assistant Strength and Conditioning Coach Steven Strobis. "Because of Coach Spurlock's leadership, the strength department has a highly regarded internship program that offers a unique opportunity for aspiring strength and conditioning coaches to gain hands-on experience and develop their skills in a world-class facility. He has been successful in placing our ongoing coaching assistants into positions all around the nation at a high success rate, continuing to grow the strength and conditioning profession by mentoring young strength coaches across the nation."
"I will forever be grateful for having Coach Spurlock as a mentor since arriving at Kentucky," said Assistant Strength and Conditioning Coach Brent Jones. "It has been a great opportunity to see the mark he has left on all of the athletes and coaches that he has worked with in his time here. I look forward to his continued impact on the University of Kentucky and the strength and conditioning profession as a whole. Congrats Coach Spurlock!"
Spurlock earned his Bachelor of Arts in Physical Education (2005) from Hanover College and his Master of Science in Exercise Physiology (2010) from UK. Spurlock is involved in the sports of Olympic weightlifting and CrossFit. He played wide receiver on the Hanover College Football team (2001-2005).