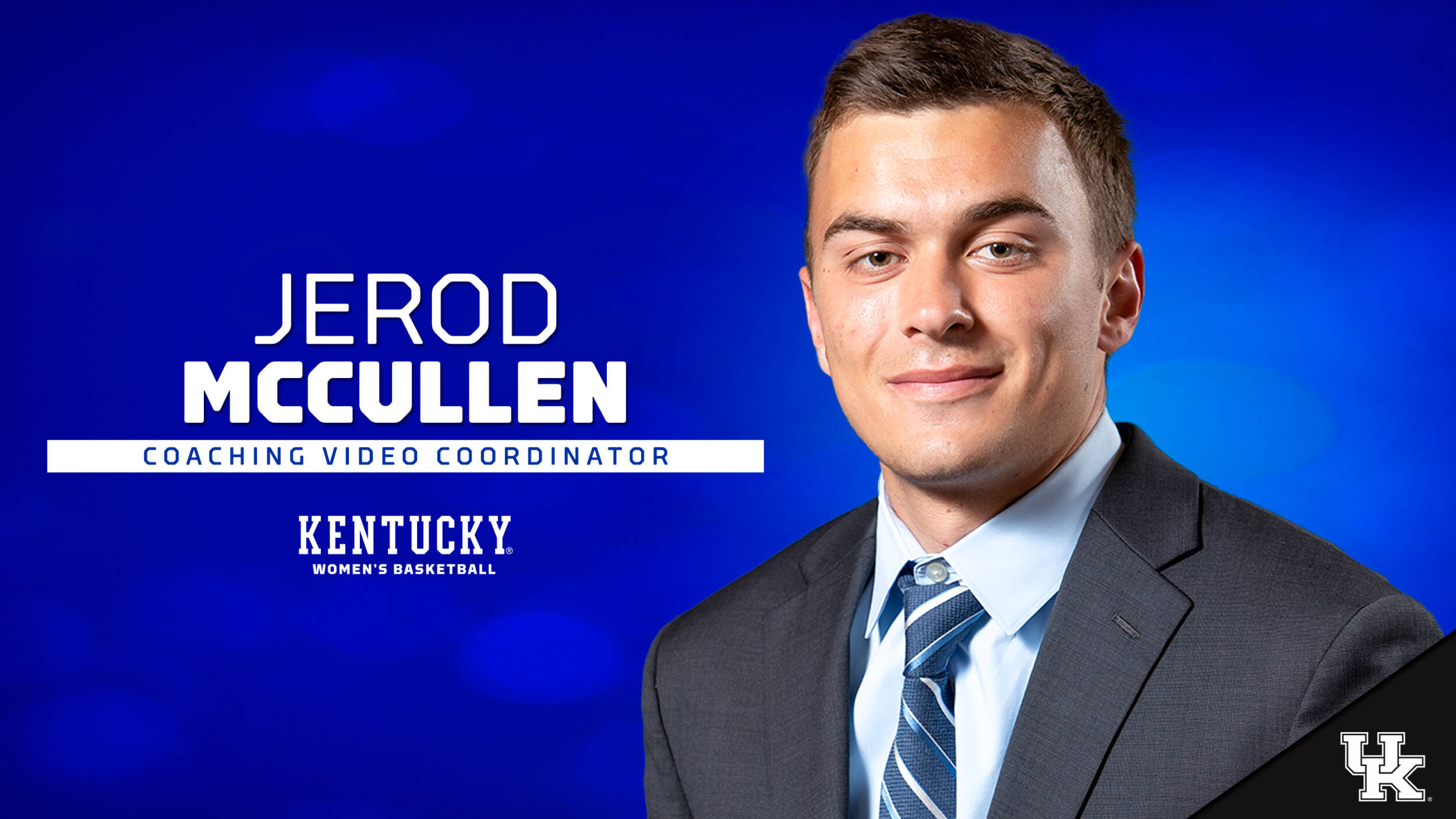 Jerod McCullen Named Women's Basketball Coaching Video Coordinator
LEXINGTON, Ky. – Jerod McCullen, former Central Michigan women's basketball director of operations, has been hired as the University of Kentucky women's basketball coaching video coordinator, it was announced by head coach Kyra Elzy on Wednesday.
"We are looking forward to Jerod arriving in Lexington," Elzy said. "He came highly recommended, and he proved why in all of our conversations. Jerod has grown up around the game and has had valuable experience at Central Michigan. I'm confident that he will make a positive impact in numerous areas of our program."
McCullen comes to Lexington after spending the last two seasons as the director of operations at Central Michigan (2021-22). There, he administered travel arrangements, handled all video responsibilities, assisted in equipment duties, oversaw managers and practice players, and facilitated camps and other team events. He also aided coaches and staff members in the day-to-day operations of the program.
Before that, McCullen served two seasons as a student manager at CMU (2019-20). He assisted with equipment, film exchange and other video responsibilities, and helped coordinate travel.
McCullen graduated with a bachelor's degree in sports management from Central Michigan in December 2022.
He fills the void left vacant by alumna standout and All-Southeastern Conference selection DeNesha Stallworth, who spent three seasons as UK's coaching video coordinator (2020-22) before recently being named assistant coach at Santa Barbara.
For more information on the Kentucky women's basketball team, visit UKathletics.com or follow @KentuckyWBB on Twitter, Instagram and Facebook.