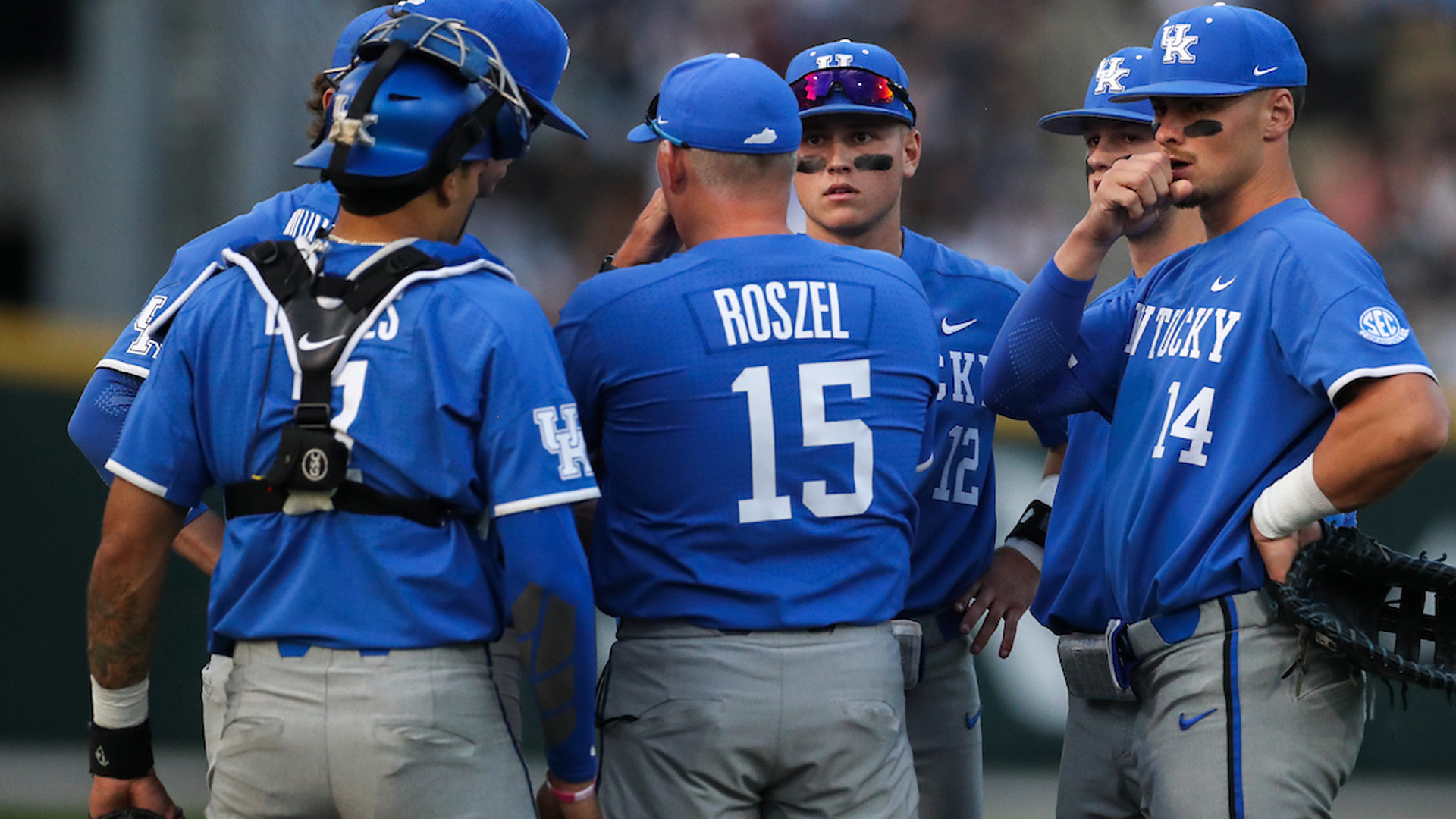 NASHVILLE – No. 5 Vanderbilt scored a  pair of runs in the first inning and then answered every rally with one of its own, defeating No. 15 Kentucky 9-3 on Saturday afternoon at Hawkins Field. UK will look to avoid a sweep on Sunday.
The Wildcats dropped to 30-12 overall and 11-9 in Southeastern Conference play. Vanderbilt continues to set the pace in the league crown race.
The Commodores scored a pair of runs in the first before the Cats got two-out RBI from Emilien Pitre and Hunter Gilliam to tie the score in the third. But Vanderbilt responded with back-to-back two-out solo home runs in its half of the inning to reclaim the lead and never look back.
Outfielder Jackson Gray once again was a bright spot for the Cats. He banged out three hits and demolished a solo home run that left Hawkins Field entirely. He has 13 hits in his last 21 at bats and has reached base safely in 24 of his last 32 plate appearances.
UK will turn to right-hander Zack Lee on Sunday to try and regain its mojo from earlier this season.
NOTES
UK Coach Nick Mingione is in his seventh season at the helm and now owns a 206-141 career record.

UK is 49-53 in the month of April under Coach Mingione.
Mingione now is 5-13 vs. Vanderbilt.

UK is 6-6 this season vs. ranked opponents.
UK has scored in 340 of 347 games in Mingione's tenure.
Outfielder Jackson Gray went 3-for-5 with two runs and a solo home run.

He has a season-high 11-game hit streak.
He is now 13-of-21 (.619) in his last six games.
He has 14 multi-hit games this season, including six of three or more hits.

Outfielder Nolan McCarthy has reached safely in 21 straight games.
ON DECK
Kentucky faces No. 5 Vanderbilt on Sunday at 3 p.m. ET.  The radio call will be on the UK Sports Network (630 AM WLAP, locally) and it will be aired on the SEC Network.