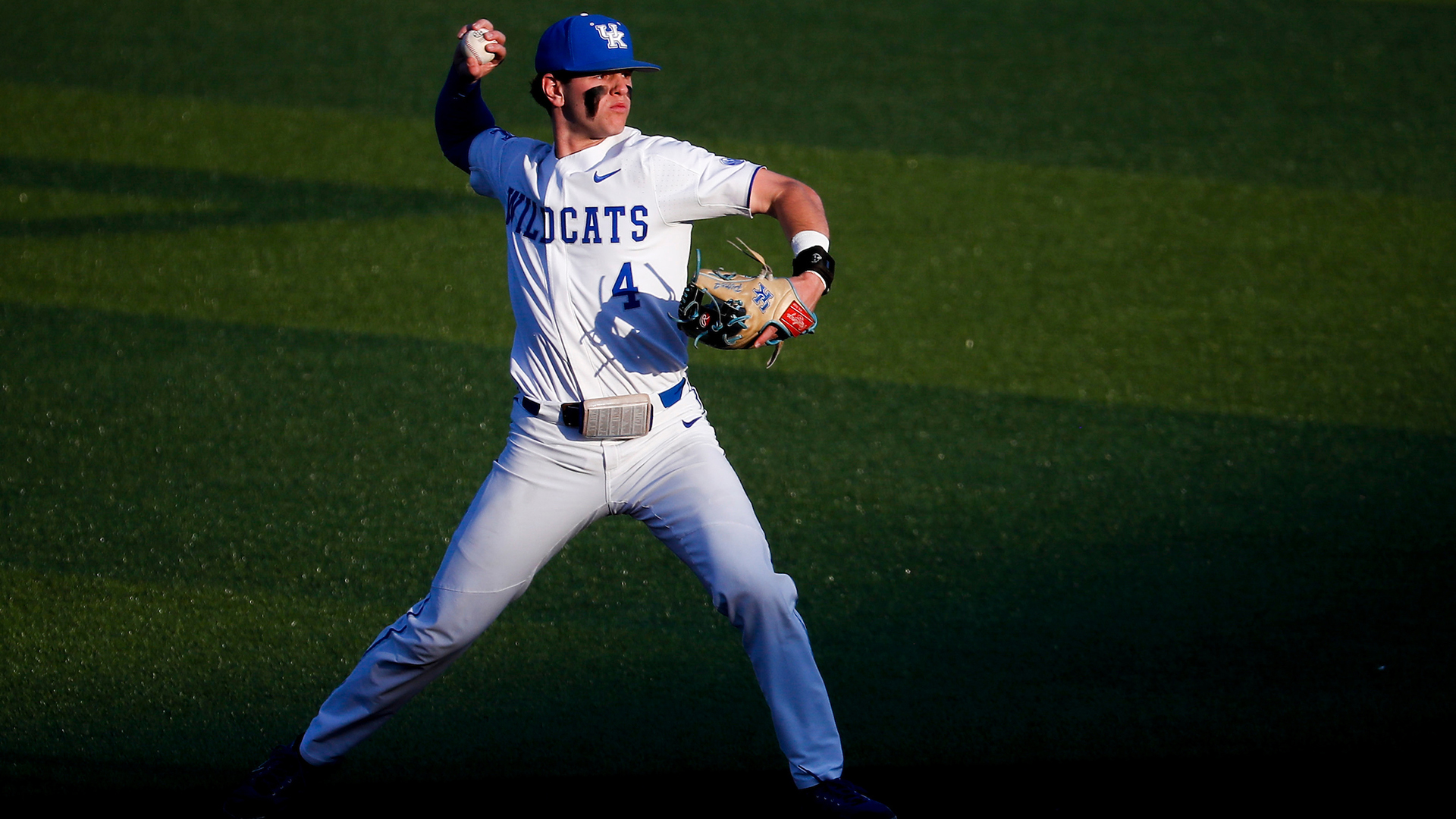 In some cases, the transition from high school to college can be difficult. Kentucky second baseman Emilien Pitre had to go through that situation with a couple of additional obstacles that most students do not have to endure.
The Repentigny, Quebec native faced slight obstacles when being recruited to play for the team. While being recruited to play college baseball in the United States, Pitre did not speak a word of English. His native language was French, which he had spoken his entire life.
He spent his year in grade 12 fully online and in English. That's when he started to really learn the language, a process that was accelerated once he arrived in Lexington.
"I did not speak any English, so the communication was weird at first," Pitre said. "But we made it work. My travel baseball coach made the connection between (his family and the UK coaches)."
While simultaneously learning a new language and moving to a new country, Pitre also had to focus on his game. While originally recruited by UK's coaching staff as a shortstop, he slowly starting learning the role of second baseman. He said that there are definitely differences between the two.
"Yeah, there is. The angle is weird, because I played shortstop my whole life," Pitre said. "I think it's easier because I have more time and I like playing second base."
Last season Pitre did not see much playing time. He took the opportunity to learn from former players on how to better his game. He spent time with All-American Ryan Ritter, UK's shortstop last season. Ritter, who is now with the Fresno Grizzles in the Colorado Rockies organization, helped Pitre with his defense and while taking grounders every day.
"Obviously I did not play a lot last year a lot," Pitre said. "I watched the guys in front of me play and I learned a lot just by watching them."
But with a new season comes new opportunities. With open positions on the field up for grabs, Pitre took advantage of the open space. Taking everything he has learned from his prior year into this season, he has found his way to the starting lineup for this 2023 season as the Cats' second baseman. Pitre currently leads the Cats with a .365 batting average, which is 11th in the Southeastern Conference.
With being a starter, this season comes with a bigger role then just playing time.
"Obviously, this year I have a bigger role on the field and in the lineup," Pitre said. "I don't speak a lot but I speak by my actions, and I think my role is to show everyone how you play and your body language."
The transition for Pitre may have started slowly but now that it has taken off, it seems to be going smoothly. That has allowed the sophomore to become an important part of Kentucky baseball's resurgence in 2023.